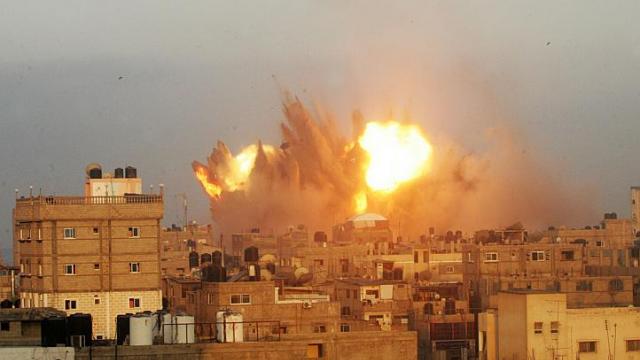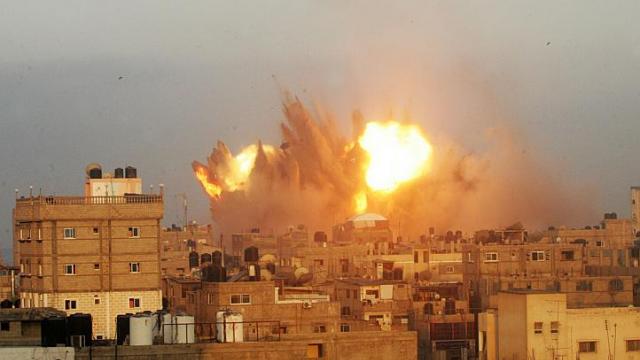 The Egyptian armed forces blocked roads leading to the border strip in the city of Rafah on Saturday, following Israel's heavy shelling of the bordering Gaza strip, security sources said.
The renewed heavy shelling on Gaza led Egypt's army to evacuate residential areas near the border after flying shrapnel from the shelling caused damage to houses of locals, the security source added.
"We had to leave our homes and move with our relatives to [North Sinai's] El-Arish or any other areas away from the border," a local resident told Aswat Masriya.
Egyptians living in the border city fear that Israel's shelling on Gaza could pose a serious threat, reporting shattered windows and cracked walls from the artillery shells fired by the Israeli state.
"My brothers and I left our homes for fear that a stray rocket smashes into it… especially as Israel is firing long-range rockets that could endanger our lives and safety," another local resident said.
Many locals were prompted to leave their houses and find refuge in other cities in Sinai.
Friday's planned three-day truce was broken hours after its implementation as clashes renewed.
Since Israel's ground assault on Gaza, on July 8th, almost 1500 Palestinians were killed, the majority of which have been women and children.
---
Subscribe to our newsletter
---