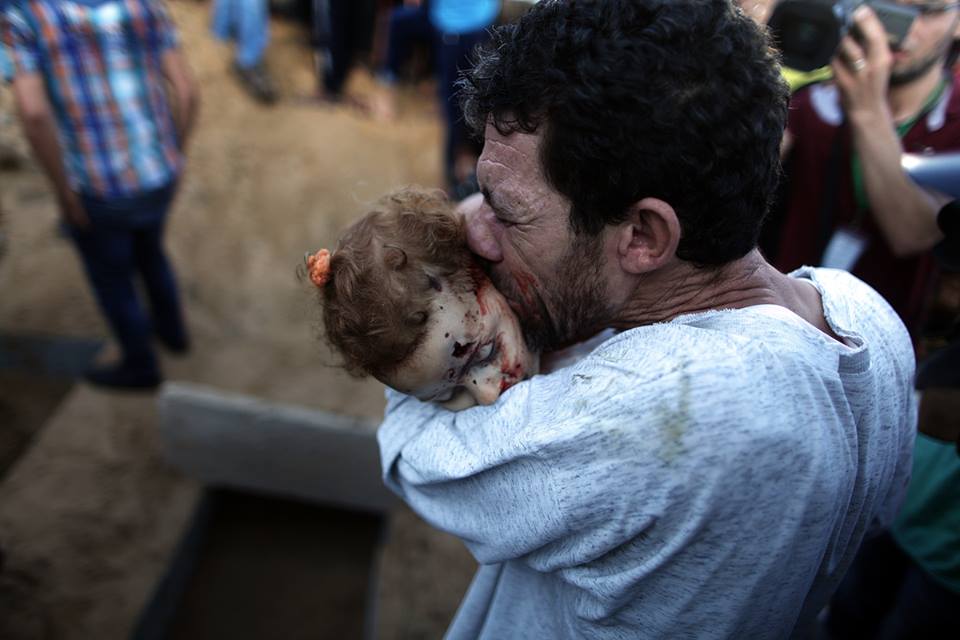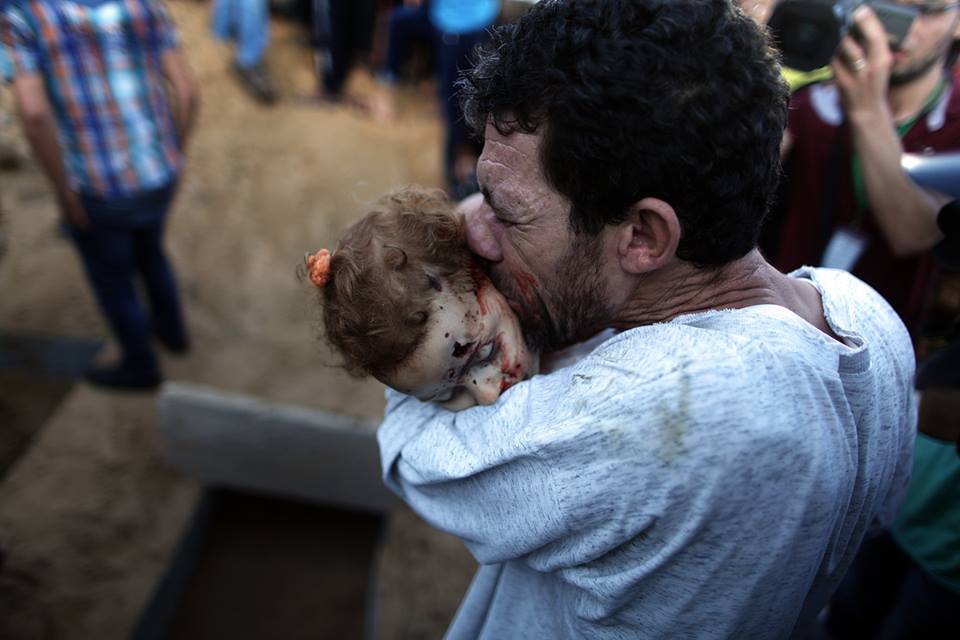 With the death toll of Palestinians in Gaza nearing 2,000, the Deputy Speaker of the Israeli Knesset Moshe Feiglin has called for 'the conquest of the entire Gaza Strip, and annihilation of all fighting forces and their supporters,' and the setting up of concentration camps.
The comments by the Deputy Speaker, which came after international condemnation of Israel's latest attack on a UN school that killed four Palestinian children, also included a detailed plan for the obliteration of Gaza – which includes forcing Palestinians to emigrate abroad and leave the territory entirely.
Moshe Feiglin, who is also a member of Prime Minister Benjamin Netanyahu's ruling Likud Party, highlighted that his 'action plan' must be implemented immediately. The action plan includes: identifying the enemies of Israel, which include "extremist Arab Islam in all its varieties and the conquest of the entire Gaza strip and the annihilation of all fighting forces and their supporters.
According to the Deputy Speaker, this is to be achieved by the setting up of concentration 'tent encampments' which would be established along the border with Egypt's Sinai until 'relevant emigration destinations are determined.' Moshe Feiglin added that the supply of electricity and water to Gaza would be completely disconnected before Israel commences the 'shelling [of Gaza] with maximum fire power.'
Israel's operations in Gaza have left 64 Israeli soldiers dead and hundreds injured.
France condemns 'slaughter of civilians' as pressure mounts on Israel
France has meanwhile joined the United Nations, the USA and other members of the international community in condemning Israel's latest shelling of a United Nations school in Gaza that left at least 10 civilians killed.
In a strongly worded statement, France declared that Israel's 'right to security' does not 'justify the slaughter of civilians.' The comments came after the US expressed it was 'appalled' by the shelling, while the United Nations Secretary General decried the attack as a 'moral outrage and a criminal act.'
According to the United Nations, the total number of displaced in Gaza has reached at least 475,000 (or 25 percent of the population), with more than 260,000 seeking shelter across 90 UNRWA schools.
Meanwhile, the UNOCHA has declared that at least 373 children have been killed, with more than 2,744 injured, in the conflict which commenced on July 8. In a report, UNOCHA added that up to 373,000 children will require psycho-social support as a result of the war.
The United Nations has called for an immediate humanitarian ceasefire to complete search and rescue operations and to repair critical water and electricity infrastructure which have left nearly 1.5 million people with 'extremely restricted' access to water.
---
Subscribe to our newsletter
---