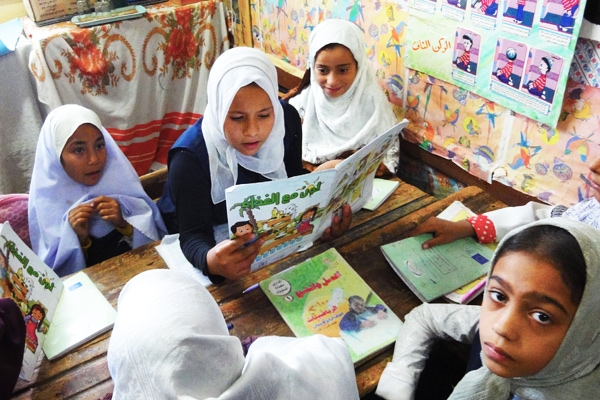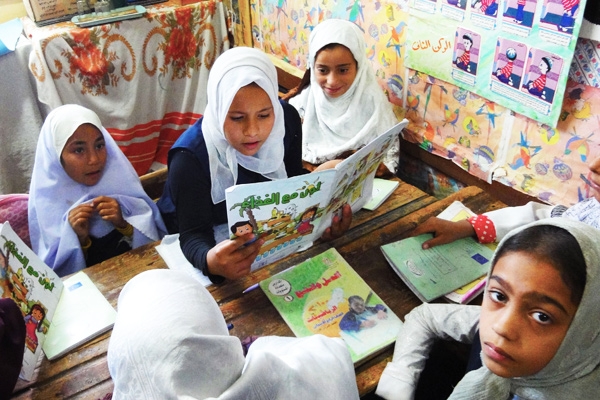 By Aya Ibrahim, The Cairo Post
"Poor families who have their children attending school regularly and ensure they are immunized on time will get a monthly income of 550 to 660 EGP from the Ministry of Solidarity," Ministry of Education Mahmoud Abou el-Nasr said in a phone interview on Al-Hayat TV channel Thursday.
Abou el-Nasr said the Ministry of Education issued a year ago exempting low-income families from paying school fees, including children of "martyrs," breadwinning women, and orphans.
"The ministry aims to support poor families and enable them to directly pay for their own children's education," he said. The Ministry of Solidarity is coordinating with the Ministry of Education to apply this decision on the five poorest governorates in Egypt. "This program will boost cooperation between both ministries for the benefit of all Egyptians," Al-Mary Al-Youm reported Tuesday.
The ministry will grant poor families a monthly pension if they follow up on the health condition of their children under 6 years of age. Children ages 6 to 18 will have to attend school, keep their attendance over 85 percent, and not miss a class more than three days a month.
Abou el-Nasr said social specialists in each school are studying cases of students to find out who is most worthy of the aid and then will gradually apply this decision throughout all governorates.
The new program targeted 500,000 poor families in five governorates; Sohag, Qena, Assiut, Beni Suef, and Giza. The Ministry of Solidarity announced on Tuesday to help the poor and needy students continue their education.
The program will be applied to students in technical education and general education, Minister of Solidarity technical advisor Hania Sholkamy said during her Tuesday meeting with Abou el-Nasr.
The Ministry of Education recently adopted a strategy to boost the educational process and eradicate illiteracy in Egypt. Abou el-Nasr promised in March that by the end of 2017, all students would have a tablet to make their educational process easier.
"The Ministry of Education sent over a batch of electronic sets, including tablets, smart blackboards, and computers," Youm7 quoted Qena Governor Abdel-Hamid el-Hagan as saying Thursday.
"So far, the ministry distributed 96 tablet devices to a school for first-grade students in Ain Shams, allocating four tablets per teacher, to develop the educational process," Abou el-Nasr announced.
"Egypt's new constitution puts education and health among its top priorities. In the next school year, all students will be provided school meals, costing the ministry 8 billion EGP ($1.12 million), which will increase the attendance rate to over 97 percent," Abou el-Nasr said in a phone interview on ONTV channel on Aug. 13.
The Egyptian Initiative for Personal Rights (EIPR) issued a study called Nationalism and Homogeneity in Contemporary Curricula on Aug. 13 describing Egypt's program of educational curriculum as "superficial" and "simplistic." The study also criticized the Ministry of Education's "inflexibility" in the past few years; history textbooks used during former President Hosni Mubarak's era have not changed in the two years following the January 25 Revolution in 2011.
According to the Central Agency for Public Mobilization and Statistics (CAMPAS), Egypt's poverty rate hiked by 26.3 percent in 2013 compared to 16.7 percent in 2000. It also reported that the total number of illiterate people aged 10 years or more has exceeded 16 million in 2012.
---
Subscribe to our newsletter
---