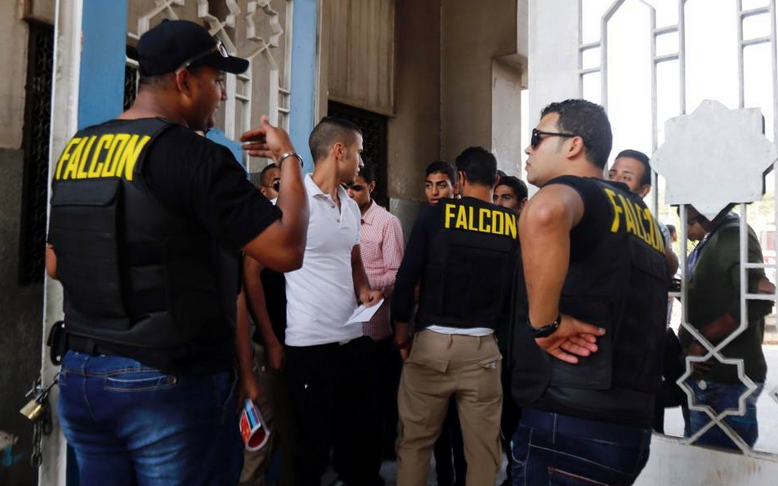 As students eagerly attended university to commence the academic year they were met with metal detectors and muscular private security guards that had been deployed by the Ministry of Higher Education.
From scanning student IDs electronically to searching bags and belongings at the entrance, Falcon security has been out in force at 12 universities as university students commenced the year.
Yet despite attempts to ensure a calm start to the academic year, at least 50 students were arrested on the first day as violence took place at Cairo University, Ain Shams University and Al-Azhar University, while demonstrations rocked other universities across the country.
In Cairo, metal detectors were ripped apart by angry students who see the intensified security as an attempt to crackdown on dissent. Social media became awash of the alleged 'pants' of a Falcon security operative who was stripped, while others posted photographs of Falcon vests.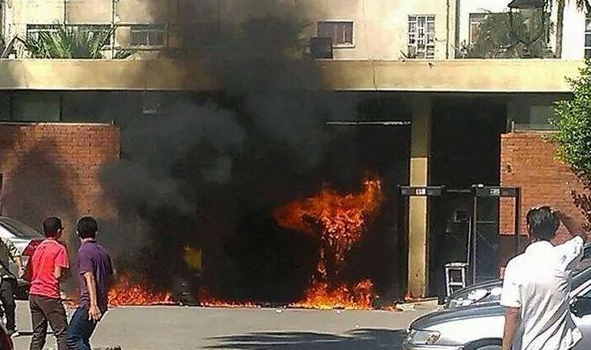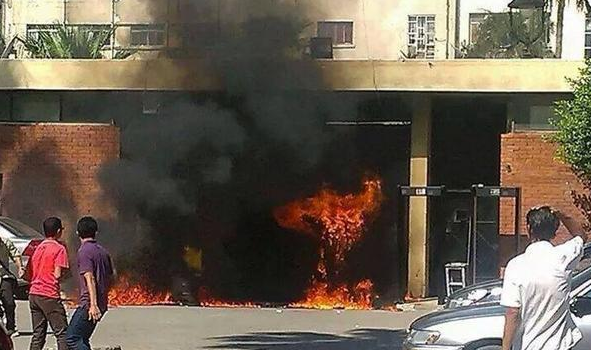 In response to the protests, planned by a pro-Morsi student group named 'Students Against The Coup' Egypt's Ministry of Interior deployed security forces at Cairo University and Al-Azhar University.
Meanwhile, Alexandria has witnessed similar scenes, with demonstrators torching electronic gates at Alexandria University and ransacking a security office.
Egypt's Ministry of Interior has blasted these demonstrations as unruly and has urged students not to participate in the violence.
Violence has marked Egypt's universities in the past year, with at least 16 killed in the 2013-2014 academic year. Demonstrations have often resulted in violent clashes with security forces and have resulted in heightened security measures.
---
Subscribe to our newsletter
---