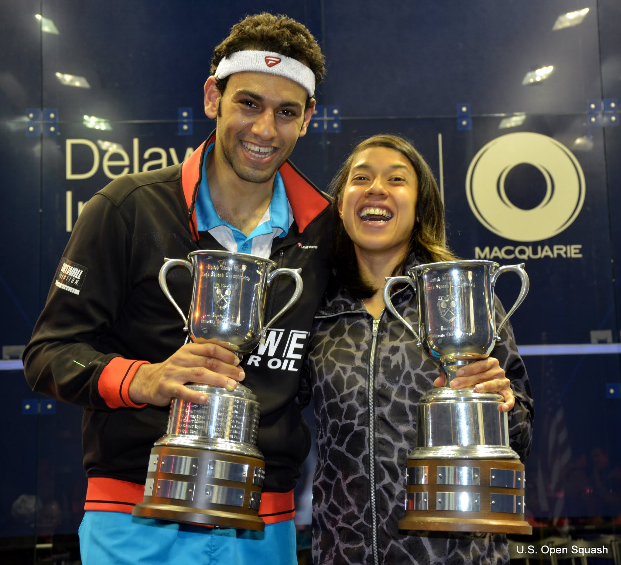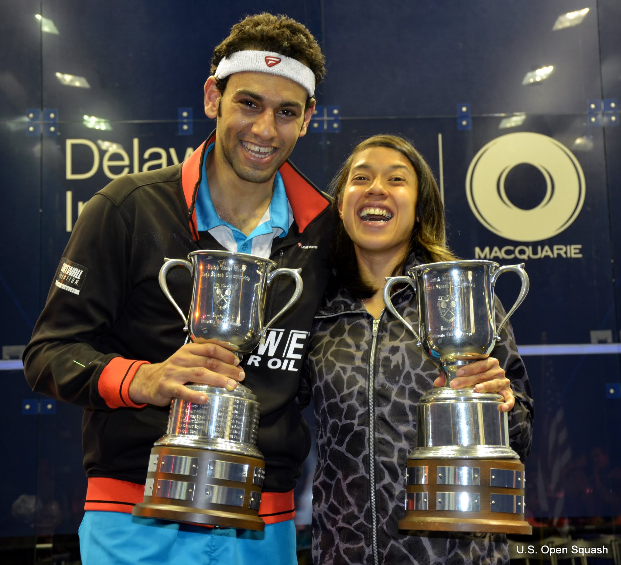 Egyptian athlete Mohamed El-Shorbagy won the US Open final for Squash on Sunday. After beating a fellow Egyptian player Amr Shabana, El-Shorbagy, 23, received his 199th victory and became the world's number one squash player.
El-Shorbagy made it to the finals after beating semi-finalist Gregory Gaultier from France.
El-Shorbagy was happy to win with his mother present in the audience.
"I'm just really happy this happened in front of [my mother]," said El-Shorbagy of becoming the world's number one squash player, "Just really happy I could maker her proud."
The Egyptian squash champion will be heading to the 2014 Qatar Championship in three weeks to play a competitive match against former champion Nick Mathew.
Meanwhile, in the female competition, Egyptian Nour El-Sherbini, who surprised the Squash world by reaching the finals, came second after being defeated by Malaysian Nicol David, who won her third US Open title in a row.
The 18-year-old Egyptian squash player is touted to become one of the top female Squash players.
Egypt has traditionally dominated in the international squash domain.
---
Subscribe to our newsletter
---