Egypt's deadliest militant group Ansar Bayt al-Maqdis released on Sunday a video showing the abduction and killing of a police officer earlier in Sinai.
The militant group released a video on a twitter account believed to belong to it where it shows gunmen capturing and killing a man who identified himself as police officer Ayman al-Desouki.
Desouki said in the video that it was Ansar Bayt al-Maqdis who abducted him. In the video, Desouki is apparently forced to list "abuses" by the Ministry of Interior.
Unidentified gunmen kidnapped Desouki on January 11; he worked at the Rafah border-crossing. Desouki's body was found by the armed forces in North Sinai two days later, with two gunshots to the head.
Armed forces spokesman Mohamed Samir accused "terrorist elements" of killing the officer, in a statement announcing Desouki's death, released on January 13.
The Sinai-based Ansar Bayt al-Maqdis, which changed its name to Sinai Province since pledging allegiance to the leader of the Islamic State fighters in Iraq and Syria in November 2014, has claimed responsibility for several militant attacks committed since the ouster of Islamist President Mohamed Mursi.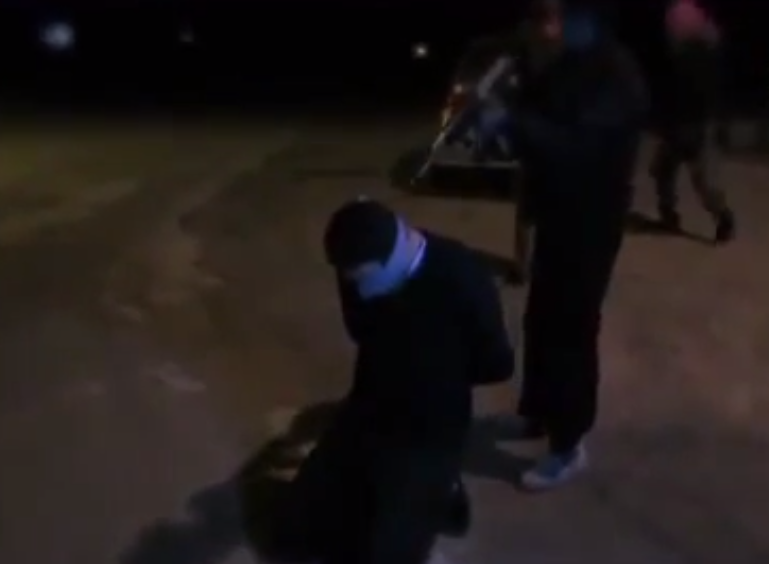 The group claimed responsibility for an attack on a security checkpoint in Sinai in October 2014 which rendered over 30 security personnel killed.
Militants in North Sinai have recently engaged in the kidnap and execution of Sinai residents whom they accuse of cooperation with security apparatuses.