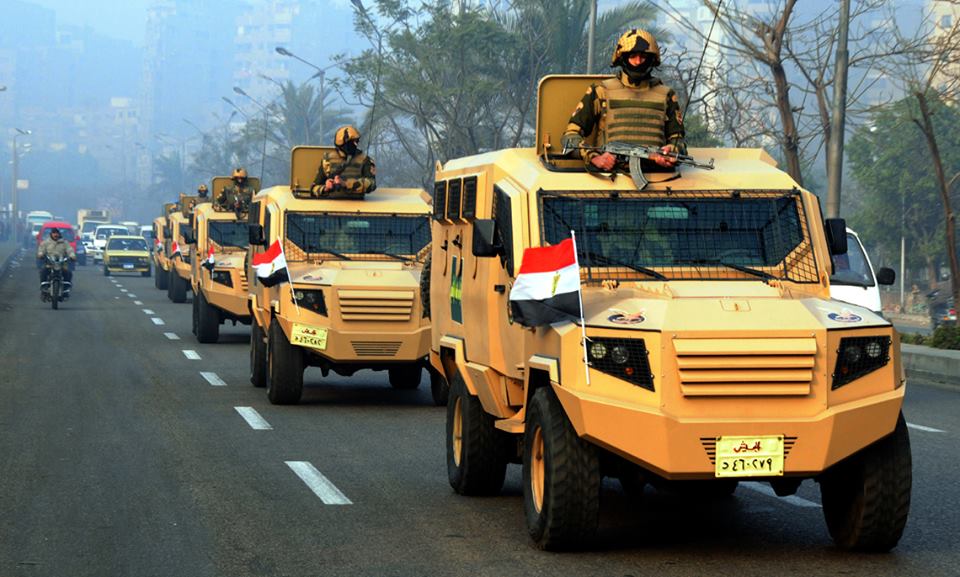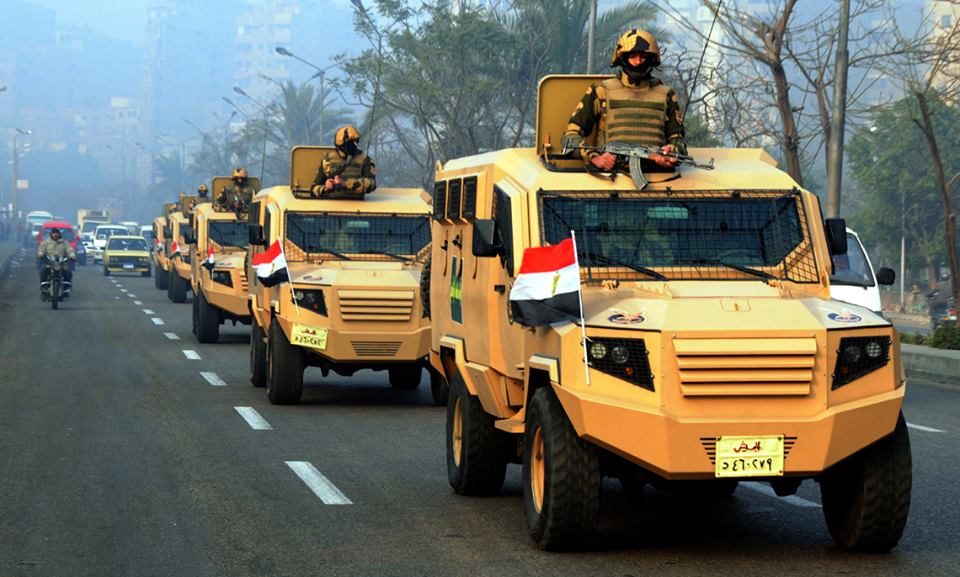 Egypt's armed forces announced late Monday the deployment of its forces in all governorates nationwide to "protect public and private properties, secure roads … and contribute to the capture of criminals and outlaws."
Armed Forces Spokesman Mohamed Samir said in a statement that the deployment comes to carry out the decision of Egypt's National Defence Council in regards to protecting the state's vital facilities.
Egypt's President Abdel Fattah al-Sisi called on the council to convene shortly after a video was released on Sunday night showing masked men beheading 21 Egyptian Copts who had been kidnapped in Libya for weeks.
The men responsible for the beheading are believed to belong to a division of Islamic State fighters in Libya.
Egypt responded early Monday with launching airstrikes targeting "training points and weapons and ammunition storage" sites belonging to the Islamic State Fighters in Iraq and Syria on Libyan soil, the armed forces said.
The Egyptian air force launched a second round of strikes against militant targets in the Libyan city of Derna, in coordination with Libyan armed forces on Monday afternoon, a military source said.
Sisi had responded to the beheadings in a national address saying that "Egypt reserves the right to respond in the method and timing it deems suitable for retribution from these killers."
---
Subscribe to our newsletter
---