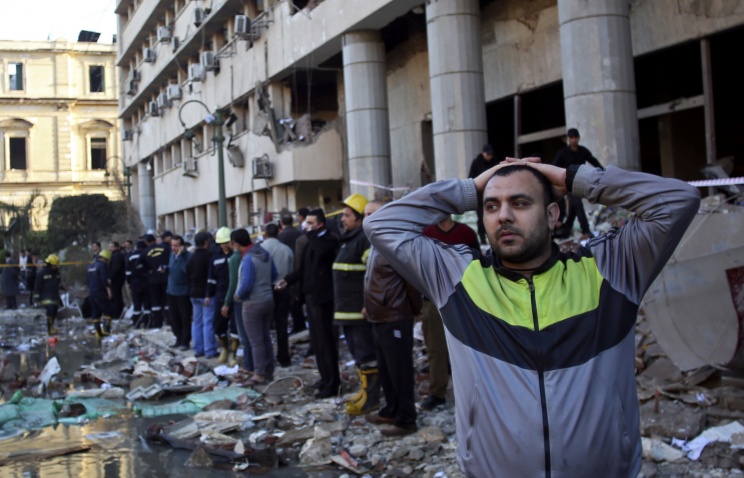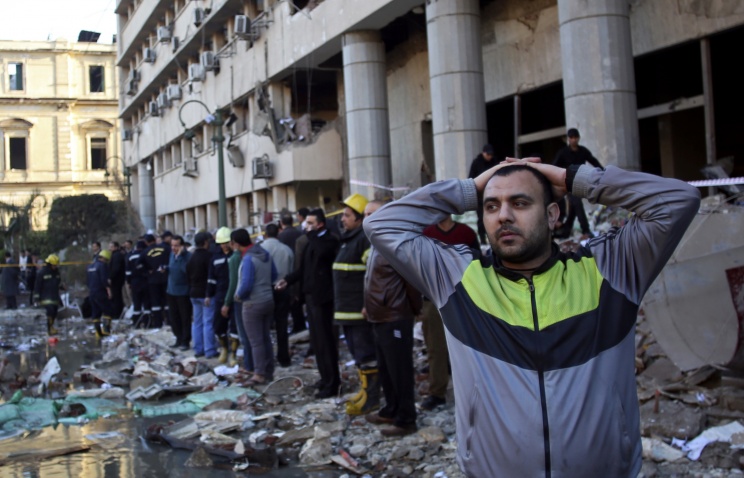 On Sunday night, a policeman and two civilians were injured when a church in Alexandria was attacked by gunmen in a vehicle. The attack came as Christians across the country celebrated Palm Sunday, a Coptic celebration that marks Jesus' entry into Jerusalem.
The night time attack on the church came after the founder of terror group Ajnad Misr has been killed in a police shoot out in Egypt's Giza, announced the spokesperson of the Egyptian Ministry of Interior.
The founder, identified as Hamam Mohamed, had been hiding in a safe house in Giza's Al-Haram district. According to the Interior Ministry, the safe house was used to plan attacks that targeted policemen and other members of Egypt's security forces.
In a raid on his safe house, Hamam reportedly opened fire at police officers before being shot dead, said Interior Ministry. In his possession was an automatic rifle, four explosive devices and other material that is used to make explosives.
Ajnad Misr has claimed responsibility for numerous bombings in Egypt, including one in central Cairo in 2014. Police say Ajnad Misr has been involved in 26 terror incidents.
According to police, Hamam had once been a leading member of the ISIS-affiliated Ansar Bait Al-Maqdis, before leaving them in 2013 to found Ajnad Misr.
Also on Sunday, a policeman was killed in a bomb placed on May 15 bridge in the upscale Cairo district of Zamalek.
Terror attacks targeting security forces surged after the ouster of President Mohamed Morsi in July 2013. Civilians have recently also been targeted in several attacks.
---
Subscribe to our newsletter
---