At least 16.7 million children live in poverty in Egypt, reported the Central Agency for Public Mobilization and Statistics (CAPMAS).
The study found that as of 2013, a total of 52.2 percent of children in Egypt are living in poverty, with 28.8 percent (9.2 million) living in extreme poverty.
Meanwhile, 49.9 percent (45 million) of Egypt's overall population lives in poverty, with 26.3 percent living in extreme poverty. This means the poverty rate among children is higher than among adults.
According to CAPMAS, 7.5 million children are vulnerable to falling into extreme poverty over the coming years, with the majority living just above the poverty line.
The bulk of children under the age of 17 and adults living in extreme poverty reside in rural areas of Upper-Egypt. Three-quarters of the 9.2 million children living in extreme poverty lived in ruralareas. Nevertheless, recent years have seen a surge in poverty in urban cities, which CAPMAS says reflects the "impact of the prolonged economic stagnation that started in 2011."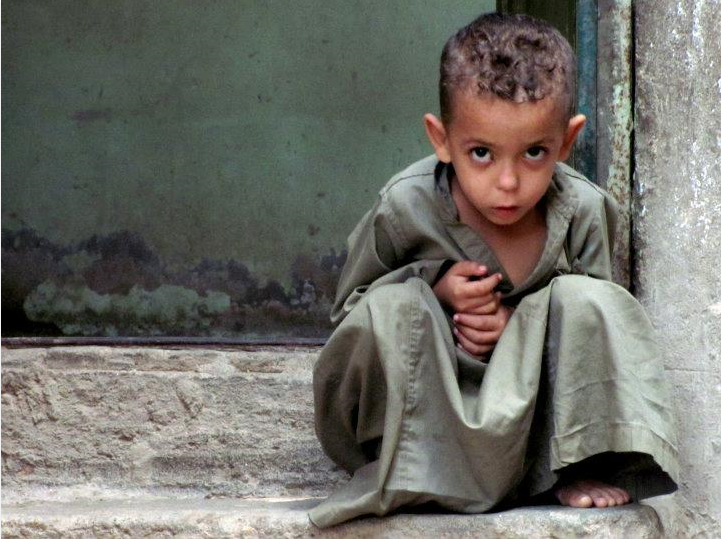 Child poverty has grown with a marked acceleration since the January 25 revolution in 2011, said the statistics agency. In 2000, 16.7 percent of Egypt's population, and 21 percent of children, lived in extreme poverty. As of 2013, that number has peaked to 26.3 percent of the total population, including 28.8 percent of children.
Extreme poverty in Egypt is classified as earning less than EGP 10.7 ($US 1.40) per day, while those in poverty earn EGP 13.9 ($US 1.82) or less per day.
CAPMAS hopes that the recent statistics will lead to action that lifts children out of extreme poverty and ensures that other vulnerable children do not fall into extreme poverty.