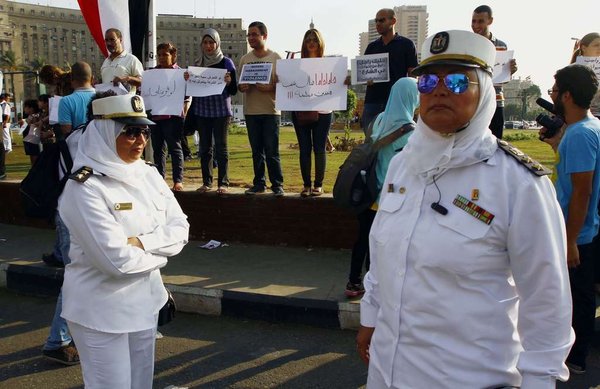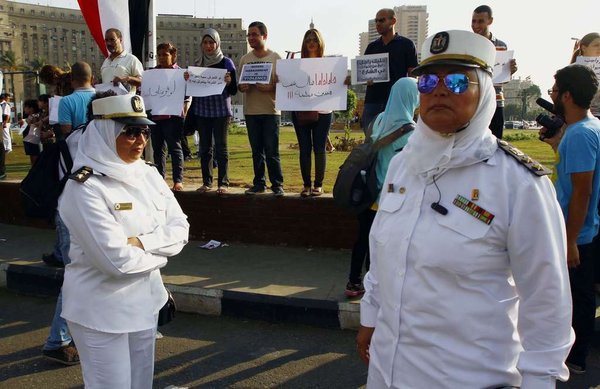 Egypt's Ministry of Interior commenced on Sunday a new national strategy aimed at combating violence against women on all levels.
The new strategy comes after the National Council for Women launched a nationwide initiative last week.
The police force's new strategy includes an increase in the number of patrols for quick intervention and response to emergency calls regarding any violence against women. Moreover, more female physicians have been hired and new sections within police stations have been formed to receive victims of violence and assault.
Recognizing that this strategy would not work without greater awareness of women's issues, the Ministry of Interior has added a section in the Police Academy's curriculum about human rights and violence against women. The section in the curriculum will include information on the implications of violence against women and mechanisms to confront it.
Nationwide reform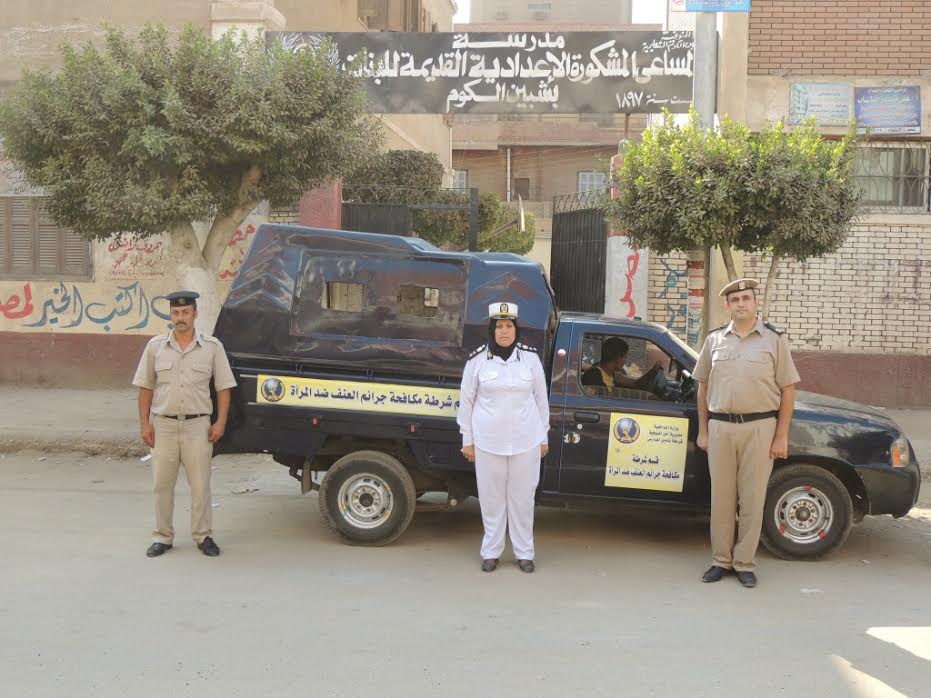 The Ministry of Interior's strategy is part of a nationwide initiative to promote women's rights in Egypt.
In an effort to crackdown on violence against women and sexual harassment, the National Council of Women has proposed the establishment of special tribunals and judicial departments.
According to Ambassador Mervat Al-Tellawy, the Persident of the NCW, the proposed tribunals are part of a strategy has been formulated to tackle violence against women.
In statements to Youm7, Ambassador Al-Tellawy said that the strategy includes the issuance of a new legislative instrument that would aim to punish crimes of violence against women. Currently, for example, Egypt's law does not consider forced anal penetration as rape.
The Ambassador hopes to expand the definition of violence against women in the law to include both mental and physical violence, adding that a proposed definition of violence is "any existing act on a human being, whether physical, sexual or psychological or an act causing suffering to women or girls, or the threat of such acts, whether or not they take place in the public or private sphere." The Ambassador added that the NCW will aim to clearly include domestic violence as a form of a punishable crime.
In regards to the difficulties faced by women reporting cases of sexual violence and harassment, the Ambassador said that a main focus of the strategy would be to implement tribunals that would deal specifically with cases of violence against women, including sexual harassment, which in Egypt 99 percent of women face.
The establishment of such a tribunal, the NCW said, would occur in a short period of time.
In June 2014, Egypt introduced new laws targeting sexual harassment. Previously, Egypt had no specific law forbidding sexual harassment.
---
Subscribe to our newsletter
---