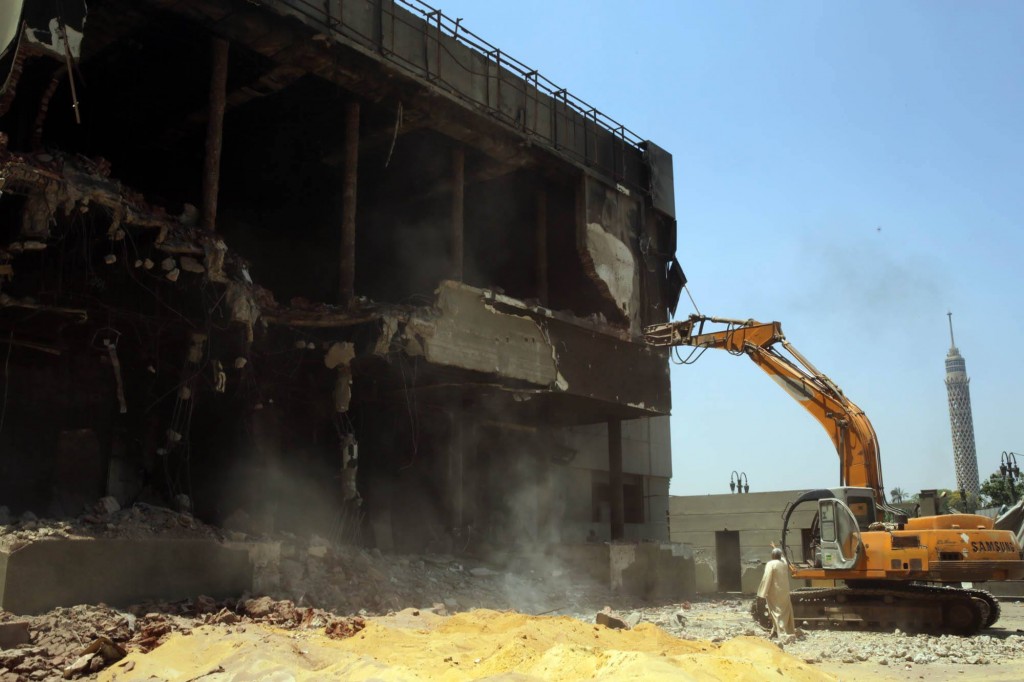 Demolition of a building belonging to the now defunct National Democratic Party, which dominated Egyptian politics under toppled President Hosni Mubarak, started on Sunday.
The chief contractor said on Saturday that demolition is due to be completed in three months and the land will be turned into a public park afterwards.
In April, Egypt's cabinet tasked the Cairo governorate with demolishing the building.
The deputy governor was cited by state-run newspaper Al Ahram as saying that the building was handed over to the the Armed Forces Engineering Authority but added the governorate is following up on the demolition since demolition licenses are subject to regulations.
The cabinet previously said the land upon which the party's building was built would be utilised after the demolition process is over.
Mubarak, who was overthrown in February 2011 in response to mass demonstrations, occupied the position of head of the NDP since his accession to power in 1981 and until 2011.
An administrative court dissolved the NDP, Egypt's ruling party from 1978 until 2011, in April 2011 after the headquarters of the party was set ablaze by anti-Mubarak protesters in January 2011.