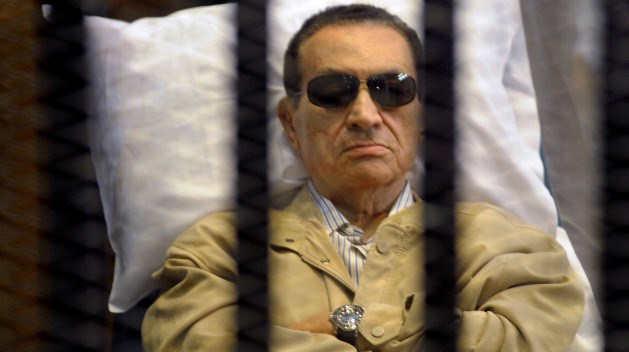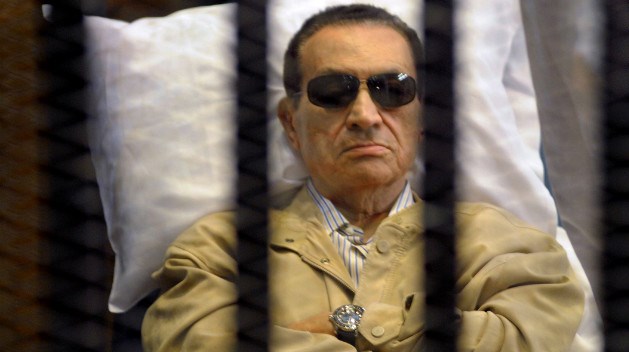 Egypt's Court of Cassation ordered on Thursday the retrial of former President Hosni Mubarak over complicity in the killing of protesters during the 18-day January 2011 uprising which toppled his regime.
The court is scheduled to begin the trial on November 5.
The Cairo Criminal Court had dropped last November the case against Mubarak and acquitted his Interior Minister Habib al-Adly and four of his aides on charges of inciting and aiding the killing of 238 protesters.
The court also acquitted Mubarak and Egyptian businessman Hussein Salem of the graft charges related to the exportation of gas to Israel. Salem is being tried in absentia.
Mubarak and his two sons Alaa and Gamal were accused of exploiting their influence in Salem's favour after the latter granted them five villas in the Sinai resort city of Sharm el-Sheikh. The charges were dropped due to the expiry of the statute of limitations in this case.
The sentences were appealed by the public prosecution last December and the Court of Cassation was scheduled to decide on whether to drop the sentences and retry the defendants or to uphold them.
The court upheld the acquittal of the remaining defendants in the case, turning down the prosecution's challenge to their verdicts, reported the state news agency MENA.
Upon hearing the court's decision, supporters of the former president loudly protested in court.
Held in custody since April 2011, Mubarak's two sons were released on January 26, after spending maximum time in preventative detention. They are still being tried for manipulating the stock market, yet from outside prison.
In May, a Cairo court sentenced Mubarak and his sons to three years of maximum security prison in a retrial for charges of embezzling public funds.
Meanwhile Adly, who was arrested shortly after Mubarak's overthrow in February 2011, was released from Tora prison on March 25.
Of the four trials Adly faced, he was only served a ratified sentence in one. He was handed a three year sentence, which was upheld in February 2014, for exploiting conscripts by tasking them with carrying out work for him in his home.
Adly was released after serving his three-year prison sentence.
---
Subscribe to our newsletter
---