Coca-Cola 2015 'Labels are for cans, not for people' Campaign
Although many of the big corporates in Egypt practice Corporate Social Responsibility (CSR), Ramadan has for a few years become the epicenter of CSR campaigns. During the holy month, the new face of corporate competition becomes 'who practices philanthropy best?'
Yet despite the novel approaches towards giving back to society and investing in the common good of the impoverished and needy, the big corporates have often come under fire for spending huge sums of money on campaigns which essentially call for charity. Many of the campaigns viewers are often left logically wondering, why not just give away the money spent on the campaigns to those in need?
Among the primary players on the Ramadan CSR arena is Coca-Cola, a brand which has for a while revolved around positivity, happiness and reviving morals in the Egyptian society. But this year, there was a surprising no-show of Coca-Cola advertisements on television during the first half of Ramadan despite its usual active and creative participation.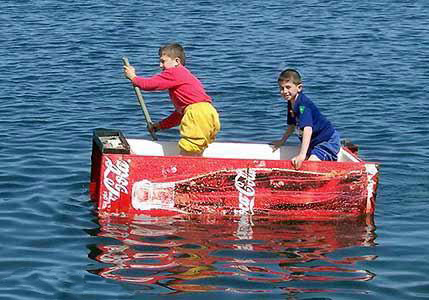 This year, the company decided to play things rather differently – instead of advertising its product on TV, Coco-Cola announced that it would only post its video ads on social media.
In the spirit of Ramadan, the initiative aims at putting into better use millions that would have been otherwise used to buy primetime TV slots. Instead, the money will be used to help develop more than 100 underprivileged villages in Egypt.
It is worthy to note that Egypt is today home to 16.7 million children living in poverty. What's more, 49.9 percent –estimated at 45 million- of Egypt's overall population live in poverty, with 26.3 percent living in extreme poverty.
Pleased that the public plea for spending less on commercials was finally met, many spectators considered Coca-Cola's move to be a game changer. But the company didn't stop there.
After a long wait for Coca-Cola to reveal its campaign, the wait was proven to be worthwhile.
In a society where social gaps seem to grow wider, prejudices and stereotypes continue building higher walls between Egyptians. Oftentimes, Egyptians are caught in the habit of judging and labeling people based on their appearances and social standing.
To break this habit, Coca-Cola's latest campaign features many successful Egyptian youths who are likely to be subject to stereotypes and false labels, and shows how prejudices blind us from others' true uniqueness and originality.
In a public calling to abandon such destructive habit, Coca-Cola has initiated the hasthag #ثانية_تفرق (one second makes a difference) asking its audience to spend more time learning about one another before they pass any judgments.
Linking the 'One Second Makes a Difference' campaign with the company's charitable approach mentioned above, Coca-Cola promised to donate LE 1 ($ 0.13) to the development of 100 Egyptian villages for every posted picture showing one's raised index and using the campaign's hashtag,
The campaign which was met with vibes of positivity and enthusiasm has seen its ripples spread smiles and inspiration across many countries of the Middle East. Although presented differently in each country, the campaigns boil down to the same message that "Labels are for cans, not for people."