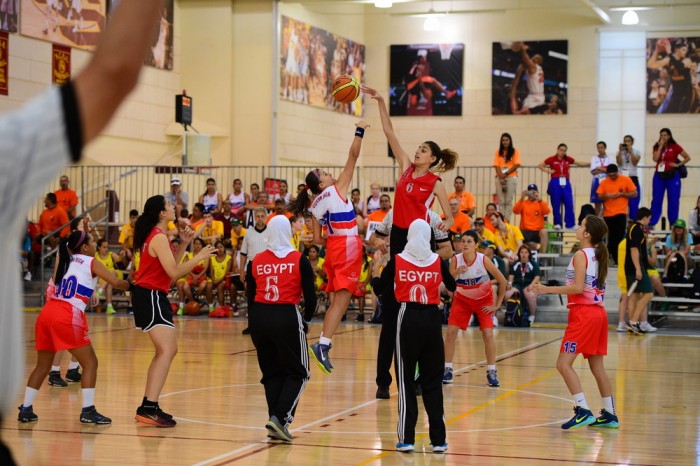 As Egyptian athletes continue to win gold, silver and bronze medals at the Special Olympics World Games held in Los Angeles, back home Egyptian media has been silent.
With four days of games left, Egypt's 68 athletes have managed to win a total of 20 medals, including six gold medals, eight silver medals and six bronze medals.
The Los Angeles Special Olympics have seen 6,500 athletes representing 165 countries, along with 30,000 volunteers and more than 500,000 spectators, celebrate the unique and remarkable stories of perseverance, dedication and achievements of those with intellectual disabilities.
Egypt's athletes are participating in a number of sports, including: aquatics, athletics, badminton, basketball, bocce, bowling, power-lifting, table tennis, tennis, equestrian, football and handball.
Gold medals have so far been won by Amro Abd-almaguid and Mohamed El-gharbi in equestrian, Mohamed Ahmed and Mariam Youssef in the 100 meter freestyle swimming competition (men and women respectively), Ahmed Beshir in shotput and Mahmoud Khalil in the 200 meter running competition.
Meanwhile, Egypt's silver medals have been achieved by Mariam Youssef in the 200 meter freestyle swimming competition, Mohamed Ahmed in the 100 meter backstroke, Dina Saleh and Mariam Azzab in equestrian, Youssef Mohamed and Alaa Ibrahim in shotput (men and women respectively), Ahmed Gouily and Mohamed Gaafar in the tennis doubles and Attia Abd Elghafar in bocce.
Egyptian bronze champions include Nashwa Abd Elkader in shotput, Mohamed Ahmed (who also won gold and silver), Mary Eskander and Dina Soliman in tennis doubles, Mostafa Galar in the 50 meter breaststroke swimming competition, Ahmed Metwally in the 200 meter freestyle swimming, Mariam Youssef (also won gold and silver) in the 100 meter backstroke.
Ignored in Egypt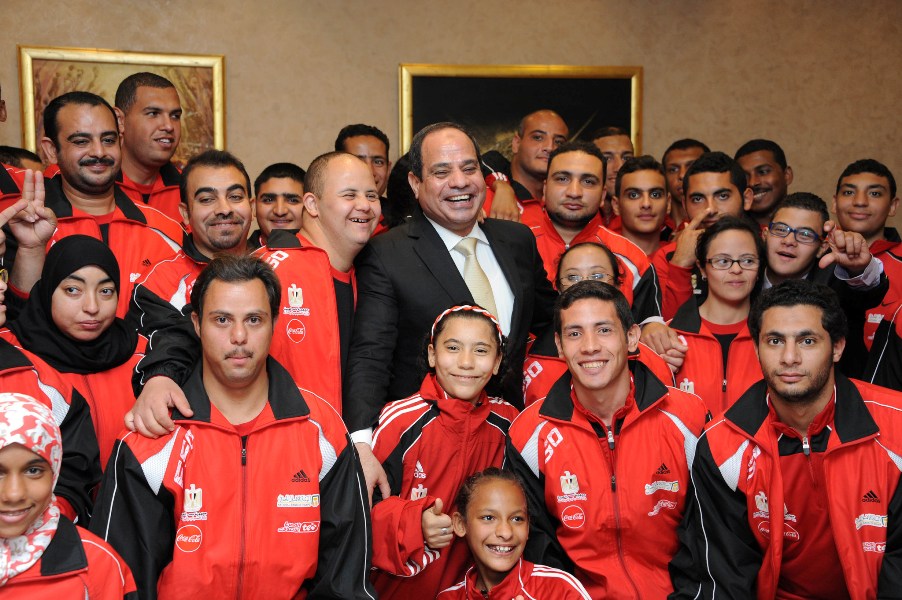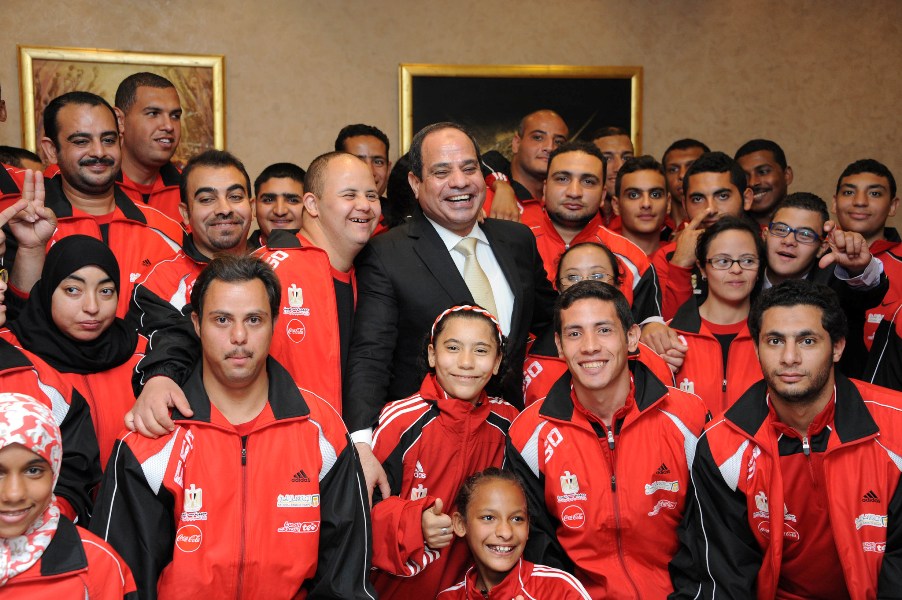 Despite the sports champions' success, there has been little coverage of the events back home in Egypt. Flagship news papers, including the state-owned Al-Ahram, Youm7, El-Watan, Al Masry Al-Youm and others have all failed to report on Egyptians winning medals in Los Angeles.
Egypt's delegation, led by Mostafa Mohamed Hassan Shabana, has historically succeeded at the Special Olympics, often being in the top five or 10 delegations.
While the media has often failed to highlight these successes, sports for those with intellectual disabilities thrives behind the scenes in Egypt. According to Egypt's delegation, there are more than 30,000 registered special Olympians in Egypt who attend no less than 200 different competitions annually.
In 2014, Egypt hosted the Middle East-North Africa Regional Special Olympics. The event saw the attendance of Egyptian President Abdel Fattah Al-Sisi after one of the athletes, Menam Saad ElDeen, expressed his hopes to meet the President during an interview on live television.
In a speech at the opening ceremony, the Egyptian President said he supported an end to injustice and intolerance towards those with intellectual disabilities.
"I'm happy and proud to be among you and will certainly continue to support you forever to end the injustice and intolerance as you have equal rights that should be taken care of as anyone in the society," declared President Sisi.
Egypt's delegation was founded in 1995, 27 years after the Special Olympics was developed by Eunice Kennedy Shriver. The late Magda Moussa, who passed away in 2009, had been instrumental in pioneering Egypt's Special Olympics movement and had played an important role in the community through continued efforts to support Egypt's disabled.
Moussa had hoped to echo Shriver's goal to "create a world that is not dominated by those who are excluded but by those who are included."
---
Subscribe to our newsletter
---