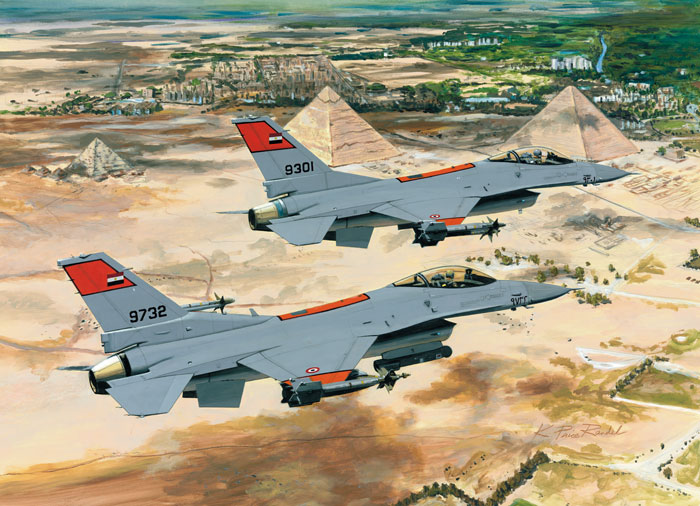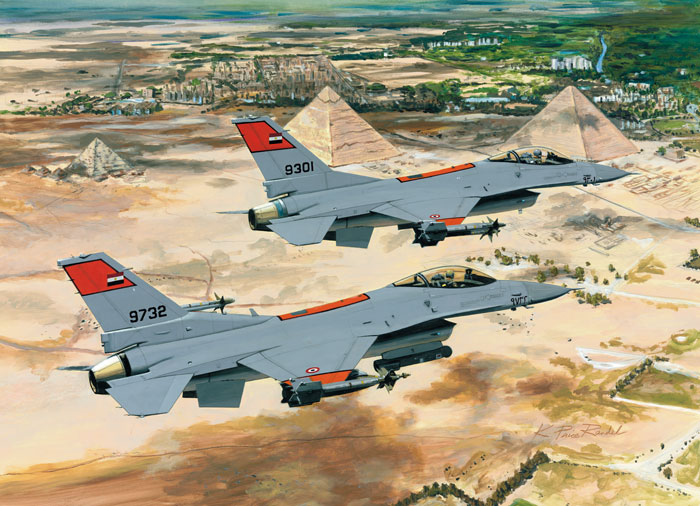 The United States is delivering eight advanced fighter jets to Egypt on Thursday and Friday "as part of ongoing American support in Egypt and throughout the region," the U.S. embassy in Cairo said on Thursday.
The F-16 Block 52 air crafts will be immediately integrated into Egypt's air force, the embassy said in a statement. The U.S. will deliver four more F-16s to Egypt this autumn, the embassy added.
The jets are a "valuable capability that is needed during these times of regional instability," U.S. Embassy Senior Defense Official in Cairo Major General Charles Hooper said in the statement.
"Extremists threaten regional security and these weapon systems provide a new tool to help Egypt fight terrorism," Hooper said.
Egypt's relations with the U.S. turned tense when the U.S. temporarily halted its military aid to the Middle Eastern country following the military ouster of former Islamist President Mohamed Mursi in July 2013, after mass protests against his rule.
Military aid has nevertheless eventually resumed.
The U.S. is committed to "upgrading Egypt's security and military strength" this year through its $1.3 billion aid, the embassy said, citing "Egypt's intense efforts to confront terrorism."
Egypt is battling a wave of militancy in the Sinai peninsula, where militant attacks have intensified following Mursi's ouster in 2013.
The Sinai-based militant group Ansar Bayt al-Maqdis has claimed responsibility for the majority of attacks in the peninsula. The group changed its name to Sinai Province last November, after pledging allegiance to Islamic State fighters in Syria and Iraq.
---
Subscribe to our newsletter
---