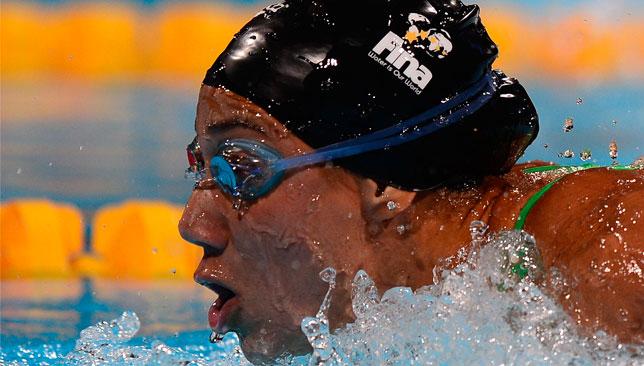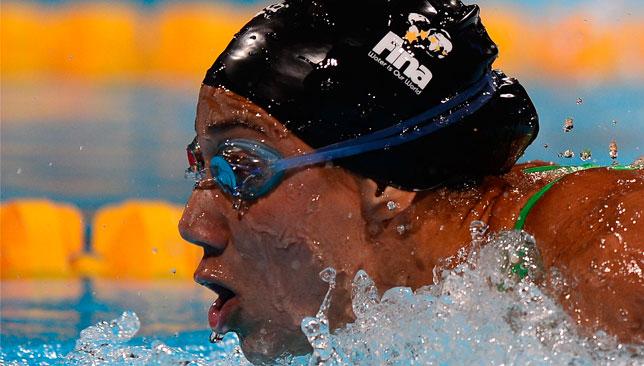 As Egyptian Olympic swimmer Farida Osman makes it to the finals of the 16th FINA World Champions held in Kazan, the Egyptian team has broken eight national records, more than any other country in the competition.
According to SwimSwam.com, seven different swimmers in the Egyptian team, led by Coach Sherif Habib, have broken the eight records.
Olympian Farida Osman, who has qualified for the 50 meter butterfly semi-finals, shattered her own swimming records twice in one day. Osman managed to improve upon her previous record in the 100 meter butterfly by more than one second, improving from 59.31 to 58.22.
SwimSwam also reported that Akram Ahmed from the University of South Carolina defeated teammate Marwan El Kamash's record in the 400 meter freestyle swimming. Meanwhile, Youssef El Kamash, who swims for U.S. Grand Canyon University, broke his own record in the 100 meter breast stroke and set the 50 meter breaststroke record.
In individual medley, Mohamed Khaled Hussein, who swims for the University of Maryland, also lowered his record and finished 16th in the semi-finals. Finally, in the 400 meter free relay, Omar Eid, Hussein Marwan El Kamash and Ali Khalafalla beat their old record by more than four seconds, finishing at 3:20.59, down from 3:24.96.
As explained by SwimSwam, the achievement is remarkable, even if it is seen as small in comparison to other countries.
"While Egypt's national records overall may not be quite as fast as, say, China's or Great Britain's, it is still absolutely remarkable that they have been able to send such a large contingent to Worlds and then all swim the best swims of their lives," says the article on SwimSwam.
"A lot of smaller countries with softer record books don't have very many swimmers qualify for Worlds. Egyptian swimmers have been able to both qualify for the fastest meet in the world and then peak again at the right time."
---
Subscribe to our newsletter
---