By Nourhan Magdi, The Cairo Post
A major road project is underway in Egypt, with 3,400km of roads planned to be completed by the end of 2015.
Some 600 km of the first phase of the National Road Project planned by President Abdel Fatah al-Sisi has been completed , the head of the General Authority for Roads and Bridges, Adel Tork, told The Cairo Post.
"Safety norms are included in the construction of new roads and the maintenance of old ones," Tork said.
The project, announced by Sisi last year, includes building new roads as well as road duplication, aiming to link between developing areas in the country.
The first phase will construct 3,400km of roads, of which 1,250 km will be constructed by the General Authority for Roads and Bridges.
How can we build safe, efficient roads in Egypt?
"First, we should understand what international road design is," Yousri el-Rouby, the international expert in traffic, rescue and rapid intervention in accidents in the Middle East told The Cairo Post.
The traditional design which exists in Egypt "lacks several safety essentials," Rouby said, adding "We find highways highly illuminated at nighttime with tall light columns, which is not allowed; such huge amount of light might distract the driver's eye."
He added that instead light reflectors should be used; this is one of the main safety guides on highways.
"Highways in Egypt also lack different essentials including emergency areas and parks, mechanical repair stops, good quality crash barriers and international traffic signs and signals."
Rouby then noted the second type of the road design is one that is designed to accommodate drivers' errors; he added that this type is widely applied abroad.
Crashes are Egypt's leading cause of death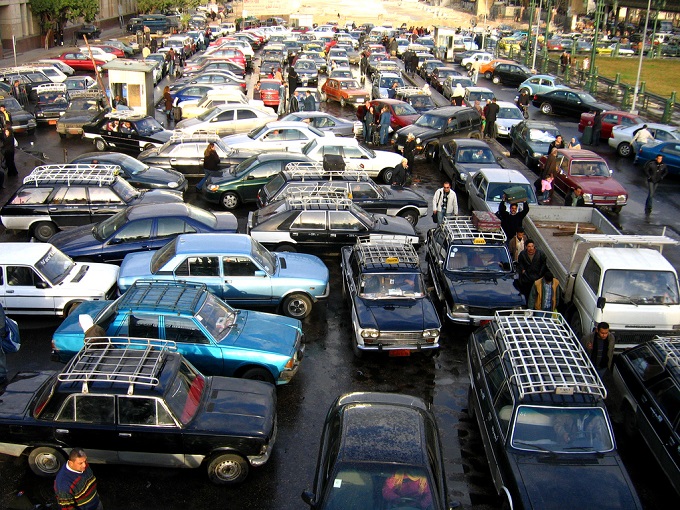 Around 62.9 percent of Egypt's injury-related deaths are due to traffic crashes, according to a survey by Egypt and WHO. In 2009, Egypt ranked among countries with highest mortality rates in the Global Status report on road safetyin 178 countries.
In 2012, WHO's report said that around 12,000 Egyptians lose their lives due to road traffic accidents.
Egypt is one of ten countries included in the Road Safety Project 2011-2020, in collaboration with the World Health Organization (WHO,) which aims to reduce the level of road traffic fatalities around the world by 50 percent.
The number of road accidents in Egypt in 2014 was reported to have declined by 7.5 percent less than in 2013; a report by the Central Agency for Public Mobilization and Statistics (CAPMAS) recorded 14, 403 road accidents in 2014.
Road accidents' fatalities' toll in 2014 also indicated a slight decline reaching 6,226 compared with 6,700 in 2013.
Start with the drivers
"The traffic system consists of humans, vehicles and roads; if we started with developing roads and vehicles first, road crashes toll will maintain high. The solution is to start with humans," Rouby added.
He said that giving driving licenses to people without going to driving school is not only a violation to Geneva agreements in this regard, but also "it is like giving the driver a lethal weapon."
"I have been the director of Highways in Egypt for a long time, and when I tried to take a driving exam abroad I failed," said Rouby.
He also explained that traffic education is very important; "there are non-verbal signals used for different purposes between drivers that I bet drivers in Egypt have no idea about."