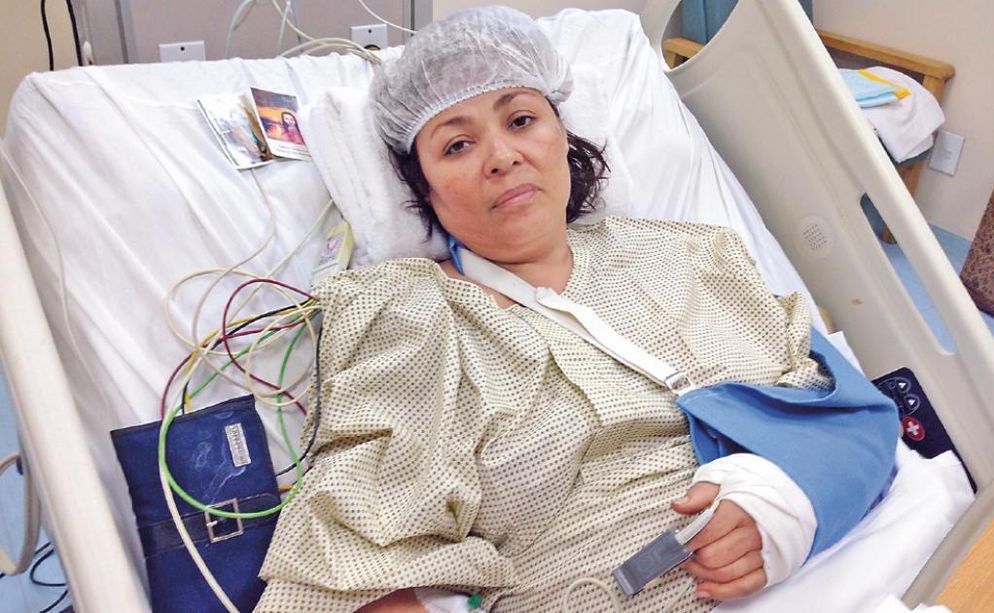 Egyptian security forces bombed a group of Mexican tourists and their Egyptian guides around five times over a period of three hours, revealed survivor Susana Calderon who had been recovering in a Cairo hospital.
"We were bombed some five times, always from the air," revealed Calderon to Mexican newspaper El Universal while laying in her hospital bed. "It all lasted some three hours."
"The landscapes are beautiful, but there is nothing else. Nowhere to take shelter, nowhere to run," she added. "God wanted me to know what real fear feels like."
Calderon, who is expected to fully recover from her wounds that included paralysis in the right leg, also revealed the last words her husband, Luis, told her before he was taken away on a stretcher.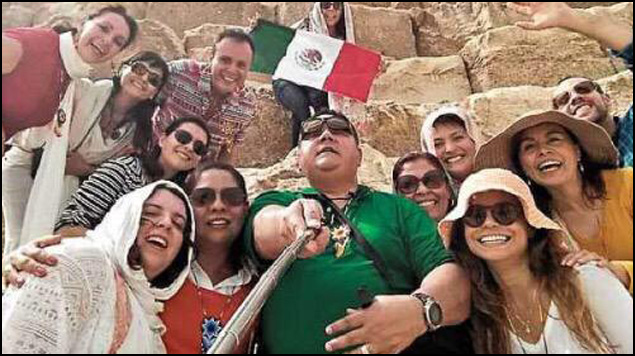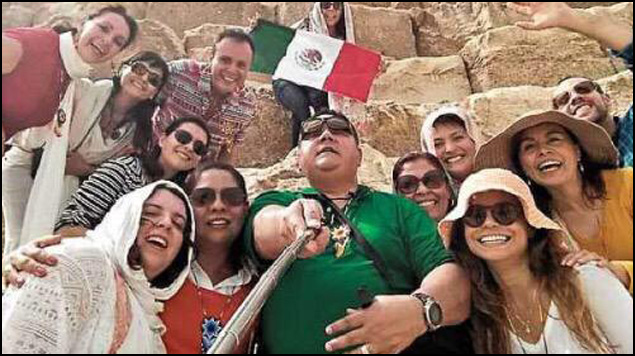 "I saw my husband when they put me on a stretcher to take me to hospital. I saw he was very badly wounded. He had a broken arm, like me. He had many wounds on his back, his waist, his whole spine, his legs," said Calderon.
"I heard him tell me he loved me. I told him I loved him, too. And then I heard nothing more of him."
Days later, Calderon was told her husband died of his wounds. She said they planned to visit Europe as part of a 'lifetime trip' that they had organized.
Queta Rojas, a top #Mexico fashion executive, killed in #Egypt mistaken army/police attack. http://t.co/vCcAx5KDHU pic.twitter.com/rCnENyBDDm

— Kristen McTighe (@KristenMcTighe) September 17, 2015
Among the other victims identified by social media users are Queta Rojas, Rafael Bejarano and Maria Elena Cruz Munoz. Rojas worked as a fashion executive in Mexico, Bejarano was a Reiki healer and a musician, and Munoz was a former congresswoman and a member of the Center Right Party (PAN).
Family of Mexican Rafael Bejarano, a Reiki healer &musician, say he was killed in mistaken #Egypt attack on tourists pic.twitter.com/3gn1Ak8mC1 — Kristen McTighe (@KristenMcTighe) September 15, 2015
Eight Mexican tourists and four Egyptians were killed in the accidental attack in Egypt's Western Desert. Egypt's Ministry of Tourism and police claim that the tourist group had been in a restricted area during a time when security forces were battling militants.
As the investigation continues, the Prosecutor-General issued a media gag. The ban includes all media outlets and only allows for official statements issued from the prosecution office to be published.
---
Subscribe to our newsletter
---