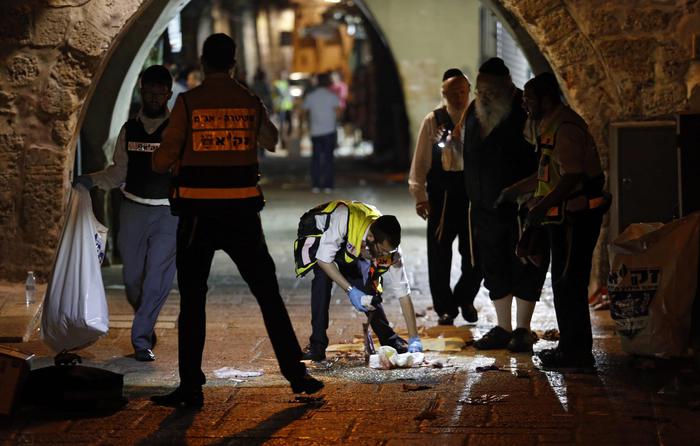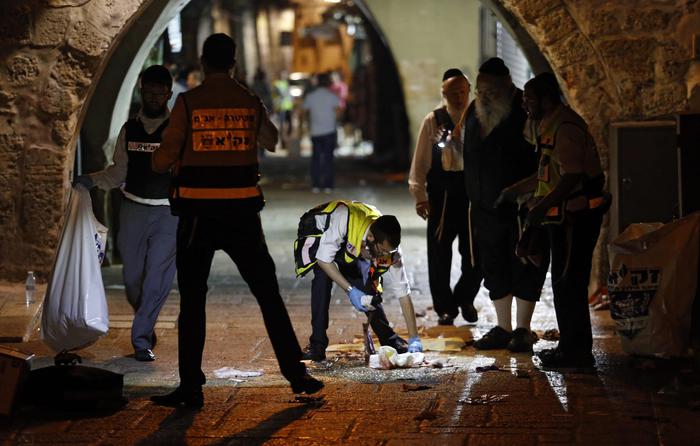 Israel has restricted access to the Old City of Jerusalem for some Palestinians after two Israelis were killed and three injured in separate attacks in Jerusalem.
Only Palestinian residents, business owners and school children will be allowed access to the Old City, with the limitations expected to last for at least two days. Israelis will be allowed unrestricted access.
On Saturday, shortly after the end of the Jewish Sabbath, Rabbi Nehemia Lavi, 41, and Aharon Bennett, 21, were stabbed to death by Mohammad Halabi, 19, in the Old City. The Islamic Jihad has issued a statement that Mohammad was one of its members.
According to Israeli authorities, the 19-year-old law student from a village in the West Bank attacked Bennett and his family, wounding his wife and two-year-old son. Israel's Foreign Ministry confirmed that Lavi was critically wounded while attempting to defend the family from the attacker.
Both Lavi and Bennett, who were stabbed in their upper bodies and were unconscious when paramedics arrived, died in hospital. Israel's Foreign Ministry stated that Lavi was a father of seven and had lived in the Old City for the past 23 years. Bennett was meanwhile described as a reserve officer with the Israeli Defense Force.
Meanwhile, on Sunday, a Palestinian teenager was shot dead by security forces after he stabbed an Israeli teenager in West Jerusalem.
The latest incident comes after an Israeli couple were shot dead in the West Bank by an unidentified gunman on Thursday.
Tensions recently heightened between Israel and Palestine after clashes at Al-Aqsa Mosque which saw the Palestinian President Mahmoud Abbas threatening to disband the Palestinian Liberation Organization and any potential peace talks with Israel.
---
Subscribe to our newsletter
---