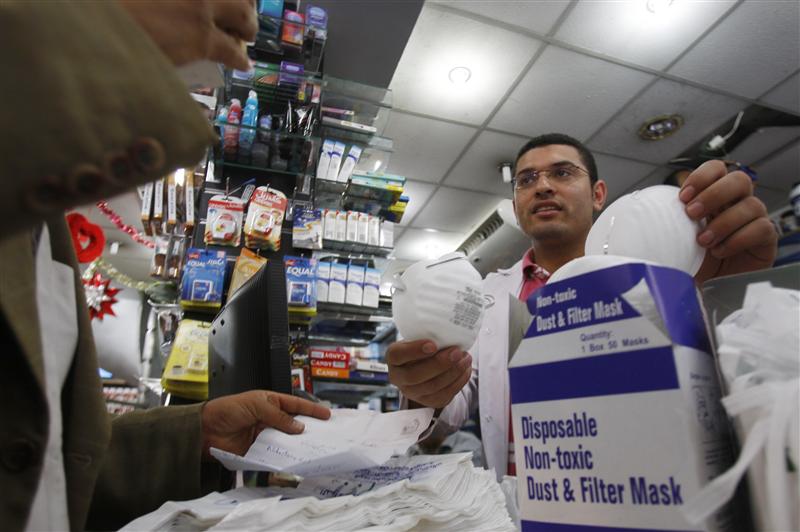 By Abdel Kader Ramadan, Aswat Masriya
In a staggering statistic, Osama Rostom, head of the chamber of pharmaceutical industries, said recently that the pharmacists syndicate estimated the existence of EGP 600 million (approximately $US 76.6 million) worth of counterfeit and expired drugs in the Egyptian market, constituting two percent of the country's total annual pharmaceutical sales.
To counter that, Egypt's pharmaceutical companies will launch a six-month campaign on October 17 to collect the fake and expired medicines from pharmacies nation-wide. This is the second initiative of its kind, the first taking place back in 2012.
At a press conference on Sunday, Rostom said that the sweep initiative was a collaborative agreement between the health ministry, producers, distributors and pharmacies.
The campaign's kick-off date will also coincide with a new policy regulating the return of expired drugs.
Throughout the six-month duration of the campaign, all manufacturing companies will unconditionally accept all returns of medicines which expired before October 17.
"We will accept all quantities of expired medicine," explained Rostom. "Each manufacturer will examine their returns and upon approval, will compensate the pharmacist for them. But if it is proven that the medicine was smuggled or fake, it will be destroyed and the pharmacists will receive no compensation."
He added that the committee will issue a biweekly bulletin listing non-compliant companies, and will refrain from dealing with them until they comply.
The initial six-month campaign period may be extended if the committee deems it necessary, in which case the pharmacists will be compensated in installments, Rostom said.
He pointed out that the root cause of the issue lies with the small pharmacies which tend to over-supply as opposed to larger operations which are more adept at ordering the quantities they need according to their sales figures.
The returns policy is mainly based on the product purchase bill without which manufacturing companies will not accept them. The policy also stipulates that manufacturers accept expired medicines within a maximum period of six months of the expiry date.
Manufacturers are, however, under no obligation to accept more than two percent of returned  purchases on condition that they are kept in their original packaging and bear the pharmacy stamp.
---
Subscribe to our newsletter
---