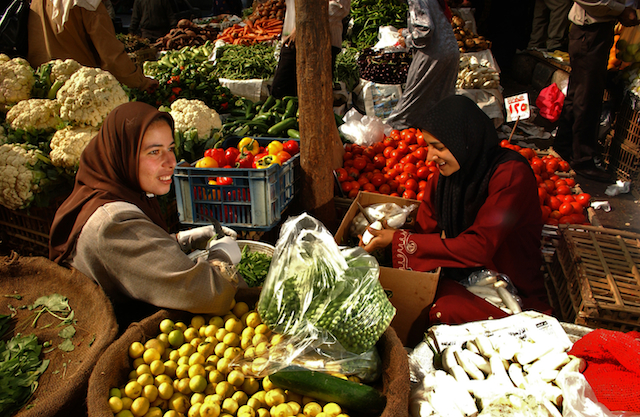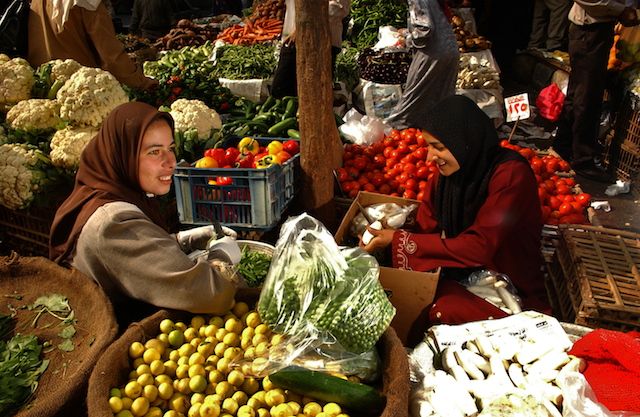 Vegetables prices in Egypt have seen a steep rise over the past couple of days, Egyptian independent newspaper El Watan reports.
Before the Eid El-Adha holiday at the end of September the cost of a kilo of tomatoes was three to four Egyptian pounds ($US 0.38-0.51). Now it varies between EGP 12 to 14 ($US 1.35-1.79), a price hike El Watan labels 'insanely high'.
Prices for other vegetables such as zucchini, green peppers, okra, green beans and potatoes have also mostly doubled, with a kilo of potatoes now generally costing seven pounds ($US 0.89) instead of three pounds ($US 0.38) and a kilo of zucchini roughly going up from five to nine pounds ($US 0.64 to 1.15).
The steep rise in prices have caused anger among citizens and some of them have started a social media campaign called Belaha Tamatim, which roughly translates to 'let's forget about tomatoes'.
The campaign is mirrored to a similar initiative to protest the rising price of meat, called Belaha Lahma, and which has slowly been gaining steam since the beginning of August and currently boasts almost 16,000 members in its Facebook group.
Belaha Tamatim isn't very popular yet on Facebook, with only 22 members at the time this article was published, but founder Yasser Abdel Wahab says response on the street has been very positive. "Nobody wants to pay such a ridiculous amount of money for vegetables. Most people simply can't. It's time for the government to take control of the markets and set fixed prices to keep our food affordable."
Abdel Wahab tells El-Watan he thinks the Ministry of Agriculture is to blame, explaining that the volume of harvested crops has been low and the ministry hasn't done a lot of inspections, which has led to shortages.
However, the undersecretary of the Ministry of Supply in Minya, Dr. Mahmoud Yousef, claims the price rise is nothing out of the ordinary. "This always occurs in the fall; due to the different growing seasons and the transition from summer to winter, prices go up", he said.
The spokesperson for the Ministry of Supply, Mahmoud Diab, told state newspaper Al-Ahram at the time that the government didn't oppose the Belaha Lahma campaign, as long as it was in the interest of the citizens. Nevertheless, the government has yet to take action in response to the campaign.
According to Tariq Suleiman, a vegetable seller on a street market in the Cairo neighborhood Abdeen, the minister is partially right, but is downplaying how serious the situation is. "He is correct when he says it is normal for vegetable prices to rise this time of year. New crops need to be planted, which leads to a short drop in supply," he explains. "But last year around this time, tomatoes were seven, maybe eight pounds for a kilo, not fourteen."
Suleiman is not in favor of the government taking control of the market and deciding on the market value for the produce he sells. "They have tried to do that before and I actually got fined for not sticking to the fixed price. But I can't stick to the price they give me, I need to make money to live as well," he complains. "They should regulate it at the whole sale level and let sellers like me add a pound or two to make a living."
A member of the Chamber of Commerce in Dakahlia, Abraham Rafaat Haseeb, said that the prices for many food items had risen. "It's not just food and vegetables; other food items such as yeast and salt have also become substantially more expensive."
He attributed this to the rise of workers' wages now that schools have started again. "Salaries are up by 30%, because people need to pay for private lessons and school supplies. I expect a further increase in the coming days."
Last September, inflation in Egypt rose to 9.4%, the Central Agency for Public Mobilization and Statistics (CAPMAS) reported, its highest since September 2014.
---
Subscribe to our newsletter
---