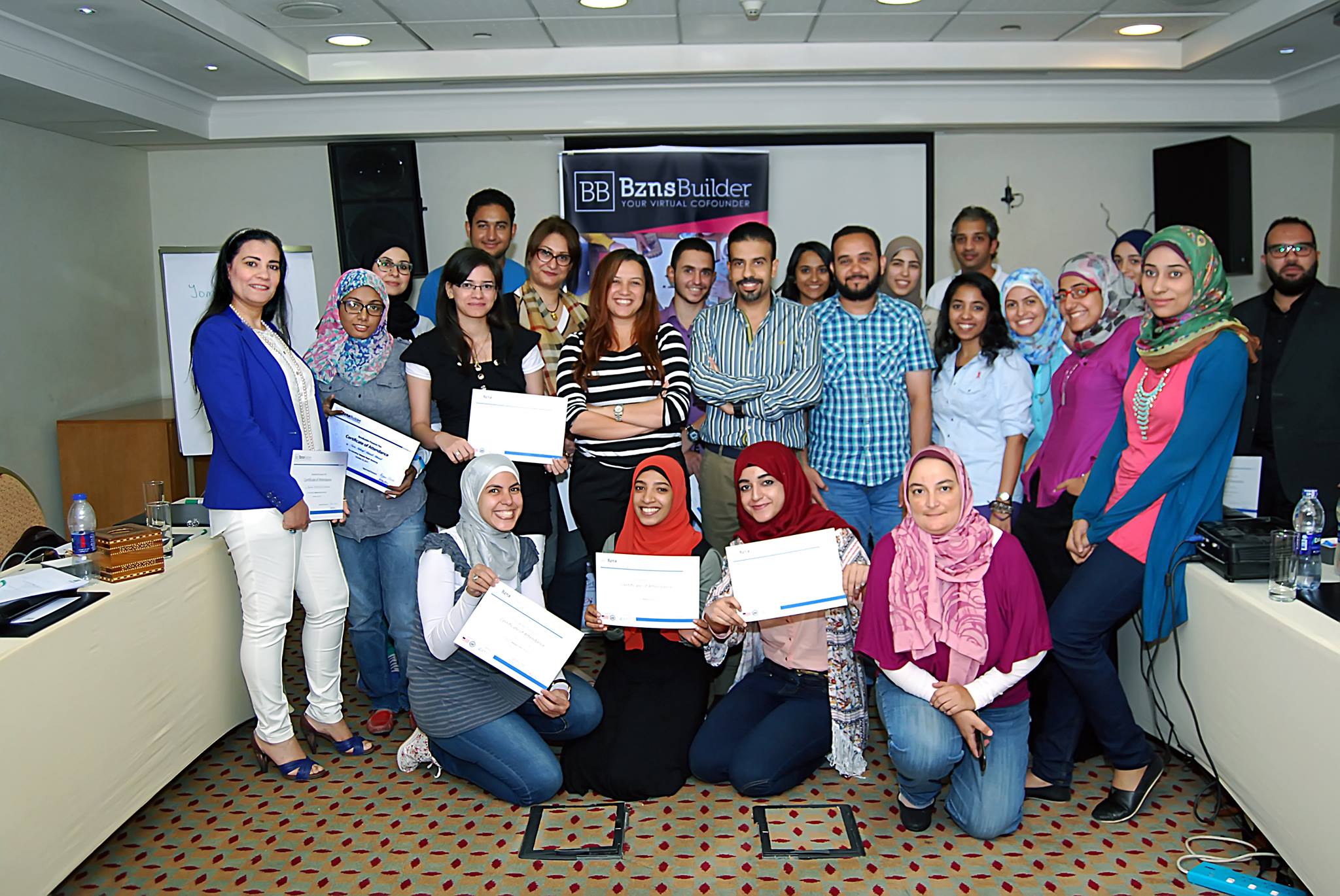 As the entrepreneurial ecosystem continues to grow in Egypt, many initiatives and savvy solutions are emerging with hopes to empower want-to-be start-ups, and enable them to successfully penetrate the world of business and maintain steady growth therein.
In an endeavor to form another stepping stone for blossoming start-ups, serial entrepreneur Riham Abu Elinin introduced BznsBuilder, a platform through which future entrepreneurs, mentors, experts and investors can exchange experiences online.
In June 2015, BznsBuilder came in first place at the Global Innovation Competition held by the US Department of State out of 800 projects from 137 countries.
Although still in its testing phase, the platform now hosts 120 trainees who have been selected for the initial activation based on proposed business plans. For six months, the selected platform users will be mentored on how to build a clear and documented path towards business success.
The official launching of the platform is expected to take place in March 2016, making BznsBuilder available for the entire market.
The new initiative depends on using the technology of cloud computing – the practice of using a network of remote servers hosted on the internet to store, manage and process data, rather than a local server or a personal computer.
"We start by following you step by step through the critical phases and tracking your success in real-time. With the guidance of our experienced mentors, and the use of crowd data and machine learning, we help you take the necessary steps to boost your business," said Abu Elinin, founder of BznsBuilder, addressing the trainees in one of the workshops.
Ayman Saeed, co-founder at Startology, explained that "entrepreneurship is becoming a core and vital activity in Egypt," adding how its impact on both the economic and social arenas is significant.
"BznsBuilder satisfies a basic need for entrepreneurs to succeed," Saeed told Egyptian Streets. "It provides a step-by-step planning guide to starting a business, backed up with a big number of experienced mentors and business leaders."
Meanwhile, Mohamed al-Ghannam of CIB added that many investors in the banking sector are willing and eager to invest in sound ideas. However, he expressed that many entrepreneurs still need more financial awareness to guarantee profitable revenue and avoid any financial insolvency on the short term.
For several years, Egypt has witnessed many entrepreneurial success stories, including – to say the least – Bey2ollak, Bkam.com, Uber, Eventtus, Elmenus, EasyTaxi and Wuzzuf.
Since 2010, the Middle East has witnessed some promising growth of nearly 50 percent in ecosystem stakeholders. No less than quarter the number of new institutions supporting entrepreneurship bloomed from Egypt.
---
Subscribe to our newsletter
---