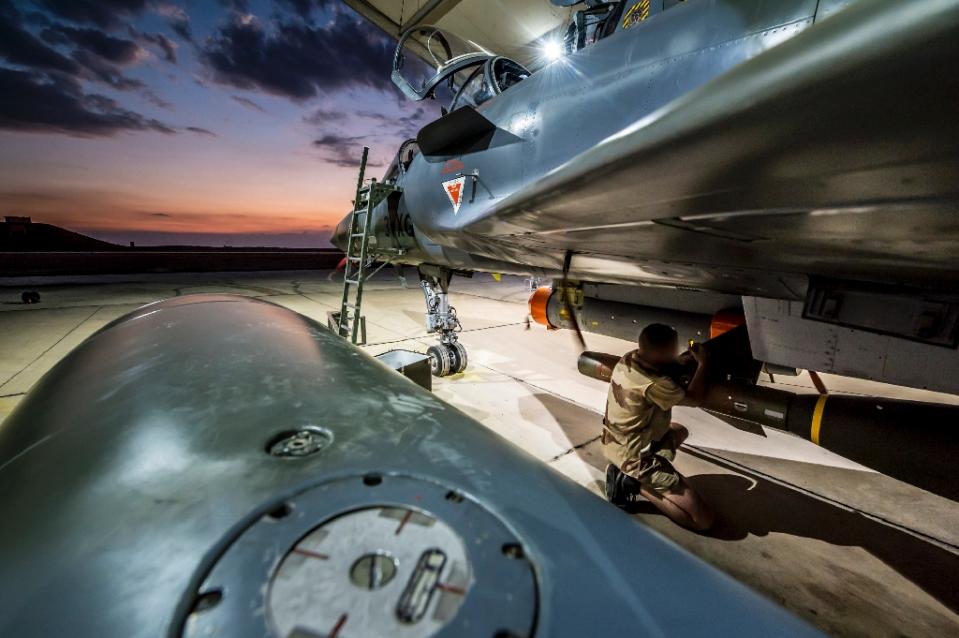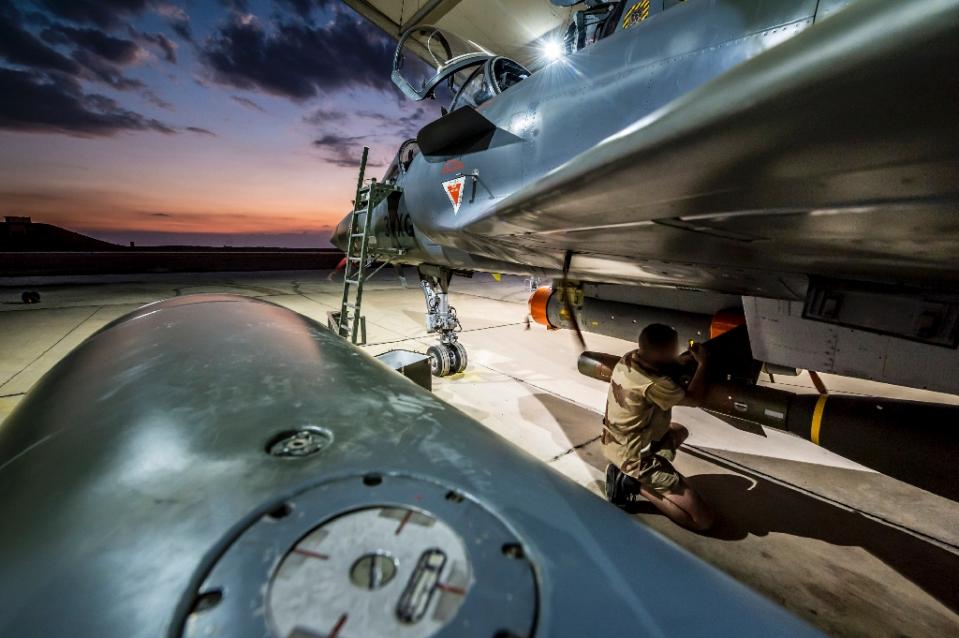 France dropped 20 bombs on the ISIS-held Syrian city of Raqqa, striking 30 targets, the French Defense Ministry announced on Sunday.
According to the ministry's statement, the airstrikes destroyed a jihadist recruitment center and an arms and munitions depot, among other targets. 12 planes left from Jordan and the United Arab Emirates, acting in coordination with American forces, Agence France-Press reported.
The airstrikes come in response to the terrorist group claiming responsibility for the city-wide series of attacks that led to the death of 129 civilians in Paris on Friday.
Prior to ISIS officially claiming responsibility for the Friday terror attacks, French President François Hollande said the attacks were "an act of war" that ISIS had planned from abroad with help from inside France.
The President also enforced a state of emergency and closed the country's borders in the wake of what he called "unprecedented terrorist attacks".
"To all those who have seen these awful things, I want to say we are going to lead a war which will be pitiless," said the French President Hollande from outside the Bataclan theater where 118 people were killed.
"Because when terrorists are capable of committing such atrocities they must be certain that they are facing a determined France, a united France, a France that is together and does not let itself be moved, even if today we express infinite sorrow."
Paris Prosecutor François Molins said on Saturday that the series of shootings and suicide bombings that hit Paris was carried out by three coordinated teams of assailants.
As one team of suicide bombers blew themselves up outside the Stade de France where Germany and France were playing a friendly soccer match, another stormed the Bataclan music theater, holding dozens hostage before executing them. In the third attack, armed gunmen killed 11 at two restaurants in the 11th arrondissement, the same neighborhood as the Charlie Hebdo office, where three gunmen killed several of the newspaper's staff in January of this year.
Reports indicate that eight attackers have been killed.
World leaders have all voiced their condemnation of the attacks and expressed solidarity with France.
In a statement, Egypt's President Abdel Fattah Al-Sisi condemned the attack and said that terrorism will be defeated.
US President Barack Obama delivered a speech after news of the attacks broke, describing the incidents as an "attack on all humanity" and "an outrageous attempt to terrorize civilians".
German Chancellor Angela Merkel also expressed her condolences and "deep shock".
This story is developing.
---
Subscribe to our newsletter
---