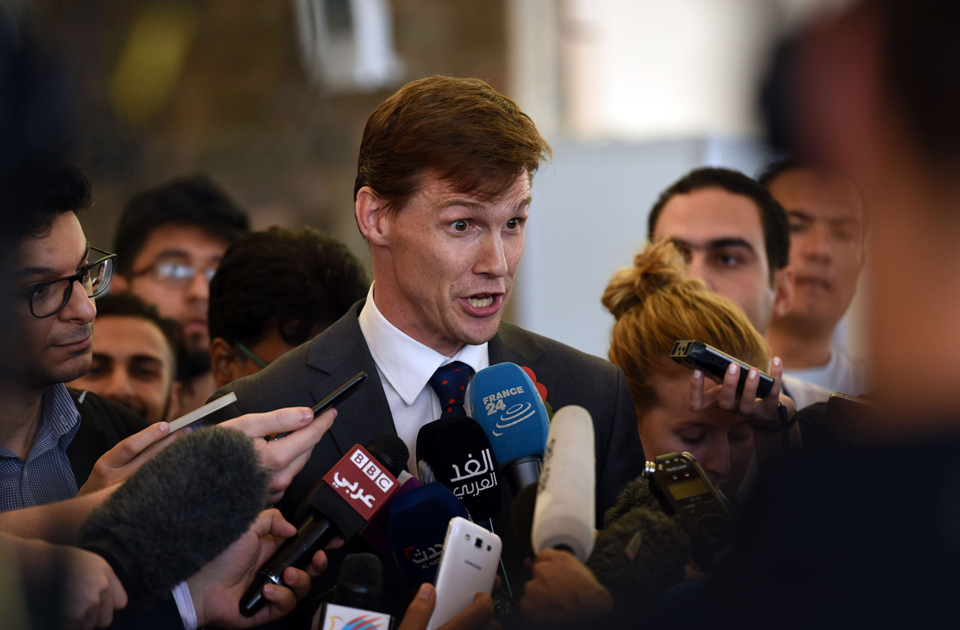 British Ambassador in Cairo John Casson and Egyptian Minister of Tourism Hesham Zaazou have finalized a plan to elevate the ban on British flights to and from Sharm El-Sheikh, reported state-owned agency MENA.
"I was given a mandate from my government to agree to a joint action plan by the end of November for the return of flights as soon as possible. I am pleased to say that Egypt and the United Kingdom have today finalized that plan," Casson said in a press release after his Monday meeting with Zaazou.
Casson said that, as the British government was the first to "take precautionary action" towards the situation in Sharm El-Sheikh, it is working to be the first to find a solution.
Meanwhile, Egyptian authorities have said that flights between Russia and Egypt are set to resume "within days," according to Al-Arabiya. Russia's Aviation Authority banned all EgyptAir flights to Russia last month, saying the ban would last at least several months.
Casson released a statement last month asserting that the British government was working "actively, urgently and in detail with Egyptian authorities" to resume flights between the United Kingdom and Sharm El-Sheikh "as soon as possible."
The statement came after a British delegation of aviation and counter-terrorism experts met in Cairo with senior Egyptian officials, including Foreign Minister Sameh Shoukry and National Security Adviser to the President Fayza Aboul Naga.
British Airways and EasyJet announced last week that their flights to and from the Red Sea resort town would not resume until early January. It is thus far unclear whether the new plan will reverse this decision.
In November, the British government decided to suspend all flights to and from the Red Sea resort after receiving information suggesting there was a "strong possibility" the Russian plane crash that killed 224 was caused by a bomb. The government announced the move on the same day Egyptian President Abdel Fattah El-Sisi arrived in London to meet with British Prime Minister David Cameron.
On November 17, the Russian Federal Security Service (FSB) "unambiguously" confirmed that a "self-made explosive device" caused the Russian plane to crash over Egypt's North Sinai.
The following day, terrorist group ISIS published a photograph in its magazine, Dabiq, claiming it hid a bomb in a soft drink can. The photograph shows a Schweppes pineapple-flavored soft drink can, alongside what appear to be a detonator and a switch.
The Egyptian government, meanwhile, has continued to assert that the investigations are incomplete but vowed to publicly share the results of the investigation at the earliest possible time.
---
Subscribe to our newsletter
---