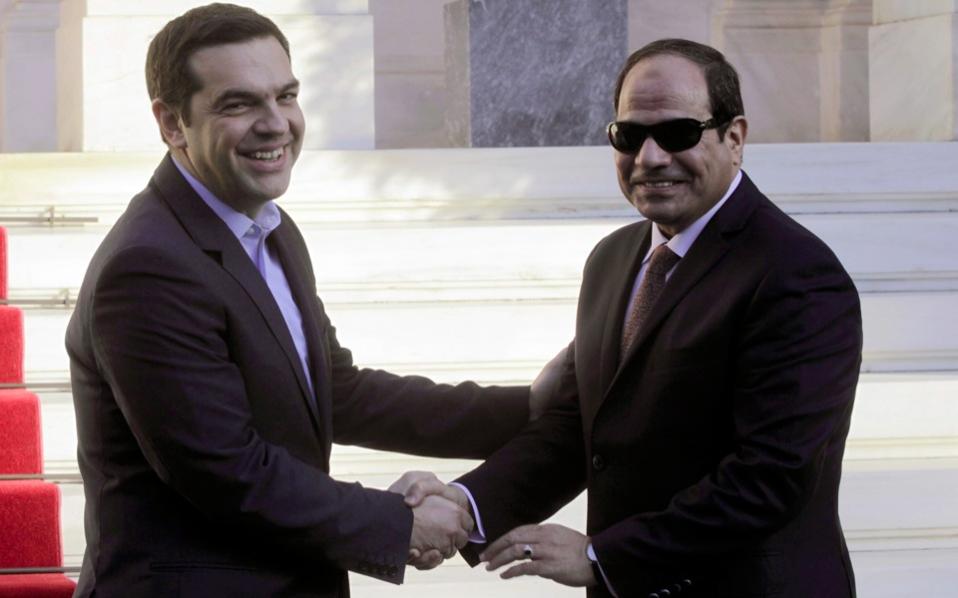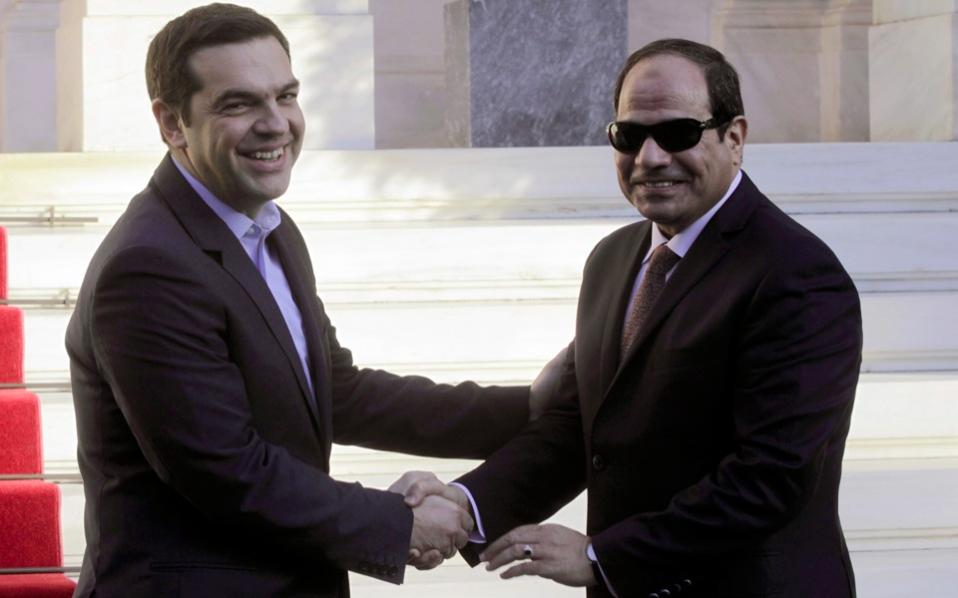 Egyptian President Abdel Fattah El Sisi and Greek Prime Minister Alexis Tsipras expressed their intentions to strengthen relations between their two countries in the coming period, saying closer ties could increase regional stability.
Speaking at a press conference in Athens following their meeting on Tuesday, Sisi said that Egyptian-Greek relations are prospering like never before and that the future holds further cooperation.
The Egyptian president also spoke of plans for Greece and Egypt to coordinate between the two countries' sea ports and the role of Greek companies in developing the Suez Canal area.
Tsipras hailed the completion of the 'New Suez Canal' project as an important step in boosting international trade traffic. He also praised Egypt's economic progress, particularly in terms of its investment climate, noting that Greece is looking to benefit from the country's favorable policies and opportunities.
"Your visit inaugurates a new period of closer cooperation between the two countries," the premier told Sisi.
Meanwhile, Sisi stressed on the importance of international action regarding the situation in Libya, particularly to halt the flow of weapons into Egypt's western neighbor.
"International mobilization is necessary to stop the trafficking of weapons and secure [Libya's] ground and sea borders," Sisi said, adding that Egypt has exerted significant effort into securing its border with Libya but that the support of Europe is necessary to achieve regional stability.
Earlier on Tuesday, Sisi met with his Greek counterpart Prokopis Pavlopoulos at the Greek presidential palace. The two discussed methods to increase Egypt and Greece's cooperation on regional issues, according to a statement from the Egyptian State Information Service.
Cyprus' President Nicos Anastasiades is due to join Sisi and Tsipras on Wednesday. The three are expected to center their discussions on cooperation in the energy and maritime transport sectors.
---
Subscribe to our newsletter
---