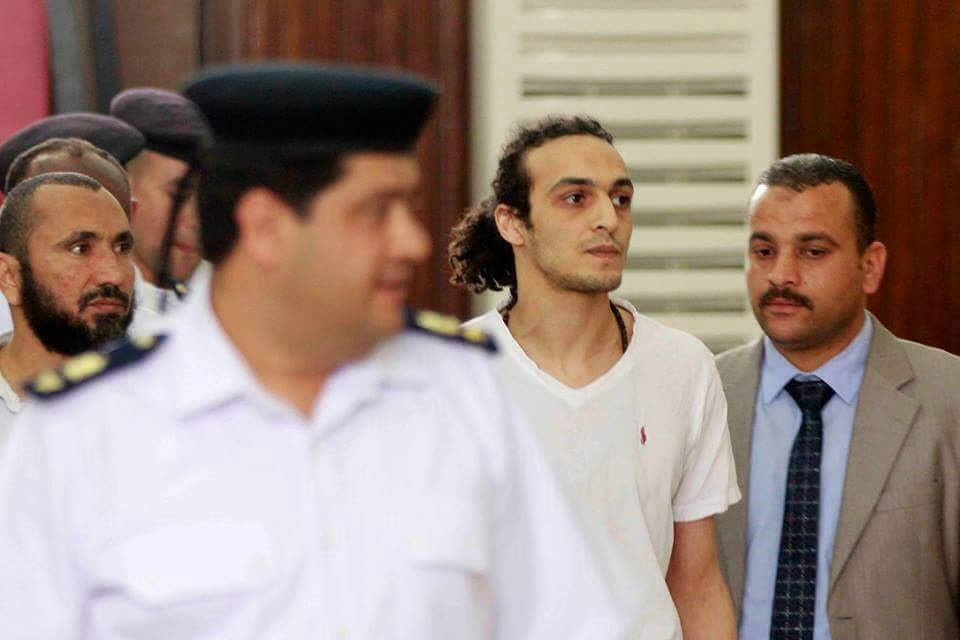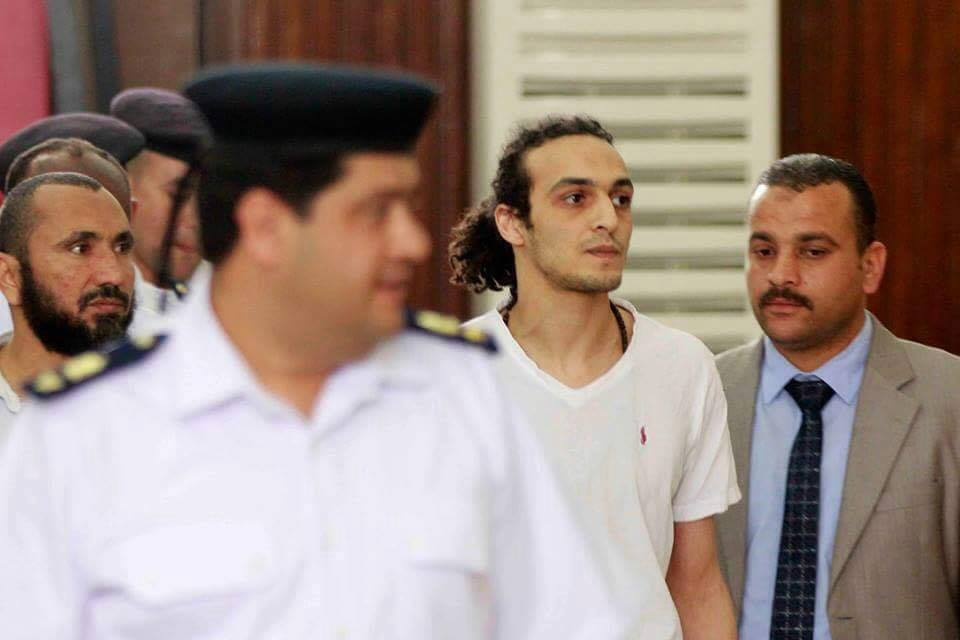 After more than two years of pre-trial detention, photojournalist Mahmoud Abu Zeid Shawkan stood in front of court on Saturday.
The trial, which involves around 740 defendants, was postponed to February 6 for  the "lack of ability to transport all" those accused to court.
Arrested on the day of the violent Rabaa sit-in dispersal – which saw the gathering of pro-Morsi supporting masses – Shawkan is accused of possessing weapons, attempted murder, illegal assembly and terrorizing citizens. Among the defendants in the case are Supreme Guide Mohamed Badie and other prominent Muslim Brotherhood figures, besides rounded-up passersby of the sit-in area.
"Mahmoud Abu Zeid is a prisoner of conscience who has spent more than two years -848 days- in pre-trial detention solely for peacefully exercising his right to freedom of expression," said Said Boumedouha, Deputy Middle East and North Africa Director at Amnesty International.
"This 28 year-old-man should be free, not languishing behind bars as his health deteriorates. His journalism is not a crime," Boumedouha added.
Suffering from Hepatitis C, his family appealed to the general prosecutor and organized demonstrations in front of the press syndicate to allow him medical treatment, but without success.
Amnesty, Committee to Protect Journalists (CPJ), and other international and national organizations have called for Shawkan's immediate release. "No one can give Shawkan back the more than 850 days of his life spent in jail," said CPJ.
In a letter from Shawkan early December, he wrote: "Keep shouting, journalism is not a crime."
---
Subscribe to our newsletter
---