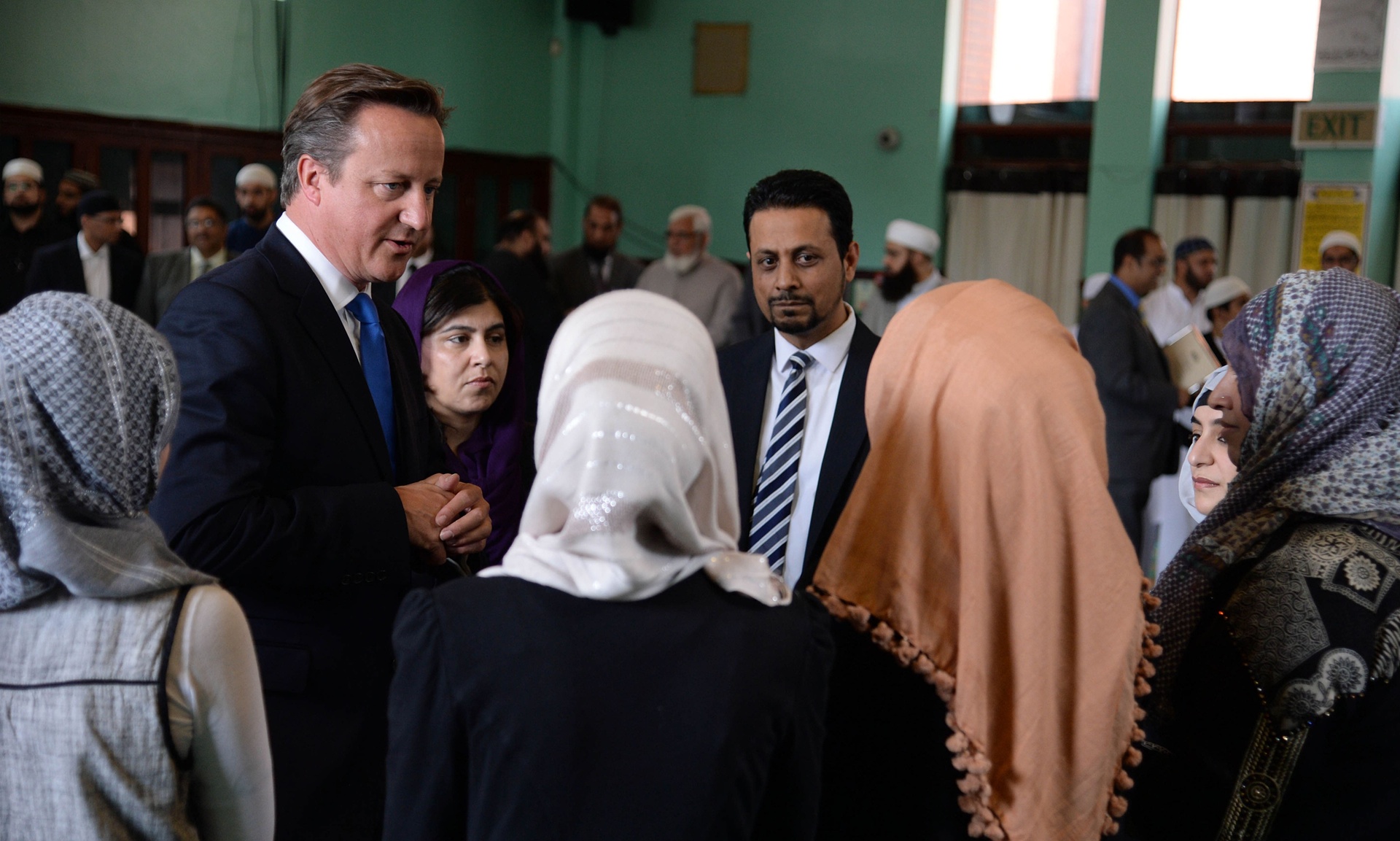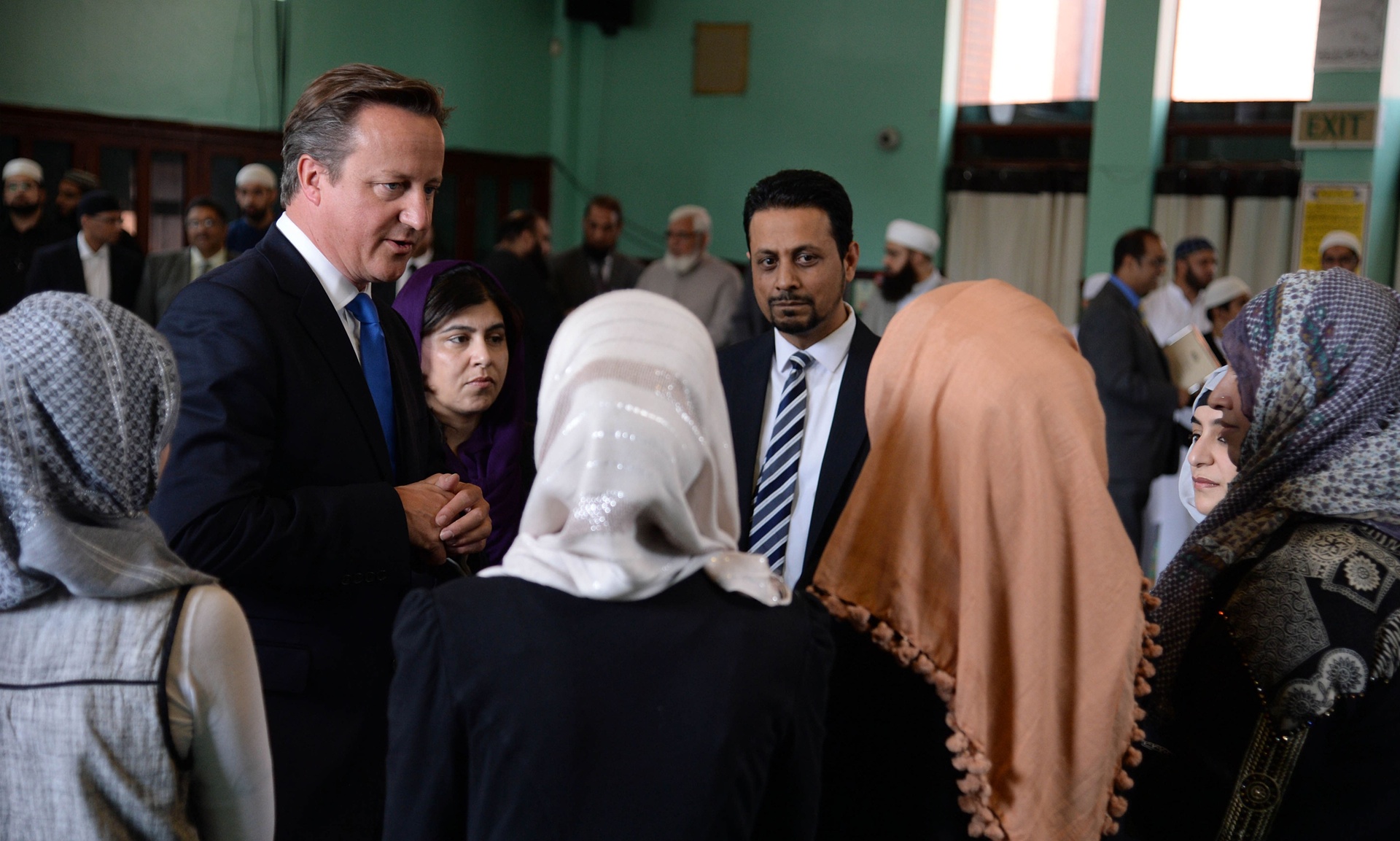 In controversial remarks, British Prime Minister David Cameron announced that Muslim women who fail to learn English to a high enough standard risk being deported from the United Kingdom.
"You can't guarantee you will be able to stay if you are not improving your language," said Cameron in statements to BBC Radio, warning that migrant Muslim spouses face deportation.
"People coming to our country, they have responsibilities too."
According to the British Prime Minister, immigration rules would now require Muslim women to undertake tests after two and a half years in the country to ensure their language skills were improving. Currently, immigration rules already require immigrants to sit English tests before being granted residency or coming to live in the country with their partners.
"After two and half years they should be improving their English and we will be testing them," added the Prime Minister.
"We will bring this in in October and it will apply to people who have come in on a spousal visa recently and they will be tested."
The comments came as Cameron announced the implementation of a £20m fund that would provide English classes. Cameron said there are 38,000 Muslim women who did not speak English and 190,000 with limited English skills.
During his interview with BBC Radio, Cameron stressed that poor English skills leave people more susceptible to the teachings and messages of terror groups like ISIS and Al-Qaeda.
Steve Bell on David Cameron's 'learn English' visa proposals – cartoon https://t.co/M33hIU5gN9 pic.twitter.com/uyPTMuFYvj

— The Guardian (@guardian) January 18, 2016
"I am not saying there is some sort of causal connection between not speaking English and becoming an extremist, of course not," said the Prime Minister.
"But if you are not able to speak English, not able to integrate, you may find therefore you have challenges understanding what your identity is and therefore you could be more susceptible to the extremist message."
Cameron's recent statements have been criticized by the opposition and by members in the community.
Shadow Home Secretary Andy Burnham called Cameron's approach "clumsy" and warned that it could result in higher extremism in the country.
Tim Farron, the Liberal Democrat leader, said the comments left Muslim women isolated, adding that he supports English lessons and classes for anyone regardless of religion and race.
Scathing condemnation from @zahraalawi who was in the Muslim women's meeting with @David_Cameron https://t.co/wSIJ4CBGTt (via @AhlulbaytTV)

— Mohammed Ansar (@MoAnsar) January 19, 2016
"Linking women in the Muslim community who struggle with the English language to homegrown extremism only serves to isolate the very people Cameron says he is trying to help," said Farron.
On social media, users were quick to criticize Cameron's stereotyping, with some warning that the new regulations would mean families risk being broken up if mothers are deported for not having adequate English skills.
It remains unclear to what extent this new rule will be enforced in regards to women of other religions and races.
---
Subscribe to our newsletter
---