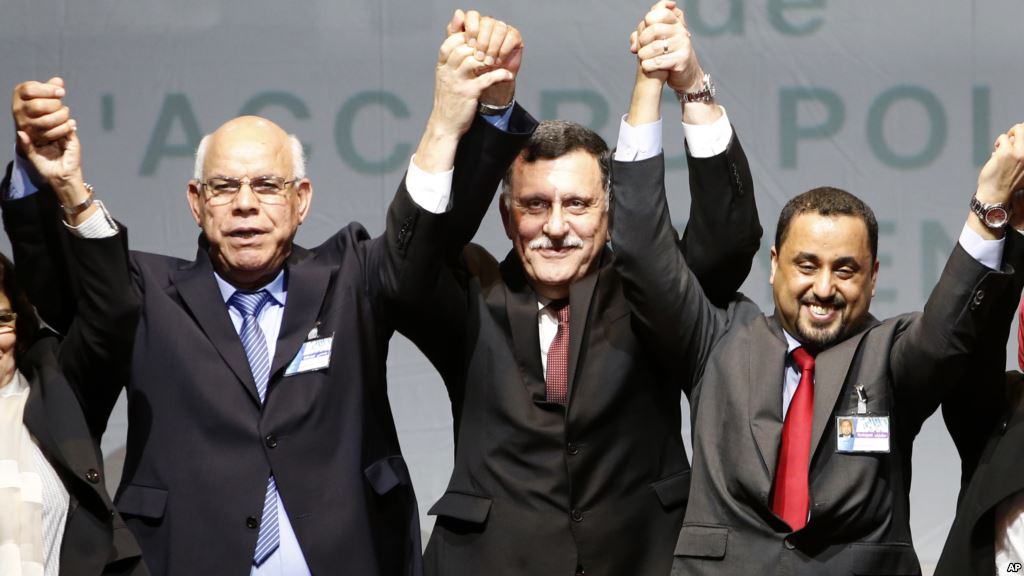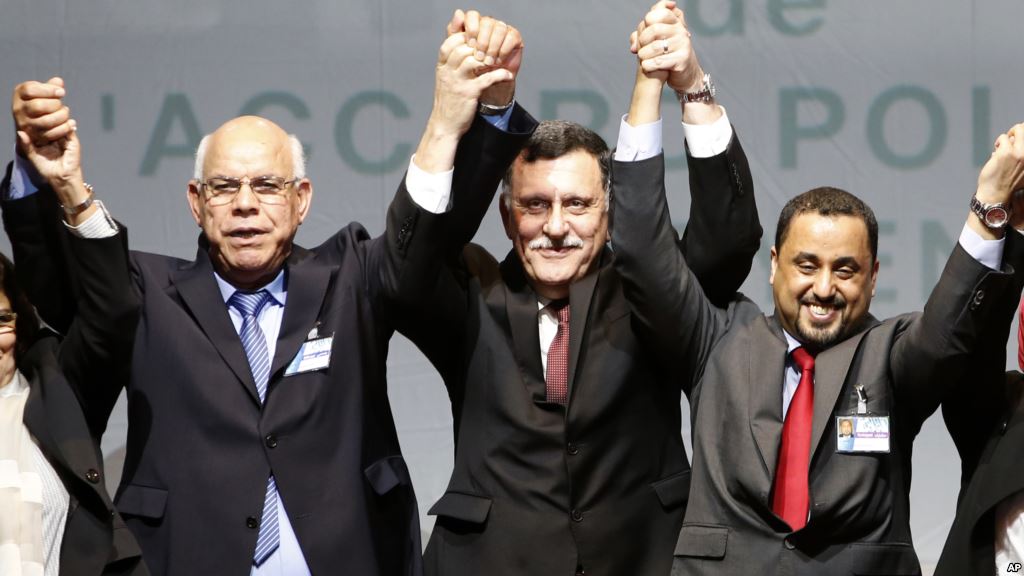 Libya's Presidential Council announced on Tuesday the formation of a national coalition government which aims at uniting the factions of the war-torn country under a UN-backed plan, Reuters reports.
The council had delayed the deadline for naming the government for 48 hours due to emerging disputes concerning the distribution of ministerial posts.
The document, naming 32 minsters including one female, was signed by only seven of the council's nine members.
Commenting on the 48-hour delay, the United Nations Support Mission (UNSMIL) stated that: "Libya is a critical juncture. Determination to start a new chapter must be accompanied by immediate steps to end political divisiveness and address the numerous security, humanitarian and economic challenges.
"The formation of a Government of National Accord (GNA) enjoying the support of the Libyans is but the first step."
Gravely affected by the aftermath of the Arab Spring and the fall of the late Libyan President Muammar Gaddafi in 2011, Libya has fallen into political uncertainty due to the absence of consolidated leadership. Since Libya's Tobruk -and Tripoli- based rival governments were formed in summer of 2014, Libya has become increasingly fractured.
An Islamist-dominated administration controls the de jure capital, Tripoli, while the internationally recognized government is based in the eastern town of Tobruk.
In addition, up to 2000 different militias all across the country are battling for control of territory and resources. The self-proclaimed Islamic State (IS) has set up shop in the coastal city of Sirte and threatens to expand to nearby oil sites in Sidra and Ras Lanuf.
Several members of Libya's rival parliaments are reportedly not backing the unity agreement and some say that the plan does not represent the wide range of the country's competing factions.
In its statement, UNSMIL called on all political rivals and security stakeholders to "hold Libya's national interests above all considerations.
"No effort must be spared nor any opportunity missed to utilize the window of opportunity that Libya has to halt any further expansion by terrorist groups represented in Daesh, Ansar al-Sharia and al-Qaida."
The agreement is not yet finalized as the House of Representatives in Tobruk and the General National Congress in Tripoli have yet to approve it.
---
Subscribe to our newsletter
---