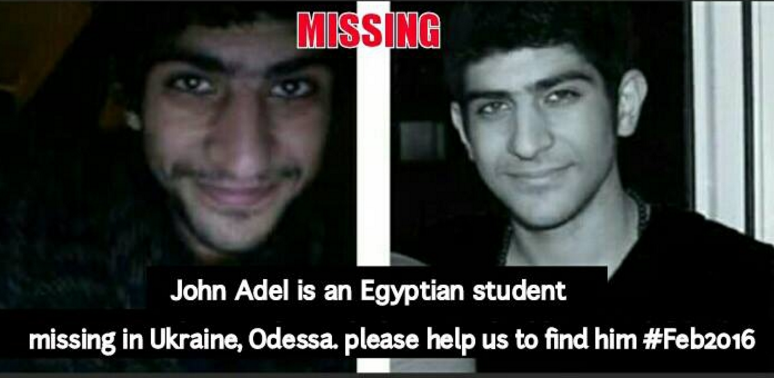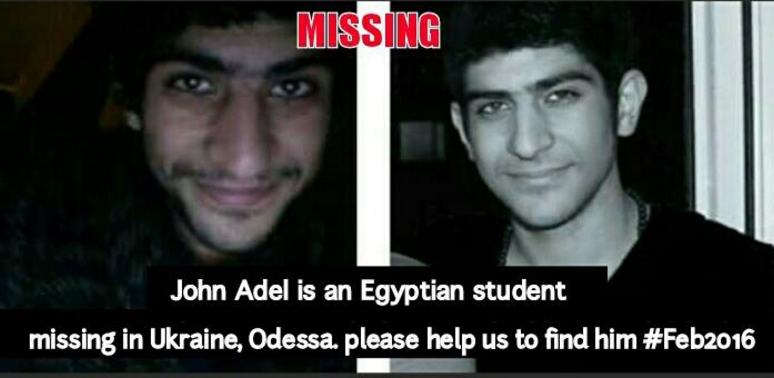 An Egyptian student has been reported missing in the southern Ukrainian city of Odessa after reportedly leaving his university's student housing last Saturday without his telephone.
According to a press release published in Ukraine on an Arabic news website, 21-year-old John Talaat Adel is in his third year of university studying television production.
The Egyptian embassy in Kiev confirmed to Egyptian Streets that Adel has indeed been missing for five days and that the embassy is in contact with the local police and has published notices in newspapers in efforts to locate the student.
Despite these efforts, the investigation has not turned up any leads on the student.
Thus far, however, there are no indications that Adel's case is politically motivated and there is speculation that he simply went out of town without notifying his friends.
---
Subscribe to our newsletter
---