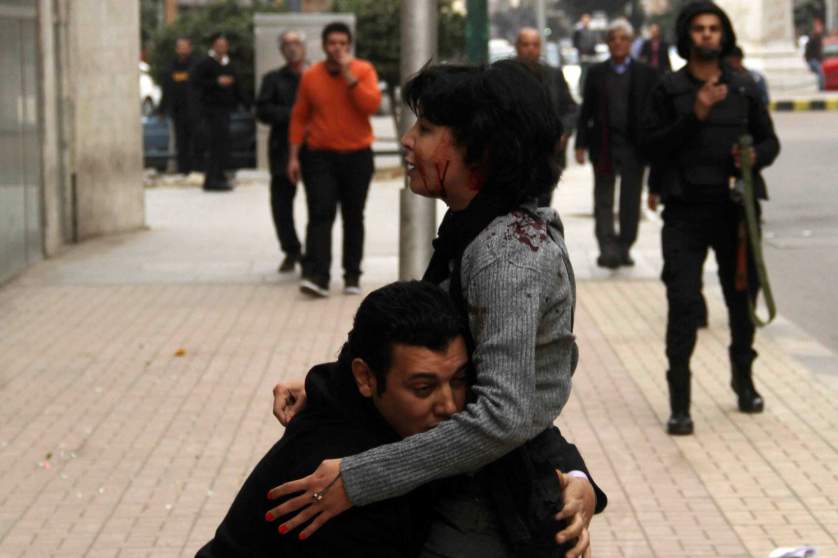 An Egyptian court has reversed the 15-year jail sentence handed down to a policeman accused of killing activist Shaimaa al-Sabbagh in January 2015.
The Appeals Court accepted the appeal of First Lieutenant Yaseen Hatem, who had been charged with killing the activist, and ordered a retrial, reported Al-Ahram.
Yaseen's defense lawyer, Farid Al-Deeb, had argued that the death occurred in "exceptional circumstances" and that if the policeman had intended to murder, then there would have been dozens of victims.
The defense lawyer also argued that the protesters did not have a permit to protest, and that the sudden demonstration 'confused' the policemen at the scene.
In June 2015, the 25-year-old policeman had been sentenced to 15 years in prison for taking action that resulted in the death of Al-Sabbagh. At the time, the verdict was considered 'rare' in a country where security personnel are often not held accountable for deaths during protests.
Al-Sabbagh, who was a member of the Socialist Popular Alliance Party, was killed while protesting in Downtown Cairo on January 24, one day ahead of the fourth anniversary of the January 2011 uprising.
The activist's killing sparked wide condemnation by several Egyptian political parties and received worldwide attention.
---
Subscribe to our newsletter
---