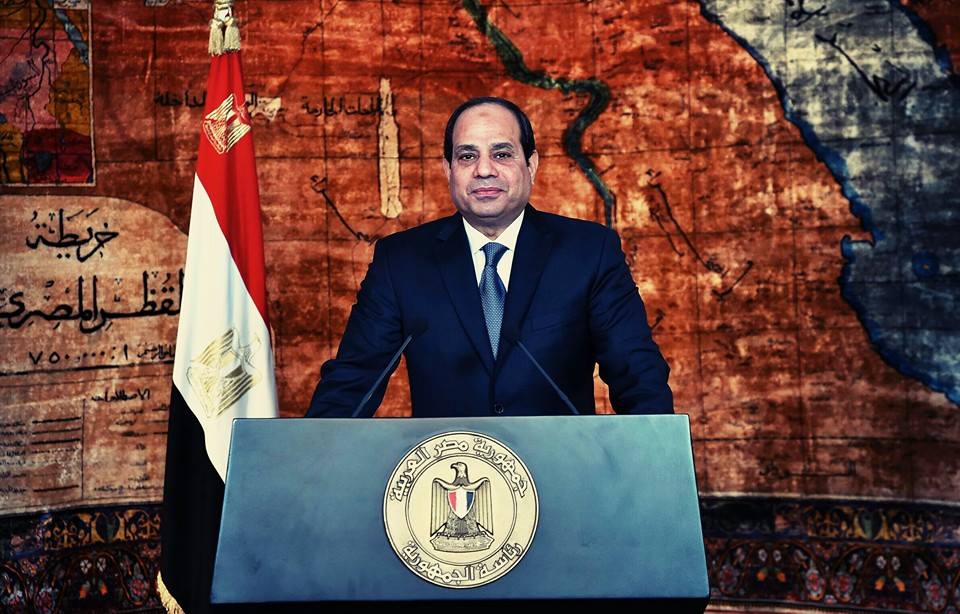 Egyptian President Abdel Fattah Al-Sisi met on Sunday with former U.S. Secretary of State Madeleine Albright and former National Security Advisor Stephen Hadley in Cairo.
The meeting, which took place at the Presidential Palace, was aimed at discussing Egyptian-U.S. relations and regional developments.
During the meeting, the President and the two U.S. officials discussed the Israeli-Palestinian conflict, terrorism in the region, and the situation in Libya, Syria and Yemen.
Albright, who was the first woman to become the United States Secretary of State in 1997, had previously joined former U.S. Secretary of State Henry Kissinger in meeting President Sisi in New York in September 2014.
Sisi's meeting with Albright and Hadley, who was the 21st U.S. Assistant to the President for National Security Affairs, comes as Egypt and the U.S. attempt to restore ties.
Earlier this week, American website The Intercept reported that President Obama is proposing the removal of human rights conditions on foreign aid to Egypt. Under the current law, 15 percent of aid to Egypt is subject to being withheld based on human rights conditions, reported The Intercept.
Meanwhile, at a press conference four days ago, the U.S. Secretary of State John Kerry reiterated the  "very important" strategic relationship between Cairo and Washington D.C., adding that Egypt is "a leader of the Arab world in no uncertain terms".
Egyptian-U.S. ties have been strained since the January 25 revolution in 2011, and worsened after the ouster of former President Mohammed Morsi. However, the recent return of military aid and efforts to boost bilateral ties have seen a warming of ties despite some caution on Egypt's behalf.
---
Subscribe to our newsletter
---