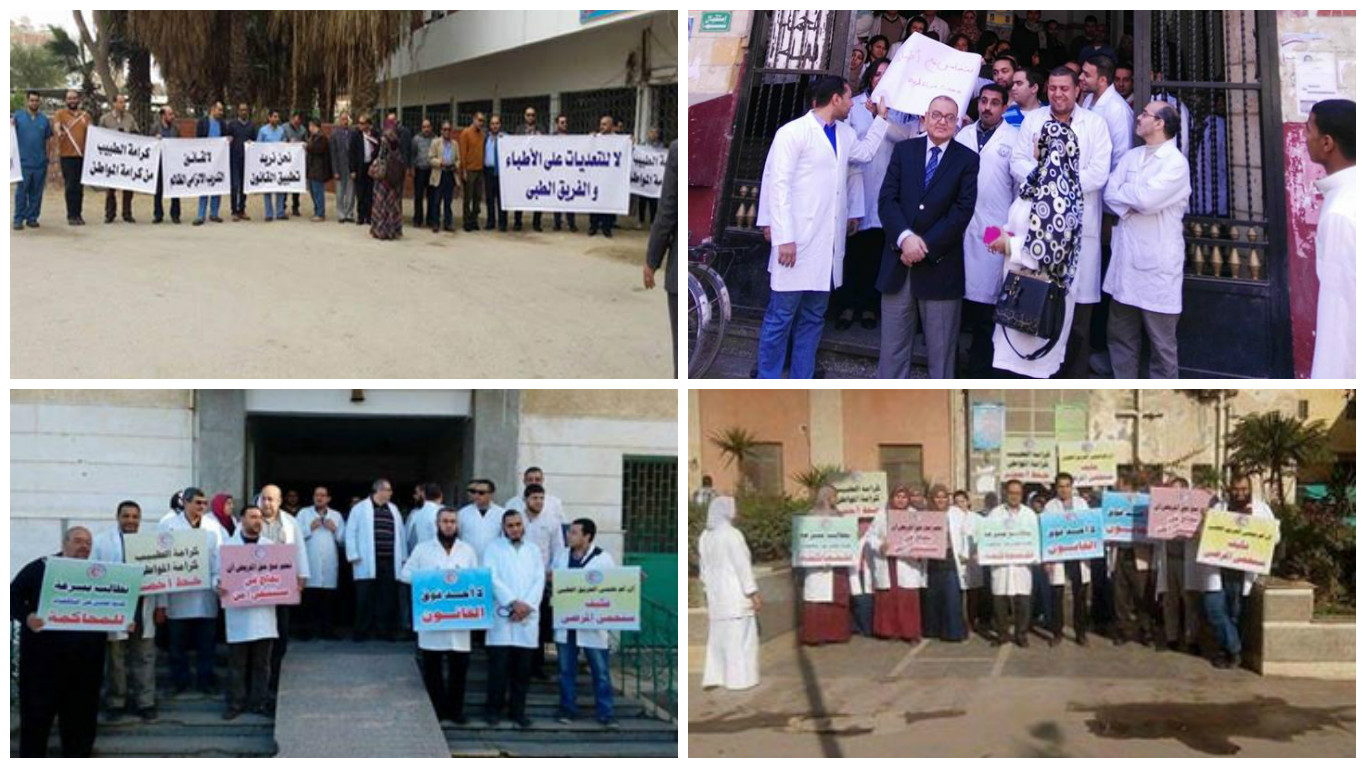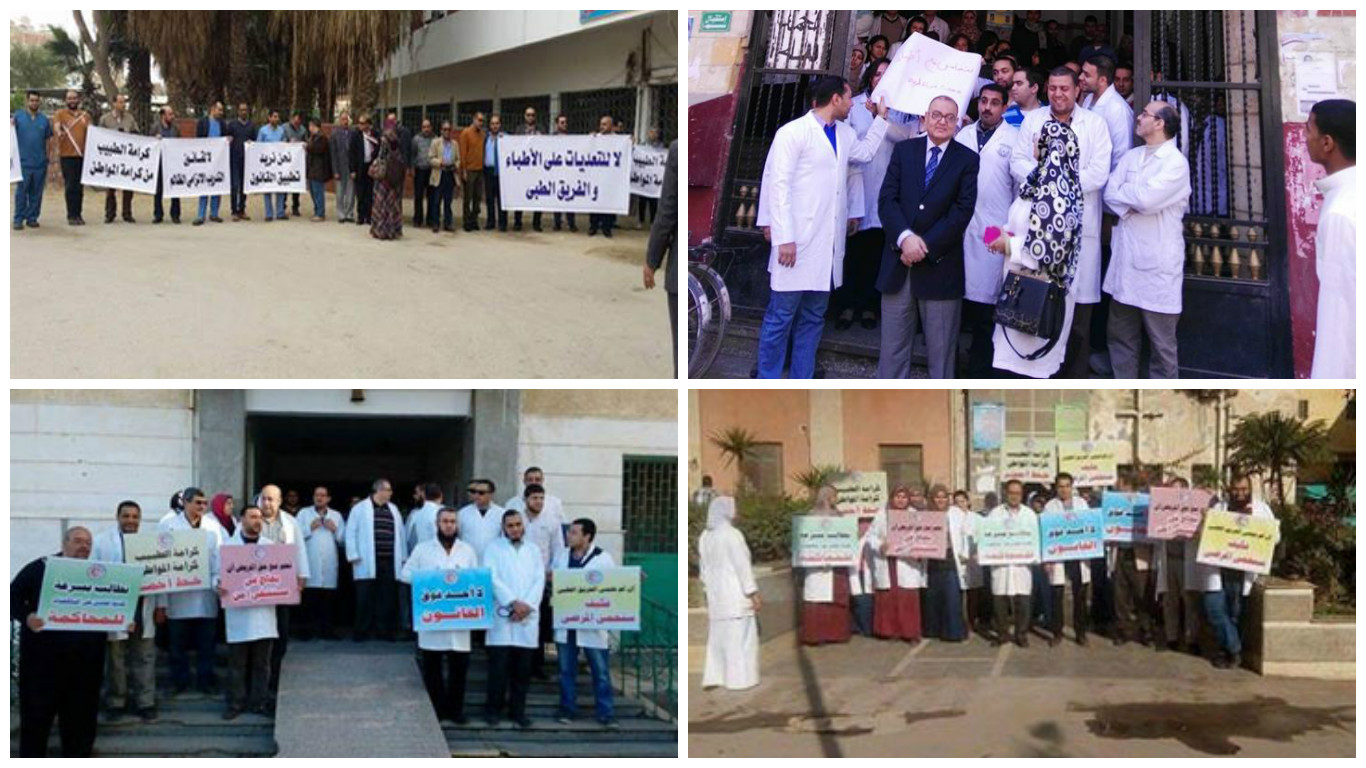 Doctors have staged demonstrations across Egypt to call for the trial of policemen who attacked doctors at the Matareya Teaching Hospital earlier this month and express their solidarity with the attacked doctors.
According to local media, the demonstrations were staged in several governorates, including Beheira, Beni Suef, Ismailiya, Assiut, Alexandria, Suez, Damanhour and the Red Sea. However, privately owned Al Shorouk reported that there have been no demonstrations in Al-Wadi Al-Gedid in southern Egypt.
While the demonstrations were of varying sizes, Al Shorouk and state owned Al Ahram have reported that some of the "symbolic" stands were short-lived and that doctors went back to work shortly after being photographed and interviewed.
Head of the Kafr El Sheikh Medical Association Dr. Amr Abu Samra told Al Ahram that doctors around the governorate participated in the silent protests for half an hour based on the decisions of the general assembly held in Cairo two weeks ago. Abu Samra also said that the purpose of the stand is to send a message of dissatisfaction that the doctors' demands have not been met and that doctors are not going on strike in order to avoid harming citizens.
The syndicate had notified the Ministry of Interior of the planned demonstrations on Tuesday and requested that the ministry carry out the "necessary procedures" to ensure the doctors' safety.
The demonstrations are the first of several "escalatory measures" decided upon during an emergency general assembly of the Doctors' Syndicate in Cairo two weeks ago following the assault of two physicians, eight nurses and one security administrator at the Matareya Teaching Hospital.
Nine policemen attacked doctors Mohamed Abdelaziz and Ahmed El Sayed for refusing to falsify a policeman's medical report. The policemen were held on charges for violence but later were released on bail, sparking widespread outrage.
Thus far, the syndicates for Egyptian lawyers, pharmacists, actors and engineers have each expressed their solidarity with the Doctors' Syndicate and their demands.
---
Subscribe to our newsletter
---