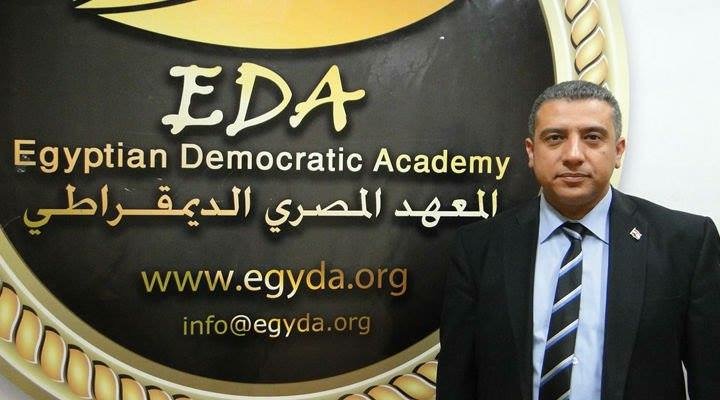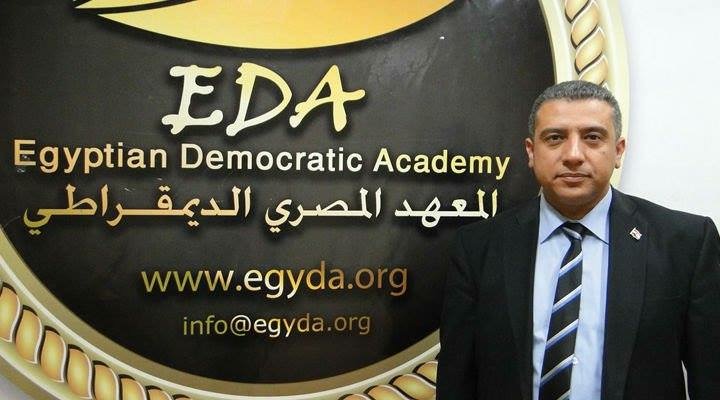 The CEO of the nongovernmental organization Egyptian Democratic Academy, Hossam El-Din Ali, was stopped at Cairo International Airport on Saturday and barred from travelling to the United States, where he was set to represent Egypt at an international conference on ways to fight corruption.
"For the second time," Ali said in a written statement published on his Facebook page, "the regime has imposed a travel ban on me. I was invited by the US State Department to attend an international conference to combat corruption through legislations, but authorities informed me that I am subjected to a travel ban."
In a comment to Egyptian Streets, Ali said that the travel ban imposed on him "is in line with [the government's] accusations of treason against civil society for the purpose of subduing it and making it bear the burden of the government's failure to develop society as well as subverting civil society's role in raising awareness of human rights and democracy."
According to his Facebook statement, Ali is banned from travelling for 16 months over issues related to his organization receiving funding from abroad.
Hossam had discovered that a travel ban was imposed on him for the first time when he was travelling to Athens on February 4. 
Describing the freedom of movement and travel as a "constitutional right," he went on to say that "nowadays we see continued violations and I am still looking for a judge to complete investigations after months of violations of the right to mobility."
Numerous representatives of Egyptian civil society groups, human rights defenders and activists have recently been banned from travelling outside Egypt. Earlier this month, prominent human rights lawyer at the Arabic Network for Human Rights Information Gamal Eid discovered he was barred from travel when he was about to board a flight at Cairo International Airport. Two weeks ago, renowned journalist and activist Hossam Bahgat was prevented from travelling to Jordan, where he was due to attend a United Nations meeting.
"It seems the travel bans issued against many human rights defenders recently constitute an attempt to turn Egypt's borders into a mass prison cell," Ali's Facebook post read. "The frequency with which travel bans occur follows an ongoing series of restrictions on activists for more than a year."
Earlier this month, 21 prominent Egyptian civil society organizations issued a joint statement condemning what they described as "arbitrary travel bans" imposed on representatives of Egyptian society. "The repeated travel bans issued just days apart are yet another link in the series of harassments targeting activists for more than a year now," the statement read. The signatories of the statement included the Cairo Institute for Human Rights Studies, the Arab Network for Human Rights Information, and The Egyptian Initiative for Personal Rights.
---
Subscribe to our newsletter
---