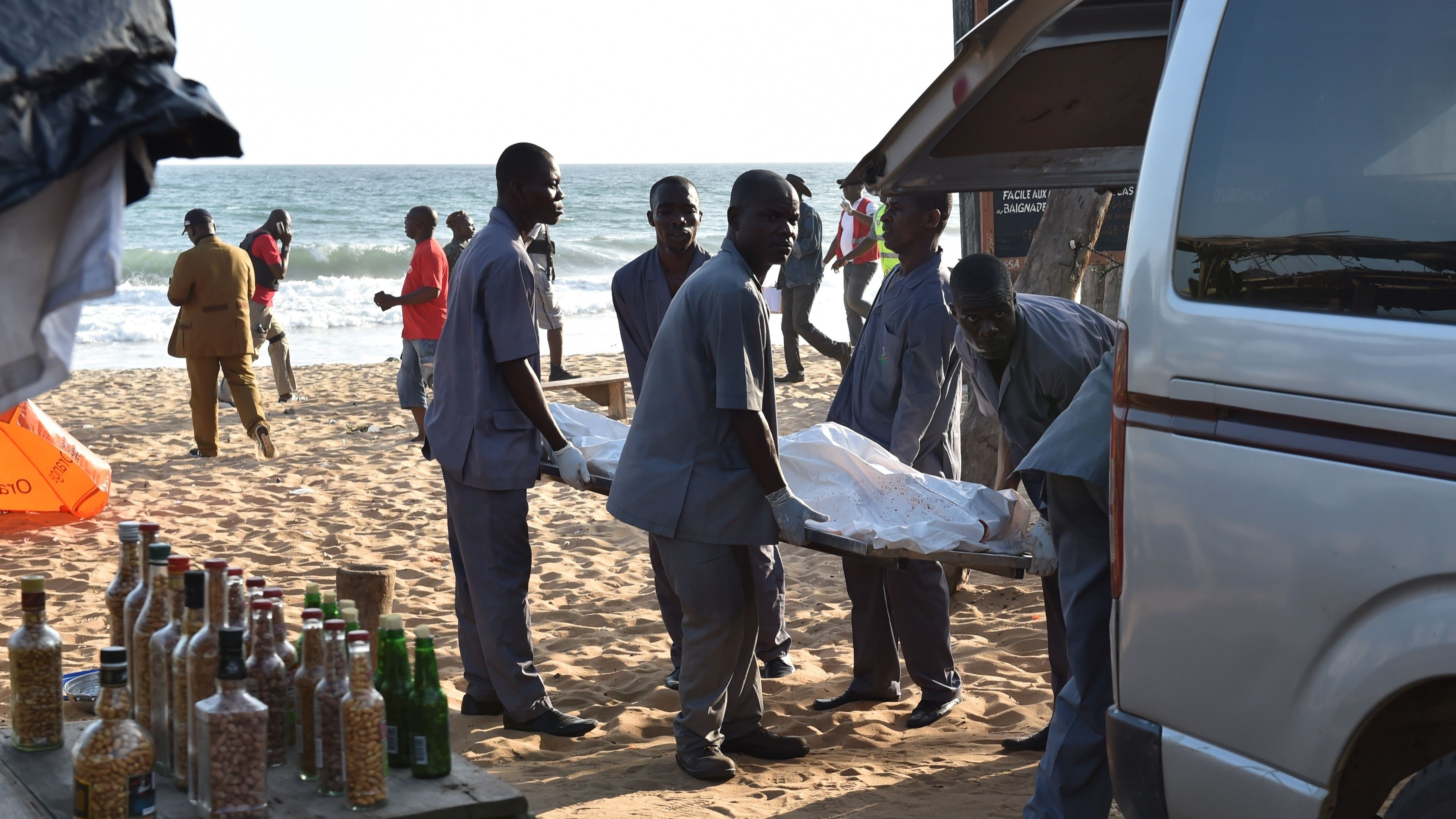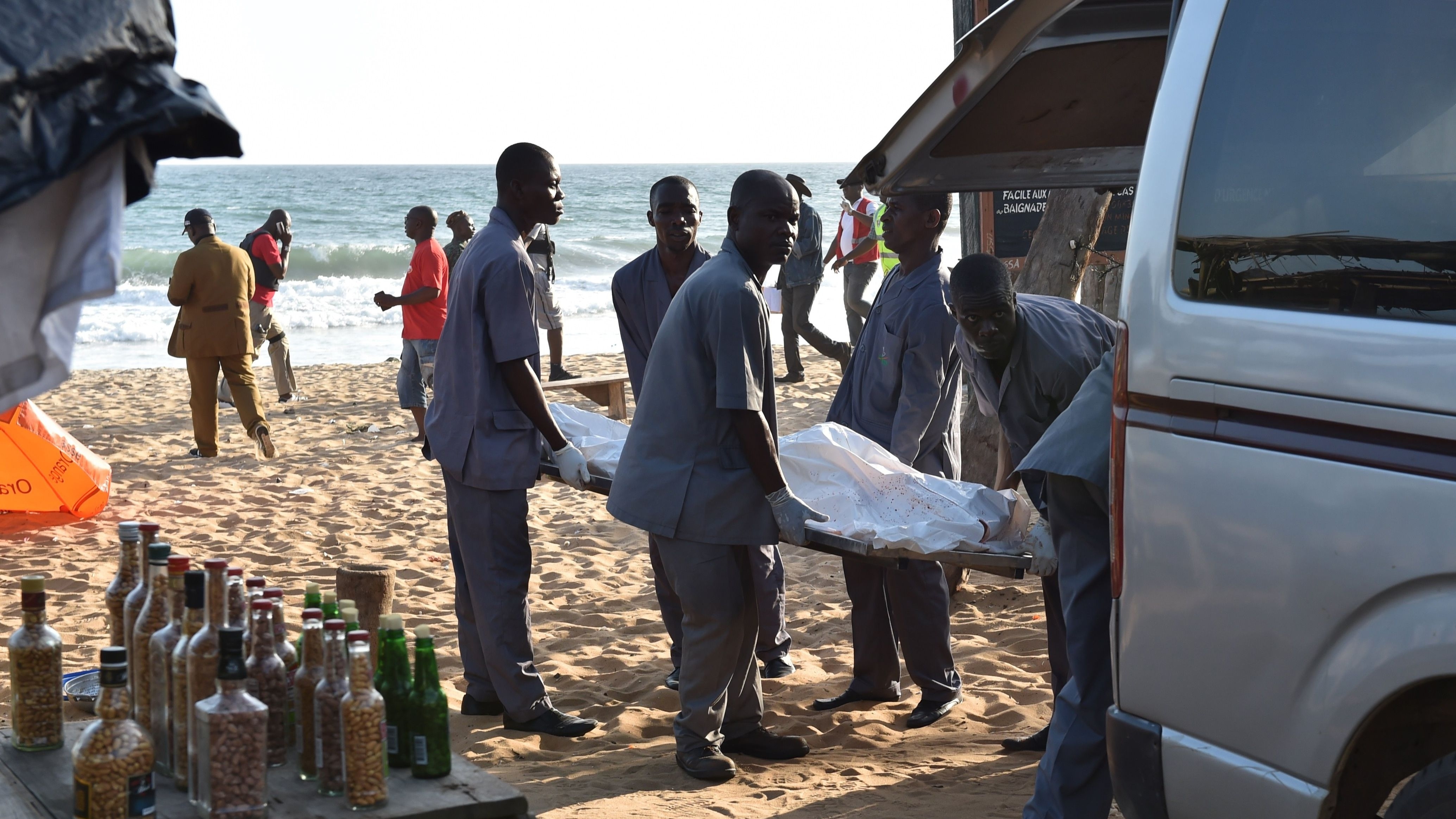 At least 16 people have been killed and others wounded after Al-Qaeda-linked gunmen stormed a beach resort in Grand Bassam, Ivory Coast.
The militants, who Al-Qaeda said belonged to it, attacked the hotel, popular with tourists and locals, wearing armor and carrying automatic rifles and grenades.
At least four foreigners, including a French and a German national, were killed in the attack. Two of the 16 killed were soldiers, according to the Ministry of Interior.
The Ministry of Interior said that the gunmen were killed by security forces.
The attack by Al-Qaeda in the Islamic Maghreb comes after other recent attacks by the group in Africa, including deadly attacks in Mali and Burkina Faso.
---
Subscribe to our newsletter
---