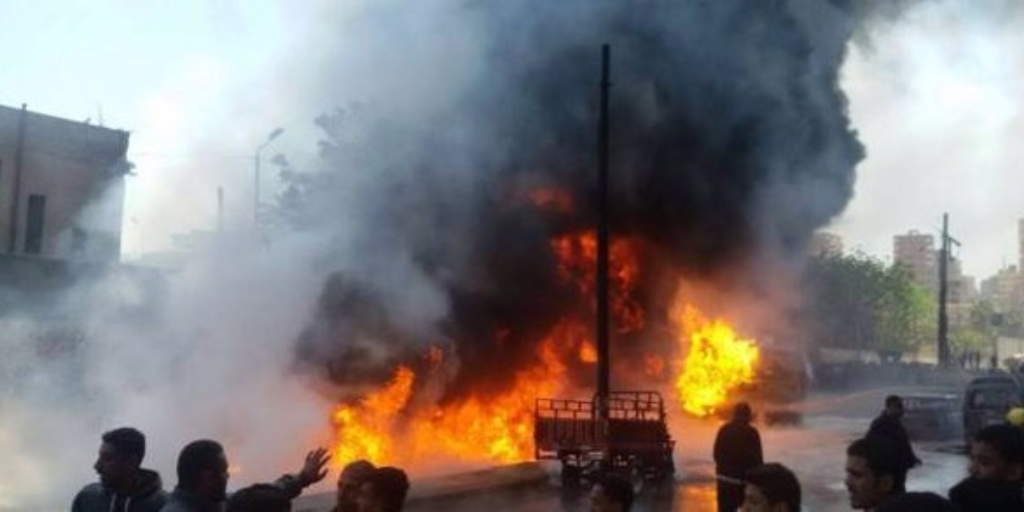 A massive fire broke out on Alexandria's El Kabbari Street on Sunday after a truck loaded with 30 tons of fuel turned over.
The director of the Civil Protection Department at Alexandria's Security Directorate, Amr Gaballah, told state-owned Ahram newspaper that as many as ten fire trucks were deployed to control the fire.
A video of the incident posted on social media shows fuel coming out of the overturned truck while Civil Protection workers gather at the scene and bystanders look on. All of a sudden, the fuel catches fire and the flames reach high up in the air and spread to nearby vehicles.
According to a statement published yesterday by the deputy Health Minister Magdi Hegazy, ten people were injured, two of them being in critical condition. It remains unclear whether these numbers and the health condition of the persons with serious injuries have changed.
---
Subscribe to our newsletter
---