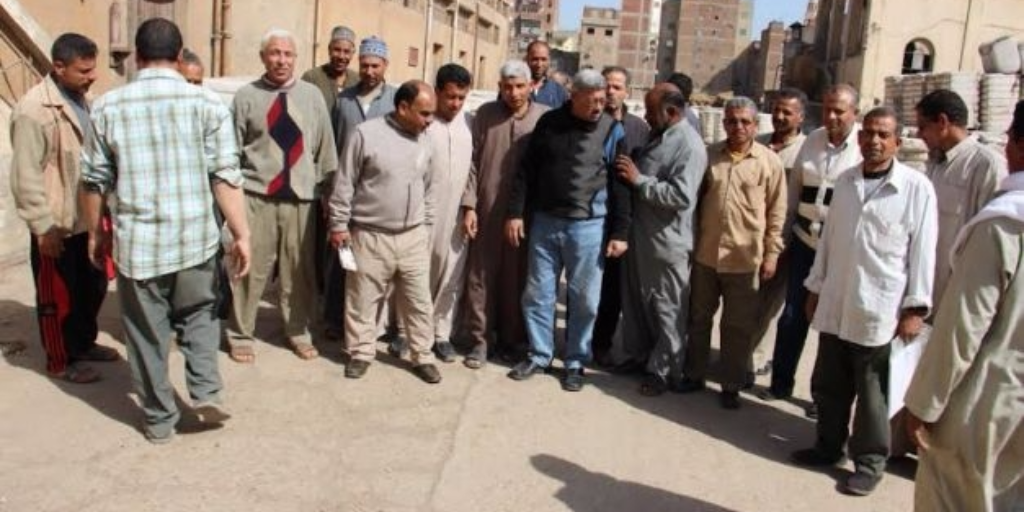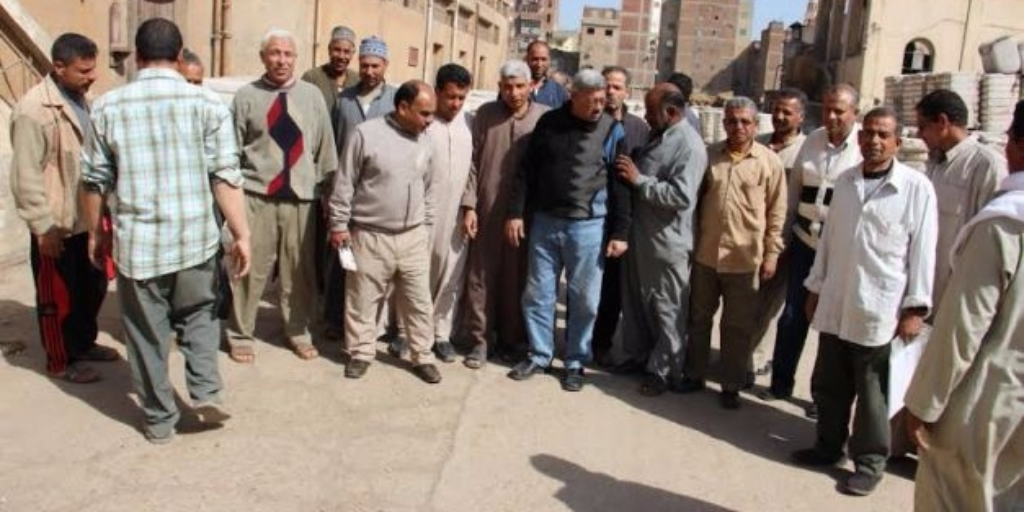 Textile workers at the Nile Cotton Ginning Company (NCGC) in Mahalla al-Kobra, located in the Nile Delta, went on strike Sunday demanding the payment of overdue salaries.
The protesting workers, who shut down the company headquarters, claimed that the head of the company's board of directors Abdel Moneim El Sarfi arbitrarily decided to cancel their salary bonuses and only pay their basic wage of EGP 400.
Speaking to privately owned Masr al-Arabiya, one of the workers said he is not able to provide for his family with the wage he receives and called on president Abdel Fattah Al-Sisi to intervene to solve the crisis.
He further stated that the workers at the cotton ginning company have not been paid for three months and prior to that their wages had been sharply reduced.
The workers pledge to continue striking until their demands are met.
The NCGC has a long history of strikes and workers protests. Since the state-owned company was privatized in 1997 by its listing on the stock exchange, thousands of workers have been sacked and wages have been cut, prompting employees to protest for the re-nationalization of the company. Before the sale, the company, which was originally nationalized in the 1960s under president Gamal Abdel Nasser, employed around 5000 workers, who at the time received shares of the company's profits.
In 2013, the Supreme Administrative Court upheld a December 2011 decision to nullify NCGC's privatization, deeming the original 1997 sale illegal. However, the court ruling has yet to be implemented, which company workers have called for during their protests and strikes.
On 30 March, workers staged a sit-in in front of the presidential palace in Cairo demanding that the ownership of the company be returned to the state. After receiving threats to cancel the sit-in from state security personnel, security forces broke up the picket. The workers have also staged sit-ins in front of the parliament and the Holding Company for Construction and Development, which assumed ownership of NCGC after the 2013 court ruling. The holding firm, however, later filed a lawsuit to cancel the verdict, which is why the workers are upset with the company.
---
Subscribe to our newsletter
---