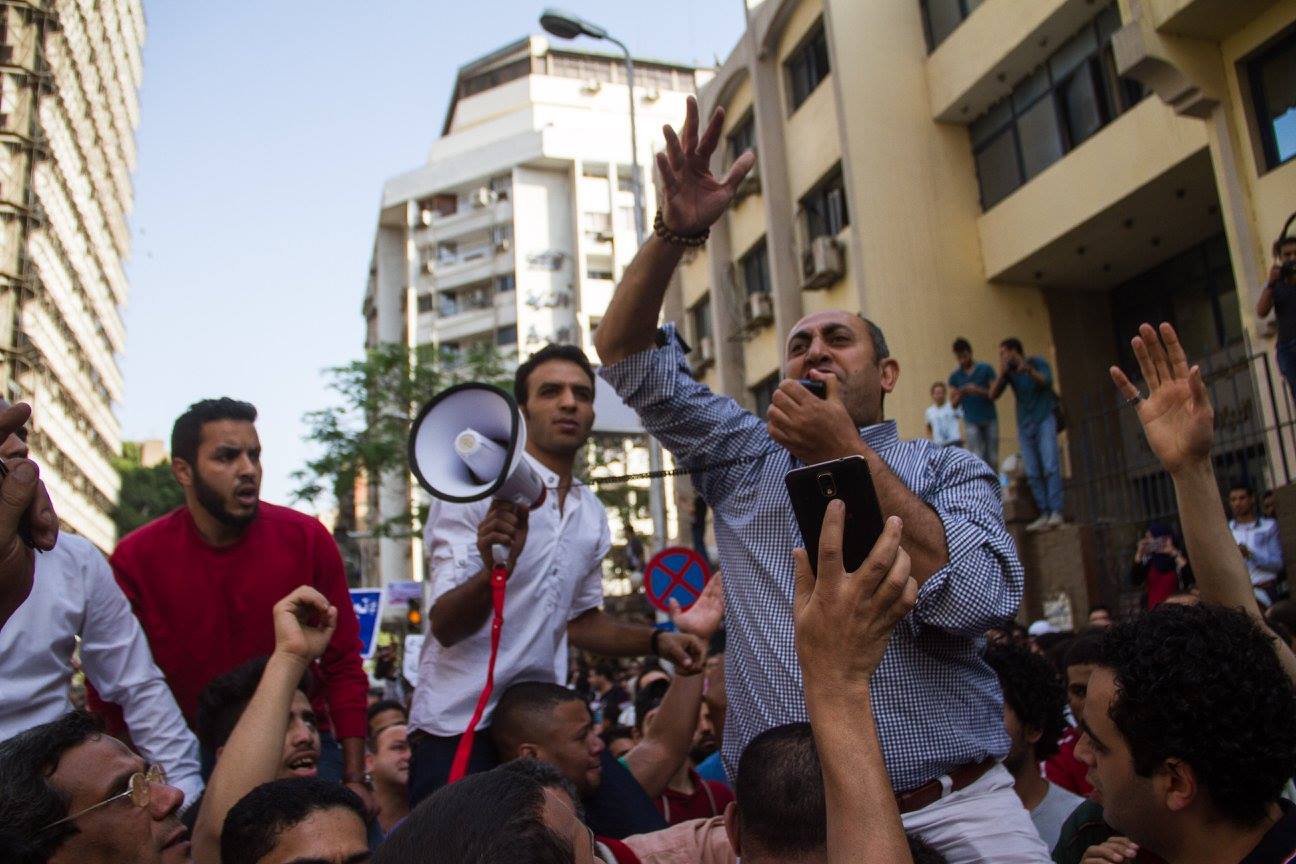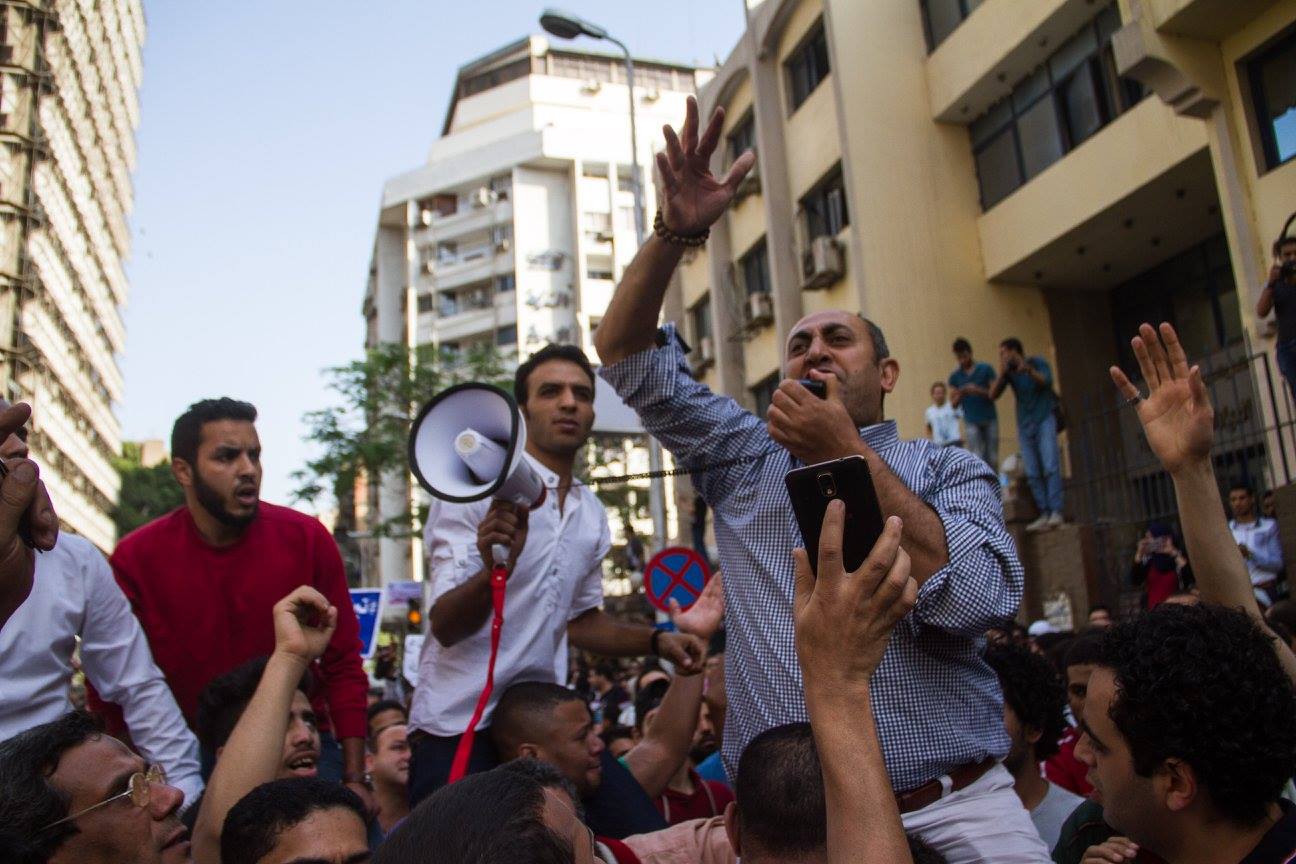 Prosecutors have opened criminal investigations against 26 people who were arrested, then ordered to be released, during Friday's protests against the Egyptian government's decision to cede the Red Sea islands of Tiran and Sanafir to Saudi Arabia, reports state-owned Ahram Online.
The lawyer of the arrested demonstrators, Mokhtar Mounir, told Mada Masr that Qasr al-Nil police station refused to implement their release order, after which the prosecution changed its decision to release them and instead opened up criminal investigations.
The charges include "protesting without a license" and "possession of fireworks."
While Ahram Online has reported 26 individuals are under investigation, Mada Masr placed the number at 25.
Over 100 people were arrested across nine governorates as demonstrators gathered across the country on Friday to protest Egypt's decision to declare the islands of Tiran and Sanafir as Saudi Arabian.
The hundreds of people who gathered in front of the Press Syndicate in Cairo and in other parts of Egypt chanted "down with the regime" and "leave" while security forces blockaded the demonstration in an attempt to stop more protestors from joining.
Around 94 of the demonstrators were released from Qasr al-Nil Police Station, 29 from Abdeen, and 10 from Dokki, Mounir said.
The April 6 Youth Movement, which played a central role in the mobilization of the 2011 uprising, had called for protests in front of the Journalists Syndicate on its Facebook page.
"Let today be a new beginning. More important than slogans, parties [and] political shouting, is that we go down today and say I am here. I am still here and I have an opinion, a voice and worth. The January revolution still lives and its legacy is still within us, despite everything that has happened," the post read.
The Interior Ministry has yet to release the official numbers of those arrested during Friday's protests but issued a statement the day before warning people from joining the protests.
Despite the crackdown by security forces, protesters have vowed to gather for another demonstration on April 25, which marks Sinai Liberation Day and is a national holiday in Egypt.
---
Subscribe to our newsletter
---