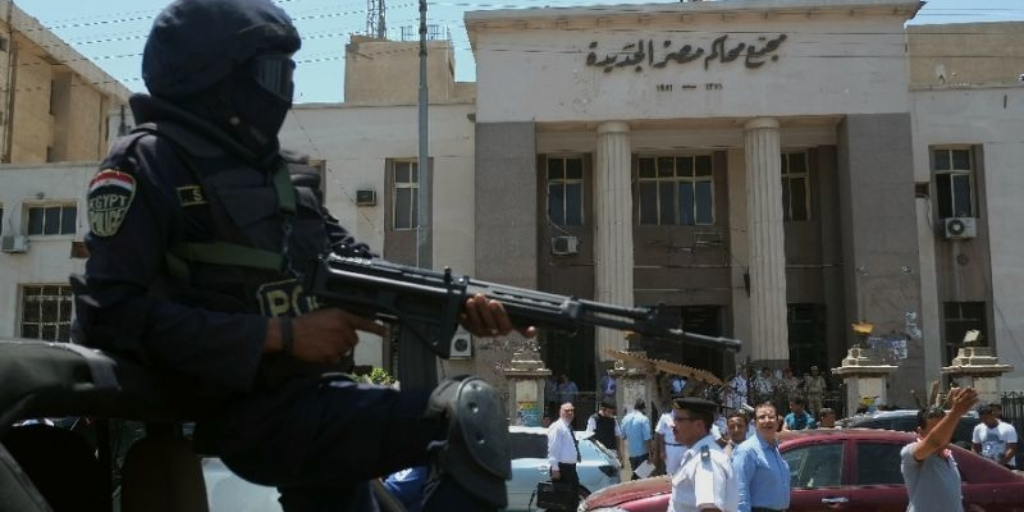 International watchdog Amnesty International called on the European Union and its member states to impose an arms embargo on Egypt and halt the transfer of security and policing equipment that can be used for committing human rights violations.
In a statement released Wednesday, the organization said that "the types of arms used to commit or facilitate serious violations of human rights" should be banned for transfer to Egypt.
If such an embargo fails to be implemented, it would risk breaching the EU's Common Position on arms exports, as well as the human rights provisions of the global Arms Trade Treaty, the statement read.
Further, Amnesty called on the EU to impose a "presumption of denial" policy on arms transfers intended for use by the Egyptian army and air force. Such a policy would mean that weapons exports would be unauthorized unless a thorough human rights risk assessment is carried out demonstrating the lawful use of such equipment.
"The EU should immediately impose an embargo on all transfers of the types of arms and equipment being used by Egypt to commit serious human rights violations. The EU and its members must stop rewarding bad behaviour by Egypt's police and military with a bonanza of arms supplies," said Brian Wood, Head of Arms Control and Human Rights at Amnesty International.
The statement pointed to the ongoing wave of human rights violations carried out by Egyptian authorities and the absence of accountability for the perpetrators.
"Internal repression by the security forces remains rife and there has been virtually no accountability. Excessive use of force, mass arbitrary arrests, torture and enforced disappearances having become a part of the security forces' modus operandi," said Magdalena Mughrabi, interim Deputy Middle East and North Africa Programme Director at Amnesty International.
"Almost three years on from the mass killings that led the EU to call on its member states to halt arms transfers to Egypt, the human rights situation has actually deteriorated."
She went on to say that "EU states transferring arms and policing equipment to Egyptian forces carrying out enforced disappearances, torture and arbitrary arrests on a mass scale are acting recklessly and are risking complicity in these serious violations."
EU member states who have been supplying Egypt with arms since 2013 are Bulgaria, Cyprus, Czech Republic, France, Germany, Hungary, Italy, Poland, Romania, Slovakia, Spain and the United Kingdom, according to Amnesty.
In addition, Privacy International, a UK-based human rights-promoting charity, has documented the transfer by several EU countries, including the UK, Italy and Germany, of advanced equipment intended for use by Egyptian state surveillance agencies.
Amnesty stressed that the continuing arms transfers by EU member states to Egypt is driving repression in the country.
"Supplying arms that are likely to fuel such internal repression in Egypt is contrary to the Arms Trade Treaty, to which all EU states are party, and flouts the EU's Common Position on arms exports," said Brian Wood.
Amnesty has, in numerous reports, documented breaches of human rights in Egypt and called on authorities to halt repression against Egyptian citizens carried out by police, army and security and intelligence agencies.
---
Subscribe to our newsletter
---