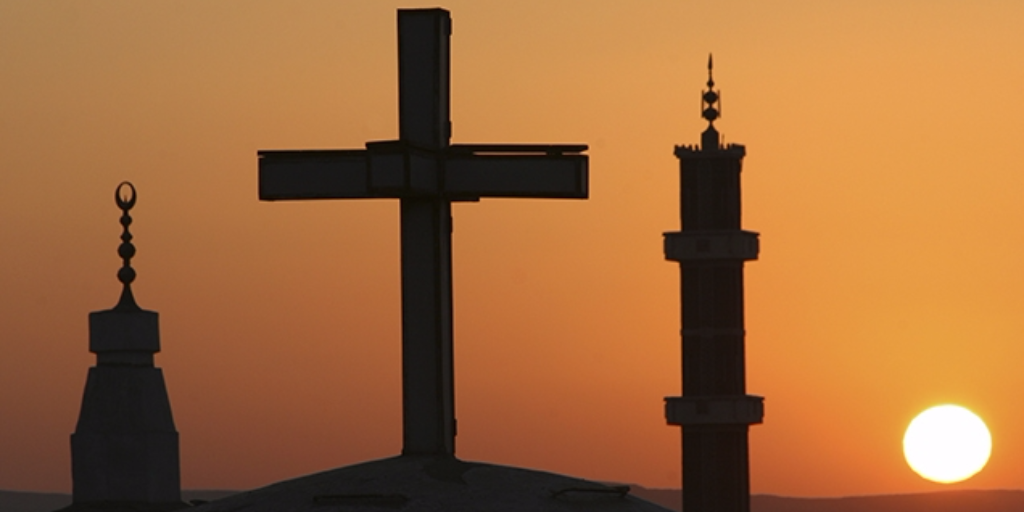 A Christian priest said on Sunday that the family of another priest were subjected to attacks in Egypt's Minya province, with one of their Christian neighbors stabbed to death.
Coptic Orthodox Christians make up about 10 percent of Egypt's population and are the Middle East's largest Christian community.
Bishop Makarios, the top Coptic Orthodox Christian cleric in the southern Egyptian province, told Aswat Masriya that a member of the Christian family was injured after he was stabbed in the face.
An eyewitness, who preferred to remain anonymous, told Aswat Masriya that a quarrel erupted outside the house of Metaos Najib Hanna, a priest in the province's Tahna al-Jabal village, "after two Muslim youth insulted the priest's [7-year-old] son while he was playing outside the house."
The eyewitness added that when the child's grandfather objected, the two Muslim youth started to attack him, as well as his Christian neighbors who expressed their support for him, which resulted in the death of a 27-year-old Christian neighbor of the priest.
The priest's father and his son-in-law, in addition to a female Christian neighbor, were injured, the eyewitness added.
In May, 300 people attacked and burnt down the houses of Christian residents in another village, Karam, in the same province of Minya, and an old Christian woman was stripped naked and paraded through the village's streets over a rumor that her son had an affair with a Muslim woman.
The Egyptian Initiative for Personal Initiative (EIPR) released a statement on Monday expressing "deep disturbance" over the recent spike in sectarian violence in Minya.
The statement also called on state authorities to ensure the correct implementation of the law in relation to these cases.
Content from Aswat Masriya, editing by Egyptian Streets