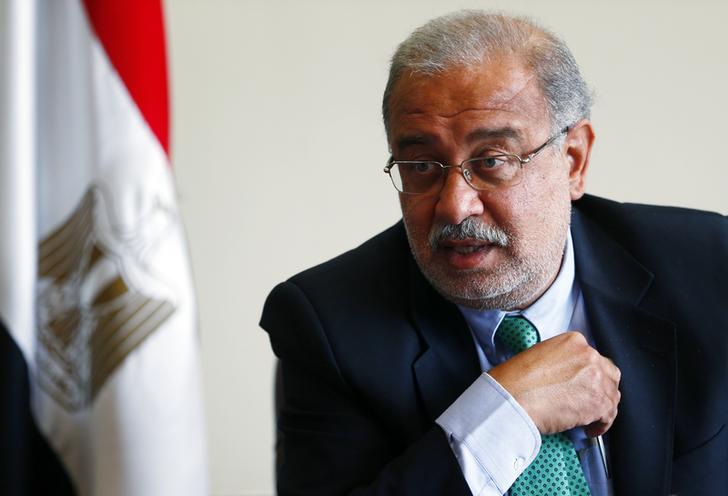 The Arab world must unite to stand against the challenges facing the region, Egyptian Prime Minister Sherif Ismail said at the opening session of the Arab League Summit in Mauritania on Monday.
"The current circumstances require unity between Arab countries in order to maintain the coherence of our societies," Ismail said.
Reading the speech on behalf of Egypt's President Sisi, Ismail said that the boosting of Arab ties and integration is essential to face crises in the region, including the ongoing wars in Syria and Libya. The Egyptian president also expressed "Egypt's keenness on offering support for the [Arab League]" and to bolster joint political, economic and social work between the member states.
Egyptian media reported earlier today that the presidency had caught wind of a plot to assassinate Sisi, leading to the president sending the country's premier in his stead. However, presidential spokesman Alaa Youssef denied these reports and said they are "not true," privately-owned Daily News Egypt reported.
The Arab League Summit kicked off today in the Mauritanian capital city of Nouakchott in the presence of several presidents and other top state officials. It is the first summit to take place during former Egyptian Minister of Foreign Affairs Ahmed Aboul-Gheit's tenure as the League's Secretary-General, and also marks the first time for Mauritania to host the summit since it joined the League in 1973.
The two-day summit is expected to see the officials discussing measures to combat terrorism in the region, as well as potential solutions to the Palestine-Israeli conflict.
Speaking at an Arab ministerial meeting ahead of the summit on Saturday, Egyptian foreign minister Sameh Shoukry said that Egypt has been working to deter "foreign plots" against the country and the Arab world as a whole.
The foreign minister called for increased Arab cooperation to prevent the turmoil currently pervading several countries in the region from reaching other countries enjoying stability.
---
Subscribe to our newsletter
---