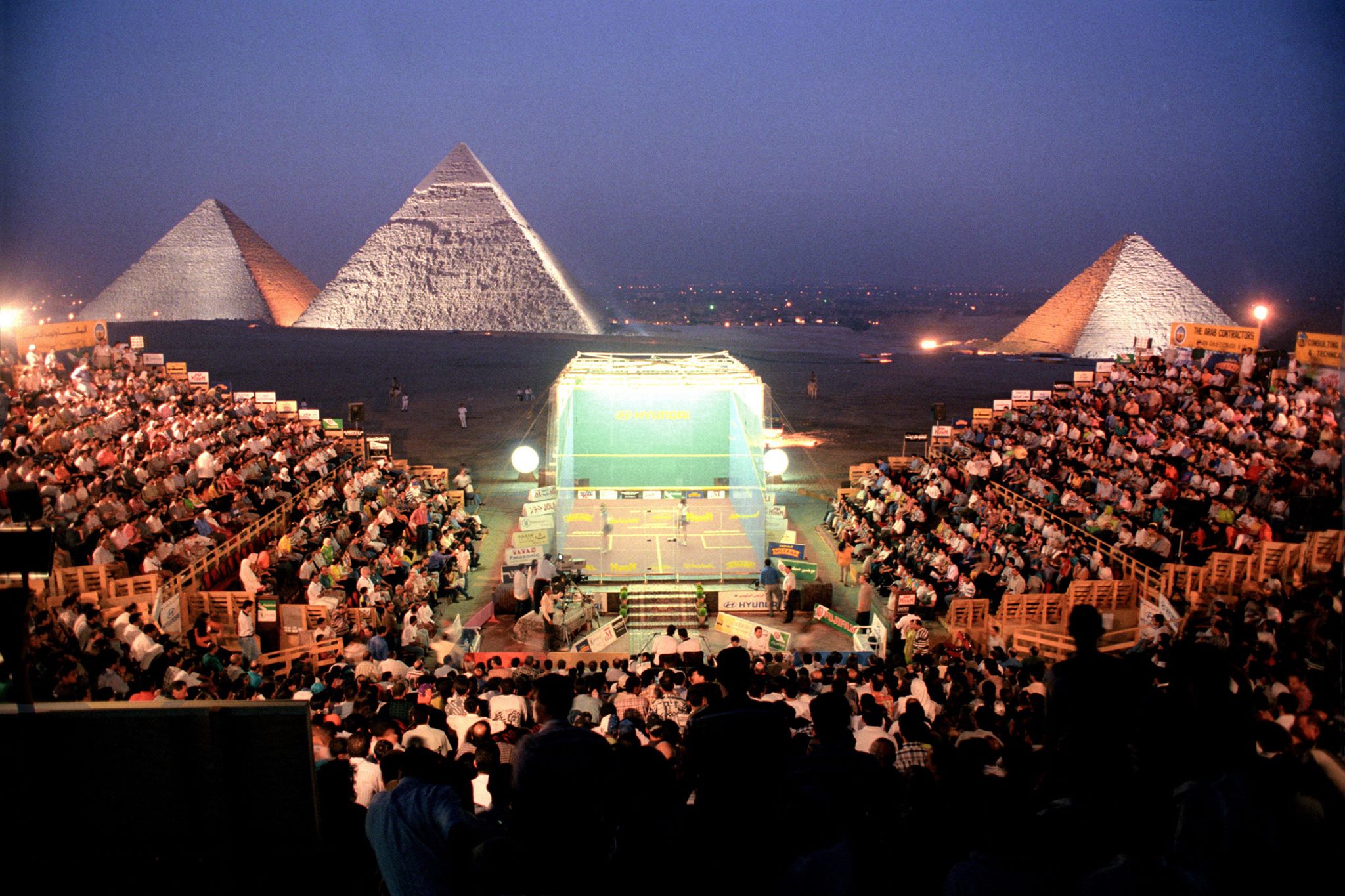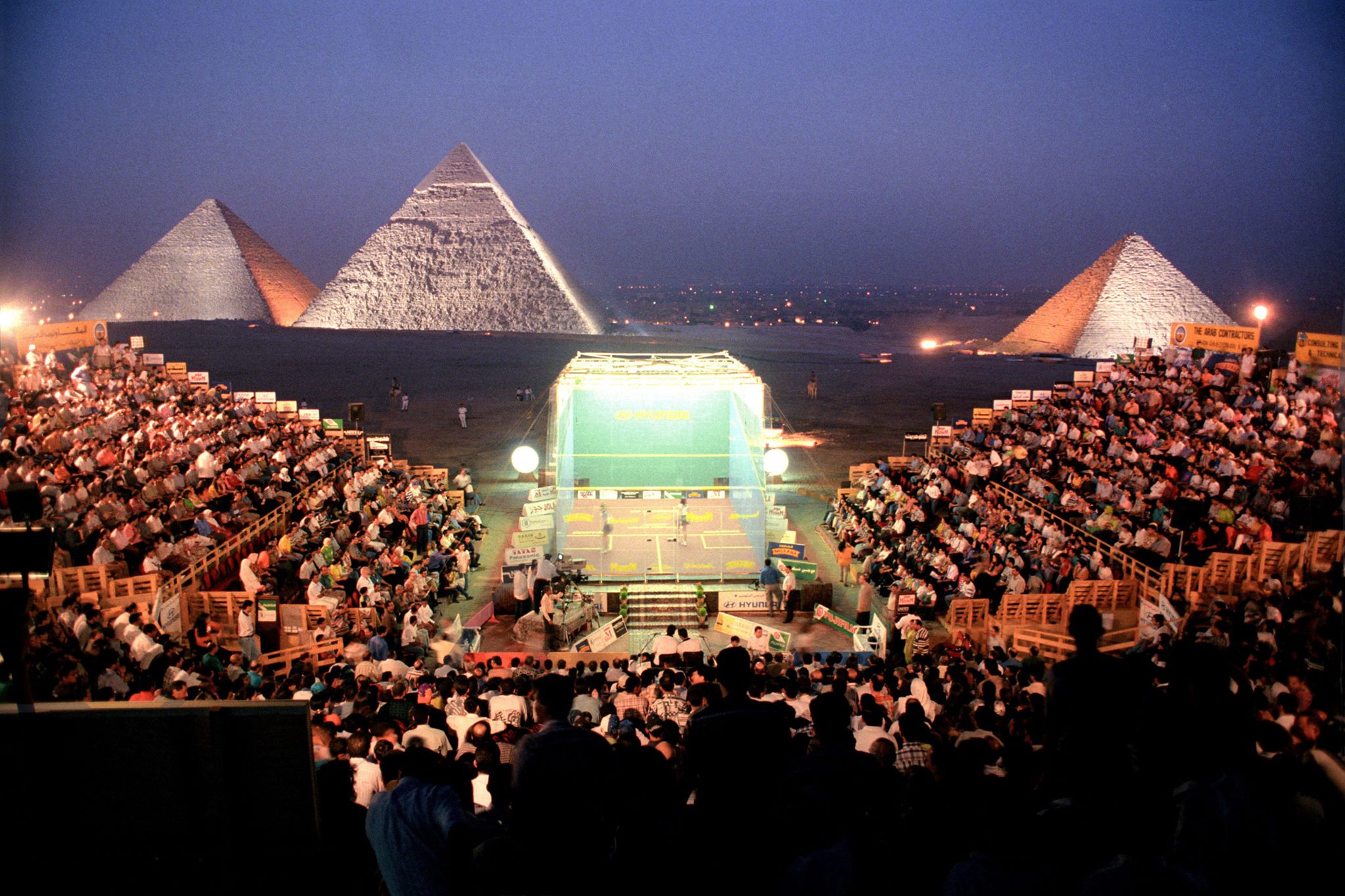 The Ahram Open international squash tournament is set to make a comeback at the Giza Pyramids this month after a 10-year hiatus, state-owned Ahram Online reported.
Egypt is known for its high-ranking squash players, many of whom have broken world records and secured various championship titles.
Egypt's Mohamed El Shorbagy and Nour El Sherbini, the world's number one male and female squash players, are both set to participate in the tournament alongside players from other countries.
"Our success in the hosting of this tournament will confirm that there are no security fears in the country," chairman of the Ahram establishment Mohamed El-Naggar said at a news conference on Tuesday.
Egypt was set to host the 2015 World Team Championships last December but it was abruptly "postponed" after a number of countries withdrew from the tournament over "security concerns."
According to El-Naggar, Al-Ahram will be cooperating with the country's tourism and antiquities ministries to capitalize on the tournament as a way to boost tourism to Egypt.
Over the coming years, the tournament will be hosted in a variety of Egyptian cities such as Luxor and Aswan to restore the flow of tourism, which has been flailing in recent years.
"The tournament will be broadcast by 40 channels so it will be a good promotion for Egypt and the Egyptian squash," said Amr Mansi, the tournament director.
The tournament is set to kick off on September 17 and come to a close on September 23.
---
Subscribe to our newsletter
---