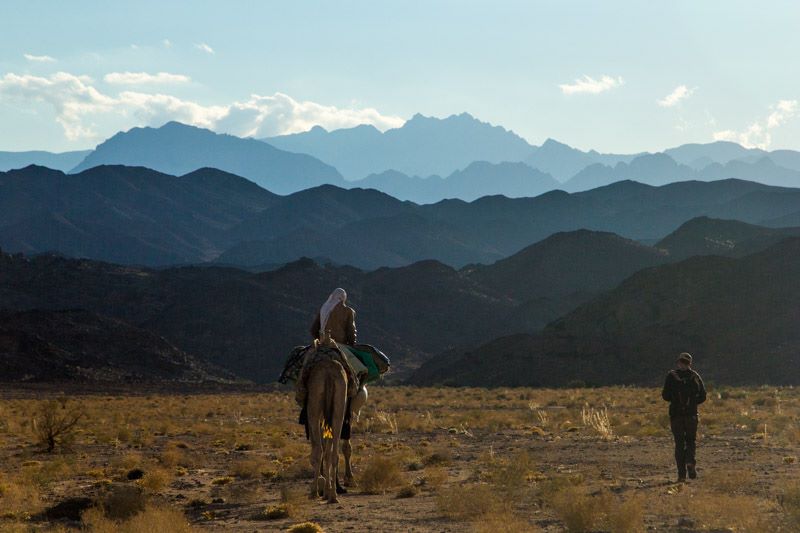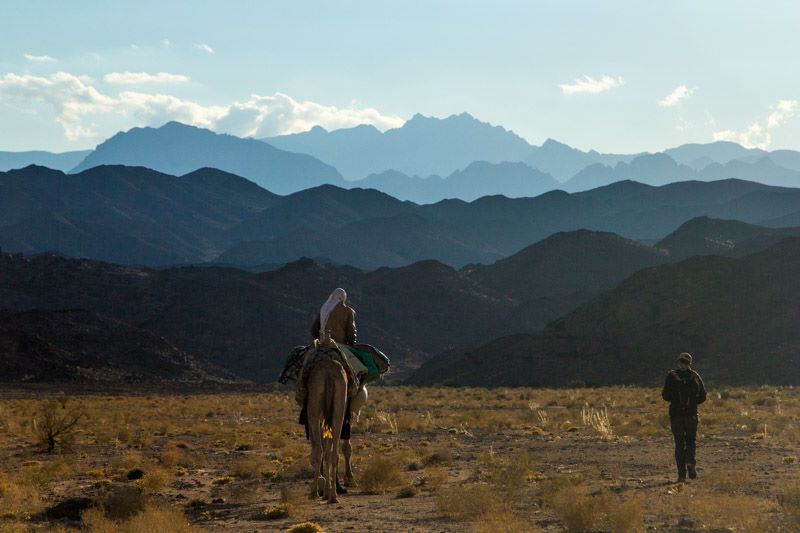 The Sinai Trail was named one of the best new tourism projects at the prestigious British Guild of Travel Writers' annual awards attended by top Egyptian officials.
Winning in the 'Wider World Category,' Egypt's Sinai Trail was recognized for its ability to change perceptions of the Sinai.
"As well as presenting some good news after five years of political turmoil and revolution, this trail also helps document the Sinai's traditional Bedouin knowledge, a rich, still-largely unwritten chapter of our human past," said the BGTW about the Sinai Trail.
There to accept the award was Sheikh Ahmed Abu Rashid of the Jebeleya – a Bedouin tribe from St Katherine. Ben Hoffler, a British representative of the Sinai Trail, also attended the prestigious award ceremony at the Savoy Hotel in London.
"This for us make us, for all my tribes, they will be happy for this gift. It means we can start our life again. Sinai Trail is hundreds if not thousands of years old," said Sheikh Abu Rashid while accepting the award.
"We will show you Sinai through the eyes of Bedouins," continued Abu Rashid after accepting the award.
"Sinai is safe. The Sinai trail will help peace to have peace all over the world."
The elegant awards ceremony was attended by Egyptian officials, including the Egyptian Ambassador to the United Kingdom, as well as the Egyptian Minister of Tourism Yehia Rashid and the Governor of South Sinai Khaled Fouda.
The Sinai Trail is Egypt's first long distance hiking trail, running over 200 kilometers from the Gulf of Aqaba to the mountain town of St Katherine. The trail, built by Bedouins of three different tribes (the Tarabin, Muzeina, and Jebeleya), was opened to the public in 2015 to provide Egypt a world class hiking route while promoting Egypt on the global adventure tourism map.
According to its team, the Sinai Trail also boosts sustainable and low-impact tourism and helps create opportunities for local communities in the Sinai.
The BGTW represents the United Kingdom's professional travel writers, broadcasters, and photographers. Winners of the awards are decided in a vote by the guild's membership.
Check out the Sinai Trail here.
---
Subscribe to our newsletter
---