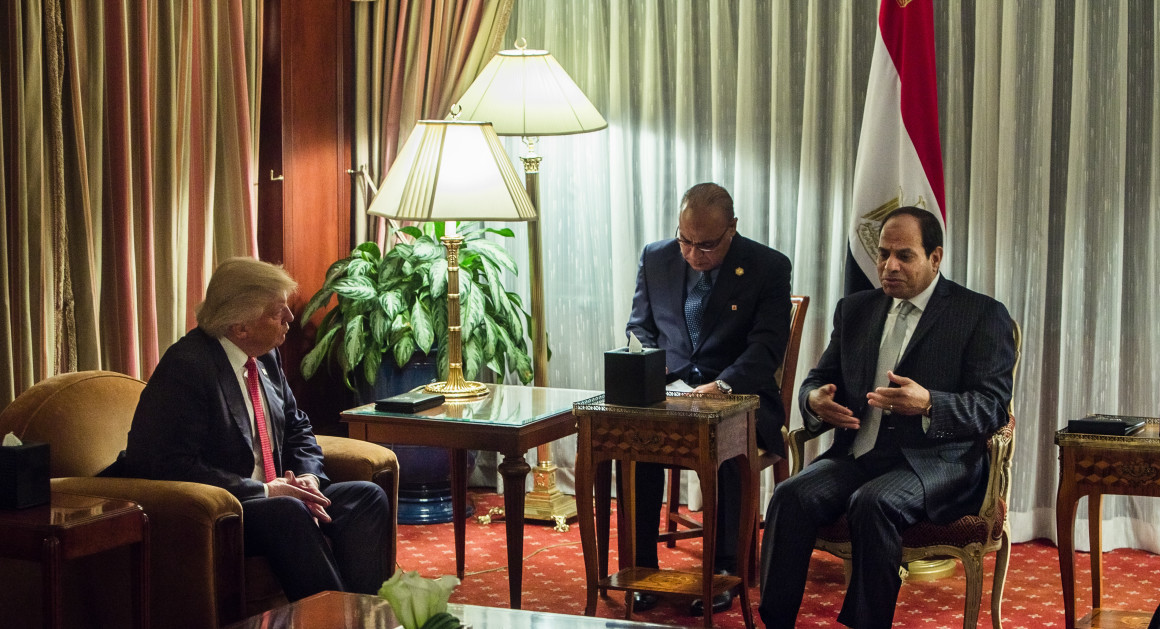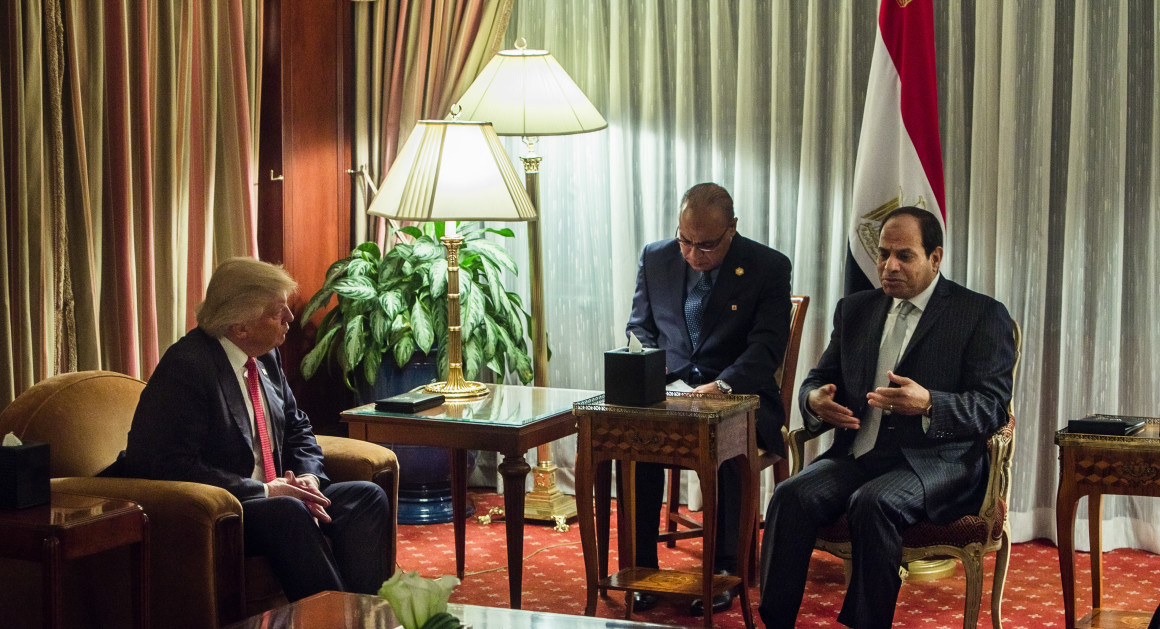 Egyptian President Abdel Fattah Al-Sisi sent his congratulations to Donald J. Trump, stating that Egypt is confident that cooperation will continue between Cairo and Washington DC.
In a statement, President Sisi wished Trump the best of luck and success in the coming steps.
Trump won the U.S. Presidential elections on Tuesday in what has been described as a major upset and potentially one of the biggest upsets in U.S. Presidential election history.
The Republican President-elect met with President Sisi on the sidelines of the UN General Assembly in September earlier this year.
Following the meeting, Trump praised the Egyptian President and said there was "good chemistry" between him and Sisi.
In a statement released in September, Trump promised thanked President Sisi for his efforts over the past years and promised that the U.S. would be a loyal friend to Egypt.
"Mr. Trump expressed to President Sisi his strong support for Egypt's war on terrorism," read the statement.
"Under a Trump Administration, the United States of America will be a loyal friend, not simply an ally, that Egypt can count on in the days and years ahead."
Trump is disliked in the Middle East and North Africa for his comments on Islam and Muslims. However, responding to Trump's statements, Sisi said that Trump's comments are simply part of campaign rhetoric that are not a true reflection of reality.
"The United States in general conducts very strict security measures for everyone who wishes to visit it, which has been in place for quite a few years," Sisi responded, after stating Trump would "no doubt" be a strong leader.
"It's also important to know that during election campaigns many statements are made and many things are said. However, afterwards, governing the country would be something different and will be subject to many factors."
---
Subscribe to our newsletter
---