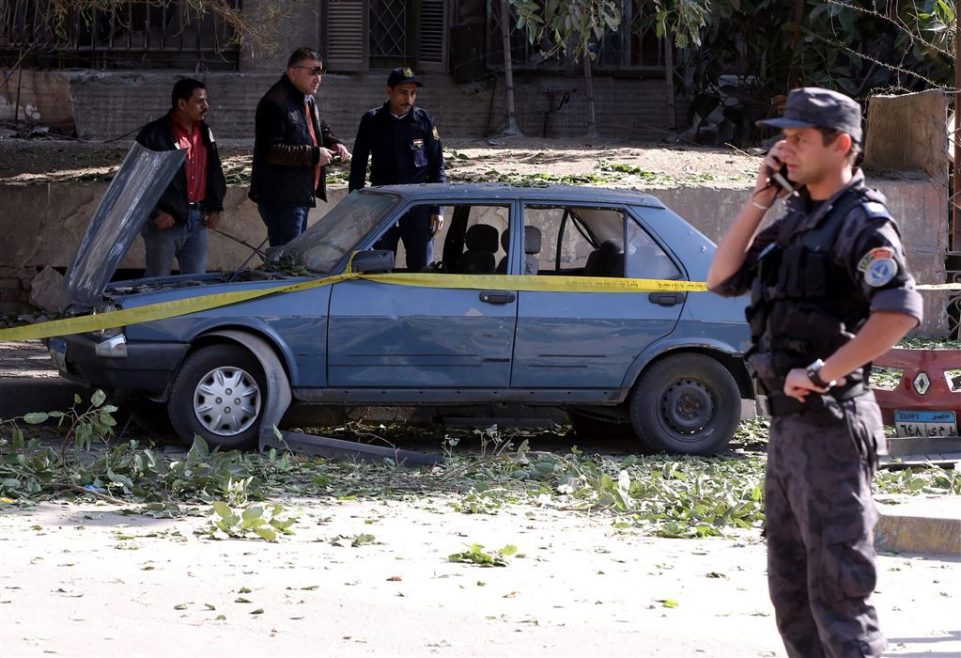 Seven people have been killed and five injured in two separate explosions targeting security personnel in Giza and Kafr Al-Sheikh.
The first attack, which took place in the morning of Friday in Giza, killed six policemen and injured three others. The attack, which a group calling itself Hasam Movement claimed responsibility for, was one of the deadliest to strike Greater Cairo in recent months.
The second attack, occurring in Kafr Al-Sheikh, killed one civilian and injured two policemen. According to the Ministry of Interior, a roadside bomb exploded as a police vehicle drove by, killing a civilian passerby and injuring policemen.
Hasam, which is a recently-emerged group, did not claim responsibility for the second attack and it remains unclear who is responsible.
Egypt's police recently said that three members of Hasam were killed in an exchange of fire in Assiut. The group has been accused of being an affiliate of the Muslim Brotherhood and has been accused of attempting to assassinate Egypt's former Grand Mufti Ali Gomaa among others.
In October, Egypt's Ministry of Interior said that a senior Muslim Brotherhood leader involved with the group was killed in a shoot-out with police. However, Hasam has neither publicly confirmed nor denied links to the Muslim Brotherhood.
The Muslim Brotherhood was labelled a terrorist organization by the Egyptian government following the ouster of former president Mohammed Morsi. The group has been accused of orchestrating various terror attacks and assassinations. However, the Muslim Brotherhood maintains that it is a peaceful group.
---
Subscribe to our newsletter
---