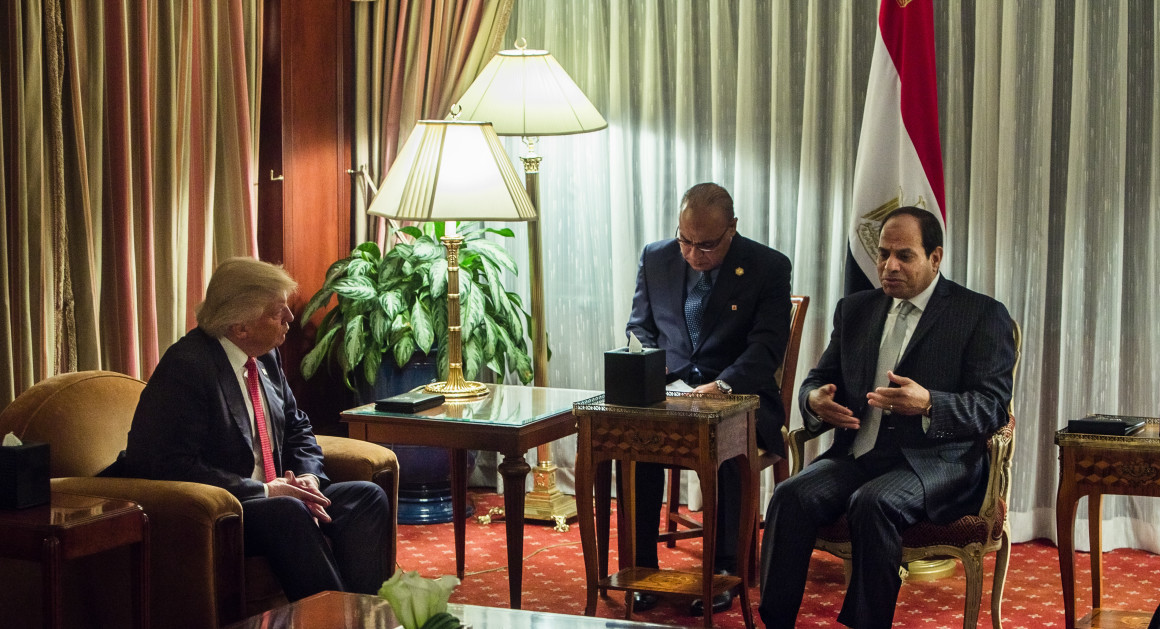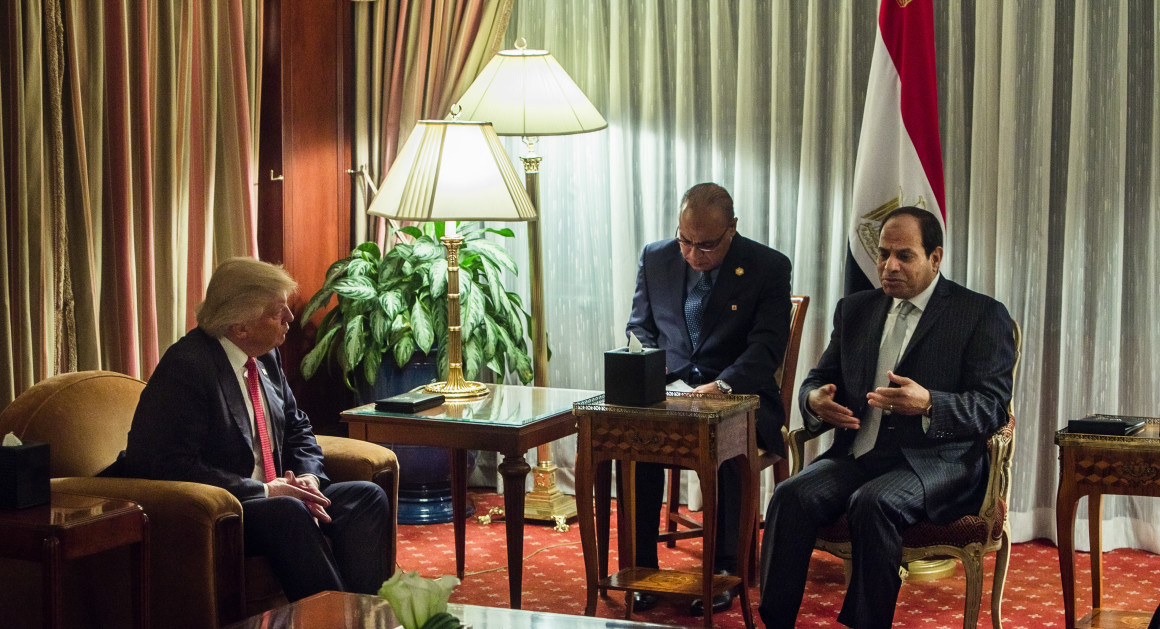 Newly elected US President Donald Trump and Egyptian President Abdel Fattah Al-Sisi discussed a range of matters in a telephone call on Monday night.
According to Egypt's Presidency spokesperson, the two Presidents discussed the war against terror and ties between Cairo and Washington D.C.
Trump reportedly affirmed his appreciation for Egypt's role in the fight against terrorism. Meanwhile, Sisi stressed the importance of a global effort to tackle extremism across the world.
The US President also commended President Sisi for his economic reforms and promised to continue US military aid to Egypt, said the White House in a statement. Egypt is currently the second highest recipient of annual US military aid, second to Israel.
During the call, Trump also officially invited President Sisi to Washington DC. The trip is set to take place sometime this year. Trump is also expected to visit Egypt following Sisi's visit to Washington DC.
The telephone call between Trump and Sisi marked the second such call since Trump won the US elections. According to Egyptian state media, Sisi was among the first three world leaders to be called by Trump, the first two being the UK's Theresa May and Israel's Benjamin Netanyahu.
Sisi and Trump also met on the sidelines of UN General Assembly in September 2016. Sisi has repeatedly said that Trump would no doubt improve relations between Cairo and Washington DC. Ties between the Egyptians and Americans became strained following the ouster of former President Mohammed Morsi in July 2013, with the US temporarily suspending some military aid to Egypt.
---
Subscribe to our newsletter
---