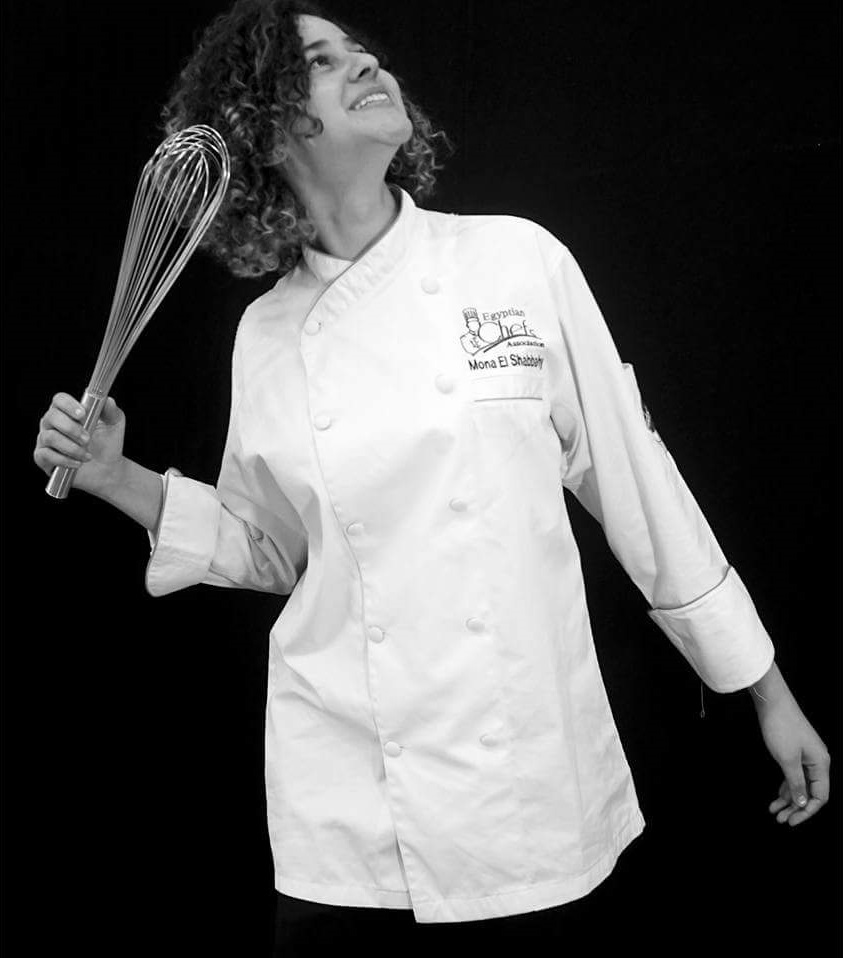 Mona El Sabbahy had always wanted to become a chef. While the opportunity did not present itself as early as she had wanted, the Egyptian cook swept in the moment she could pursue the career of her dreams, despite social and cultural pressures. El Sabbahy talks to Egyptian Streets about her inspirational story, passion and fears.
How was your life before you began your new career?
I have wanted to become a chef ever since I was in school. Upon graduation from high school, there were no culinary schools in Egypt, so I decided to study abroad. While my family insisted that I obtain a degree from any faculty in Egypt, I enrolled in the faculty of fine arts, department of architecture.
Architecture consumes all the time, energy, life and sleep of students, so there was not much that I could do. The revolution broke out and it was a turning point in my life. Apart from being the president of the cultural and political committee and vice president of the union, I was engaged in many political and humanitarian initiatives outside college, which resulted in my failing of my second year.
By then, the Culinary Training Centre had opened so I joined it. After 13 months of suffering between the academy and collage, I graduated from the academy, and two years later from college, and became a chef ever since. So thanks to my second year academic failure, I am now a chef.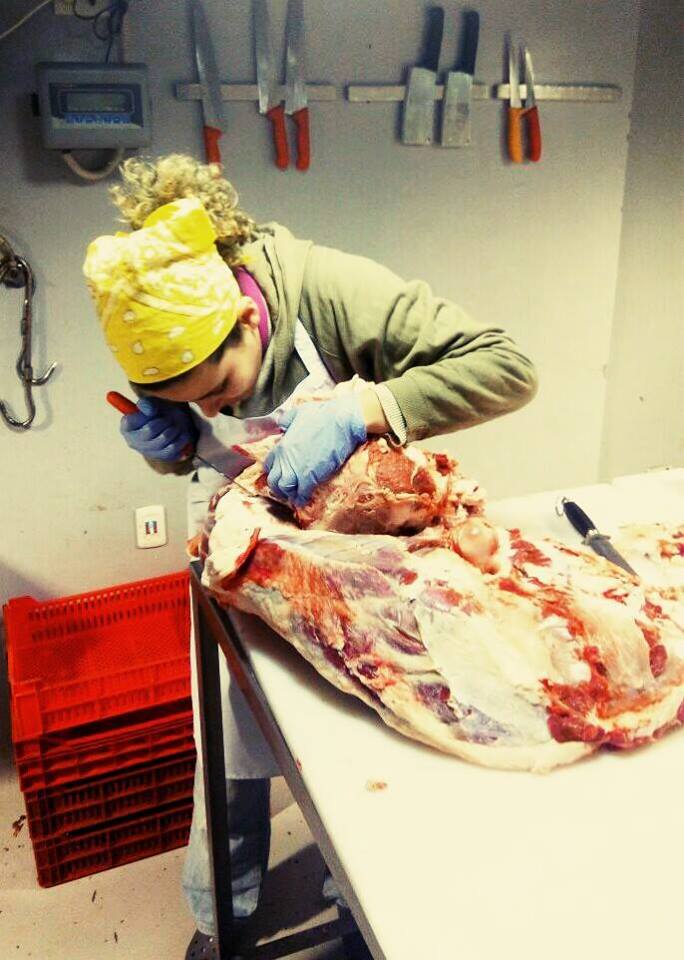 What made you switch to being a butcher and cook?
During my final year, I was interning at a local deli called Ma7ali, translated as local, with Chef Mariem Magdy. After graduation, I worked at chef's market with Chef Wessam Massoud. Then I got a job with Chef Markus Iten in food tracks consultancy services. This has been a great period because chef Markus is my mentor, personal hero, role model and power ranger, so I learned a lot. But then, I realised I wanted to learn the technical aspects, which was when I joined the Intercontinental Hotel and worked at its Italian restaurant.
There is a huge expo for the food and beverage industry called HACE, which is the main event of the year in Egypt. Categories in competitions include vegetarian dishes, Asian, among others, in addition to junior chef of the year, best chef under 25 and female chef of the year. I had won second place in the junior chef competition in 2015. I always choose to compete in the junior/senior competitions to advocate against participation in the female chef of the year category. For if we are fighting for women to be in the kitchen, we must compete with chefs and prove we are just as worthy.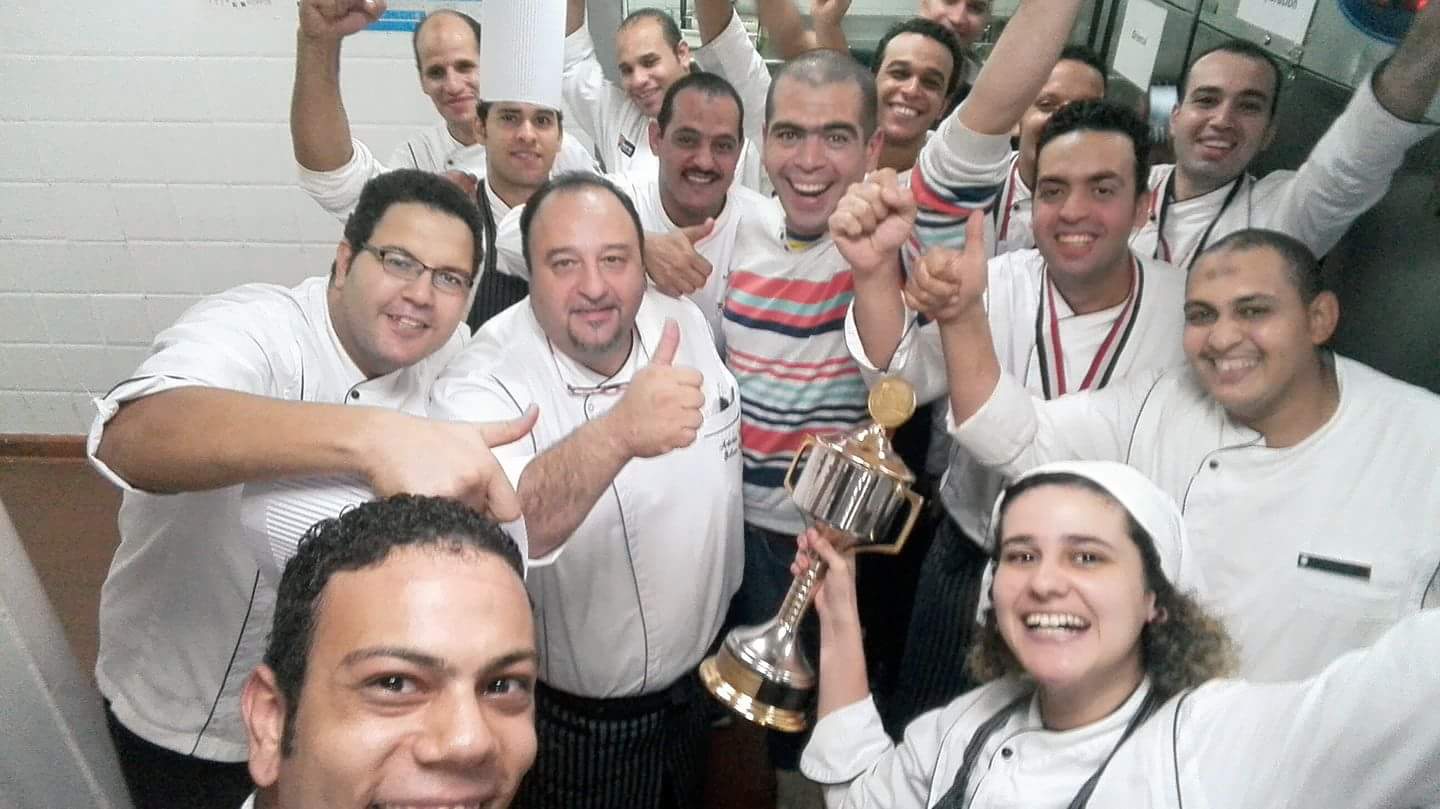 Apart from HACE, there is an international competition called the Global Chefs Challenge, which is held biannually. In the finals, each chef has to nominate an assistant junior chef. 2016 was the first year when an Egyptian chef called Omar Hamada actually got to the finals and I was selected to be his assistant in Greece. Had I competed in the female chef competition in HACE, I would have never been selected to assist chef Omar.
Certain areas like bakery and butchery are alien to many chefs while I see it as a distinguished and strong skill on my portfolio. I had learned about butchery at CTC, but it was all theoretical. Getting to see the animal in real life was an entirely different story, just like getting an education all over again.
Getting to know the butcher chefs and what happens in the dark areas of Egyptian slaughterhouses is a whole world not many chefs have an idea about. It is such a shame that Egyptian chefs cook steaks having no idea how that cow was slaughtered or what it was fed. If the chefs themselves do not know what they are feeding the guests, how will you people know exactly what you are eating? There is absolutely no way. A huge link in the chain is missing and more light needs to be shed on this. Not only has training at Butcher House taught me how to butcher meat, but also what kind of meat to prepare, serve and eat.
Moreover, Egyptian balady butchery is very different from foreign "afrangy" butchery, as it is called between butchers. Now I have not only seen, but practiced both. 
What fears or struggles did you have, and what do you need to overcome?
I was afraid I might lack the necessary physical strength, but it turned out that butchery was entirely about precision and understanding the anatomy rather than having big muscles. One could, very vigorously and ignorantly, use a cleaver or electric saw to hack bones, but this would result only in meat waste and severe deterioration of health over the years. Chefs and butchers are known to suffer physical problems at very early ages.
​My fears about choosing my new career were about my acceptance as a female chef. But time and experience have proven that chefs are the ones who make their own places in kitchens, whether they are males or females.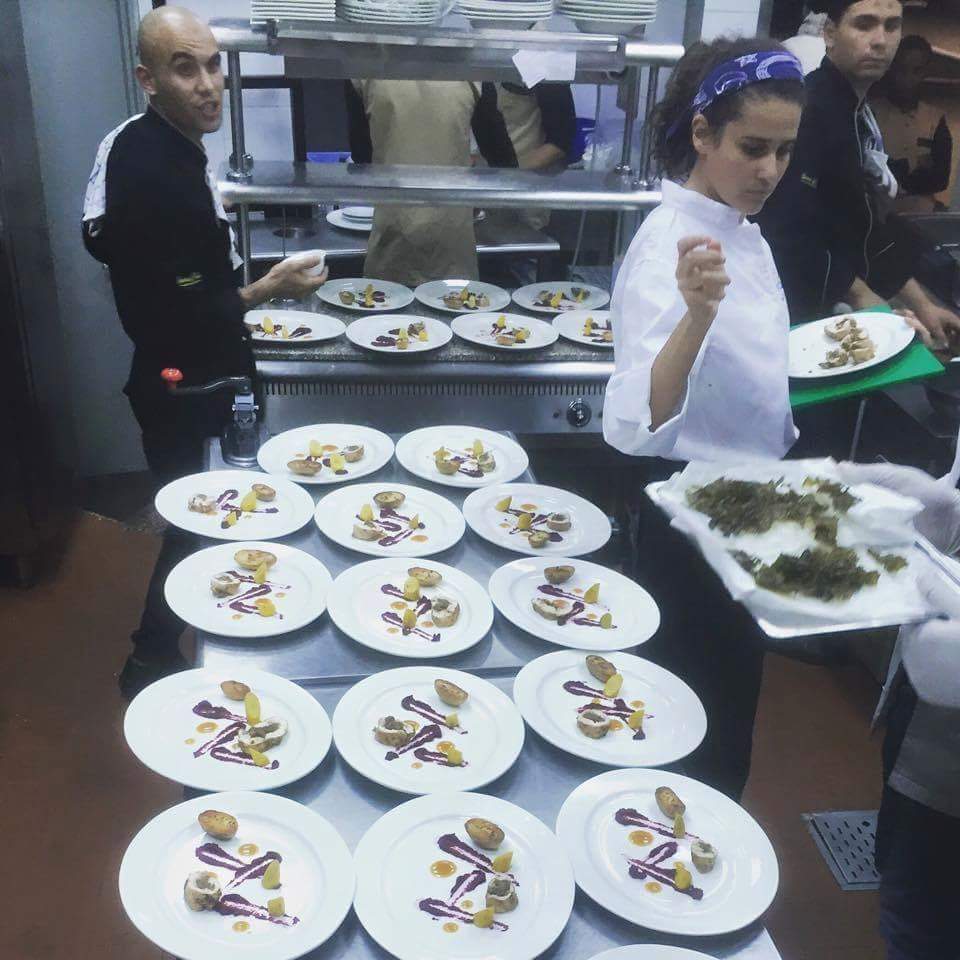 My interest in urban development has been my motivation to pursue studying architecture. So I had to make a choice between a chance of directly improving people's lives, through architecture, or contribute to their culture through being a chef. Back then, giving them humane environments to dwell in looked a lot more useful. But during college, I had done internships and some volunteer work in this area. Then, I finally reached the conclusion that to make any positive change in the urban scene, one has to be a decision or law maker, AKA work for the government. I think you know the rest of the story!
Did your family, friends or society give you a hard time for your decision? Could you tell us how different people reacted, be it positively or negatively? 
​My family and friends are all very supportive of my decision. I believe if it wasn't for my mother's support, I would never have nearly been as successful as I am today.
How do you spend your time now after the career shift? 
Being a chef is physically very demanding and labor intensive. I would never have endured that if I did not love it. During practicing for the Global Chefs Challenge, I was working during afternoon shift starting at 2 p.m. till 11:30 p.m. I would go to the hotel around 8 a.m. to practice with chef Omar then continue my shift​ and head home. If prior to this point anyone had asked me if I would voluntarily and consciously choose to work 14 and 16-hour-shift for three months and only take 3 days off during the entire period, I would have declared them severely disturbed. But it pushes your boundaries and allows you to discover super powers you never knew you had. You can't help but feel proud of yourself and appreciate the challenge. I know it is too cheesy but it is also very real.
Do you face any stereotypes or judgment for being a butcher?
Stereotypes for being a butcher are a real thing. And it sucks! Women have existed in Egyptian slaughterhouses since God knows when, and many female chefs who have graduated from CTC have had formal training in the butchery department in hotels or butcher shops. To name a few, chefs Mariem Magdy, Dina El Gendy, Yomna Hamdy and Shorouk Zaki are living examples.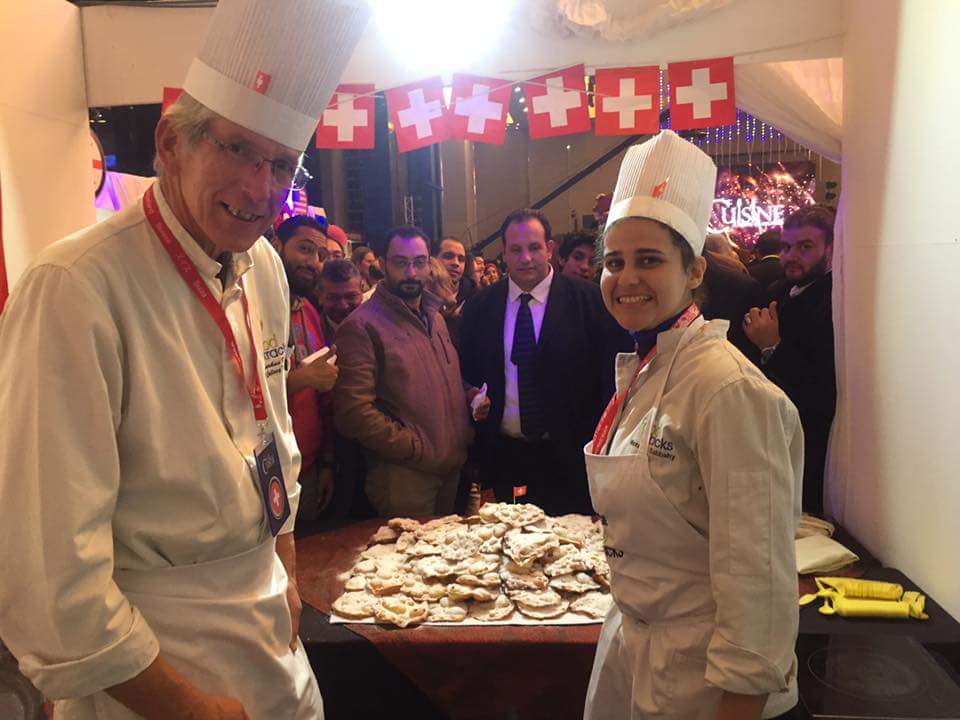 Have you seen other people struggling to shift their career? How do you wish to influence other women/people?
Unfortunately, many people are still struggling to shift their career for many reasons, the financial aspect comes at the top of the list. Chefs are paid some of the least wages worldwide and Egypt is not an exception. Social reasons are also a factor hindering people from shifting their careers. In the Egyptian culture, being a chef is considered a craft rather than an art or a science. It is looked down upon. As I have mentioned before, it is also time consuming. We work when people are off; weekends are our rush time and we barely get days off. We work six days a week; public holidays and events are always working days.
During Ramadan, we work while fasting to prepare all the mise-en-place and feed the guests during iftar, and finally get to eat hastily and quickly after iftar. I will not romanticise it; working in kitchens is highly stressful and tiring. But for those who are passionate about it, this is why we keep doing it. So some people are lucky enough to know what they want in life, yet they are pressured for the reasons I just discussed. And there are others who do not really know what they would like to do. When I look at my class in college, many of my friends study architecture just because they got high grades, not because they are passionate about it. This is another reason why students who achieve high grades are disinclined to study something they are passionate about; they are often pressured by their families or by society into medical or engineering schools. So I advise people to first discover their passion, then follow it.
How do you envision your future as a chef?
I am always cornered with this huge question. Now that I have finally become a chef, what's next? What kind of chef do I want to be? What is my philosophy? What am I doing to add to the way people view and interact with food? These are questions I am still trying to answer.