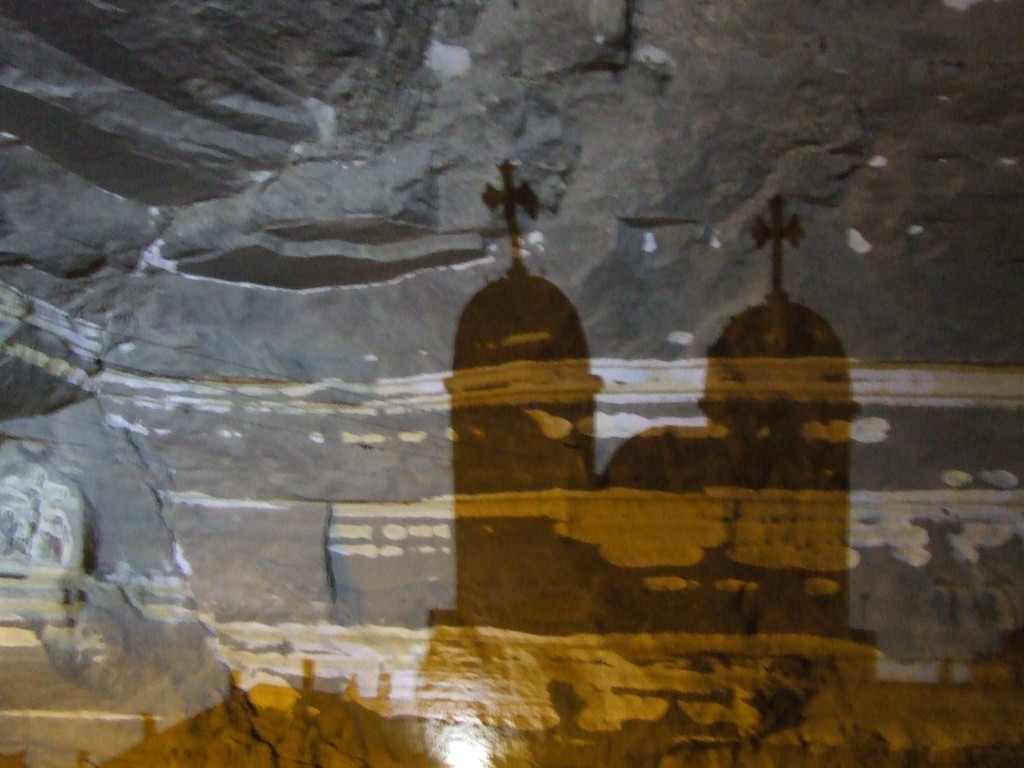 Once again, Egypt's Christians are targeted based on their religion in deadly attacks that left at least 46 killed on Palm Sunday.
The bombings targeting two churches in Egypt came less than six months after another attack had been carried out in December, claiming the lives of 29 worshippers during their prayers.
Following the attacks, the usual tone of national unity took over social media networks, implying that these are attacks on Egypt and not only Christians in an attempt to alleviate the catastrophe.
Egyptian Streets spoke to a number of Christians who shared their views on the recent bombings and attacks. They further discussed the status of Christians in Egypt.
Christine Guirguis tells Egyptian Streets that before we can tackle the intolerance towards Christians, we first need to highlight the intolerance towards whoever is different from oneself, be it color, race, gender or faith.
Guirguis added that before the 1970's, one's faith had always been a personal issue with no one intervening whatsoever.
"However, and since then, Egypt witnessed an extremist current led by Islamist fanatics who had attacked different intellectual figures in Egypt as well as spurring sectarian incidents resulting in the death of scores of Coptic Christians.The issue, then, isn't just targeting a specific religion, but targeting anybody adopting a different thought or ideology," says Guirguis.
Concerning fear of going to churches following the recent bombings, Guirguis said that she thinks of it in two different ways. The first one as a proud Egyptian who is well aware of the critical time Egypt is going through, hence Egyptians are not willing to surrender to any attempts of terrorization. The second one as a Christian. Historically, the Coptic Church has offered thousands of peaceful souls. Hence, Copts are spiritually prepared to sacrifice their lives for what they believe in, which makes fear of such incidents fade away.
Despite the repeated attacks, Guirguis said that she won't consider leaving Egypt. She went on to say that worshippers influx to churches during the night of the bombings only reflects that these incidents bring people closer to churches.
Guirguis concluded by saying, "The status of Copts needs to get better, and this is only possible when religion is put back among the package of personal issues that are not representing citizens in public life. Also, through putting critical thinking as a priority in developing our education system to get graduates able of exposing and refusing odd thoughts; in addition to doubling the efforts of enlightening people through arts and culture."
M. N. says that Christians in Egypt are definitely targeted based on their religion, due to the mindset of several Egyptians that suggests that it is alright to discriminate against people who are different. He added that denying this only exacerbates the problem and doesn't solve it.
He also said that he doesn't fear to go to church, the possibility of something happening is present in the back of his mind but it's not about indifference, it's about trust and comfort.
Regarding the security measures that are being taken around churches, N. said that worshipers are now compelled to leave churches promptly after their prayers, unlike what used to happen in the past. He further added that he is not planning to leave Egypt.
N. added that he doesn't feel secure, "but security is not a big asset of our country anyways."
Another Christian who spoke to Egyptian Streets on condition of anonymity said that Christians are "obviously" targeted for their religion. He said that he fears for himself and his family when they go to church. However, he stressed that they won't hold back from going to church because that would mean that terrorists achieved their goals, which is scaring Copts.
Regarding the security measures that are being taken around the churches, he said that here in Egypt, "[W]e have the illusion of security, we impose security measures and deploy forces to a church or a supposedly secured location. However, it is not an effective way to detect and deter potential threats."
Andrew Victor spoke to Egyptian Streets about his thoughts regarding the recent events, saying that Copts in Egypt are definitely targeted because such attacks don't  happen to Muslims' mosques or Jews' temples during their holidays.
However, Victor said that despite the  attacks, he never thought of backing off from joining prayers at his church. He further added that seeing security forces surrounding churches is a shame, but they are useless because attacks happen anyway.
Victor continued that he had thought of leaving Egypt several times. "Children at schools are taught that Christians should be accused of blasphemy!"
Victor concluded by clarifying that the vast majority of his friends are Muslims. However, the problem stems from those who have extremist ideas.
On the other hand, P. R. said that the attacks caused by the Islamic State (IS) encompass all Egyptians and that is not related to the Copts only.
"I remember that during the events that happened in Al Arish a few weeks earlier, people used to tell stories about IS members killing both Muslims and Christians in the same streets. This would need a strategy to face it, both on a political and military level," R. added.
However, he asserted that racism is rooted inside the vast majority of Egyptians against people who are different. To eliminate racism, this needs a long journey of restructuring the educational system, and reviving our culture and traditions in accepting others. Also, applying a secular constitutional country, who respects the human rights, regardless of any other belief or religion.
As for the security forces that surround churches, he believes that it is generally good to provide protection. Yet it is a bit uncomfortable given that police lack professionalism as people may not get inspected.
"The Copts' status is too complicated, they surely are opposed based on their religion, and this is clear, not only in clear persecution that is obvious in bombing churches, but in almost everywhere. There is a difference at schools, or work, especially that religion still takes a great portion of the Egyptians' lives, with so many rituals happening every day, starting from the class of religion at schools, till the career opportunities at work or universities," R. concluded.
---
Subscribe to our newsletter
---