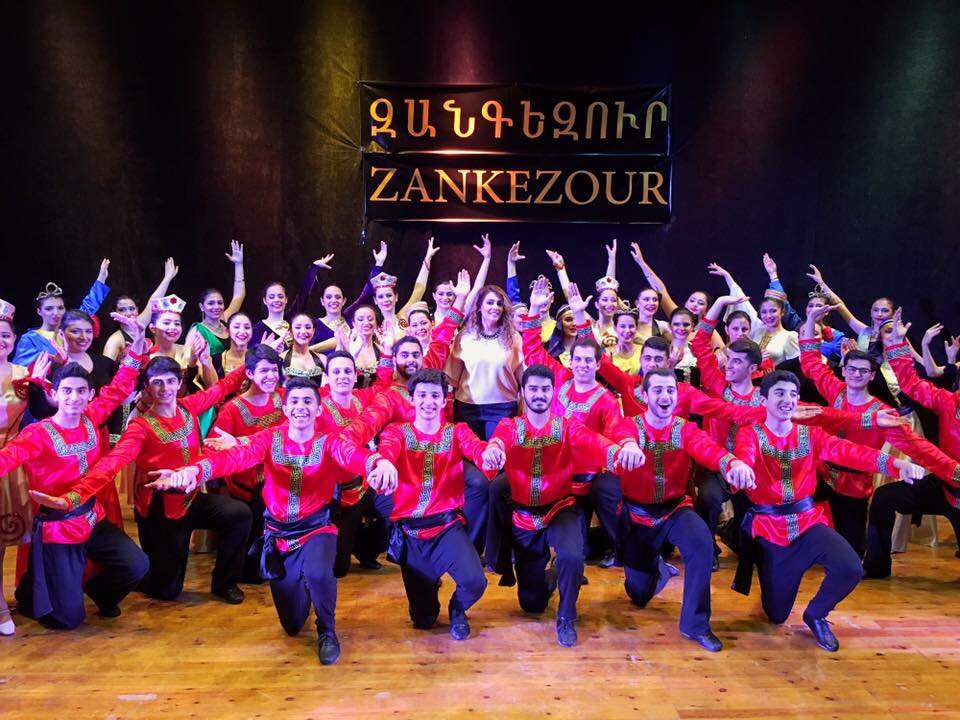 By Maydaa Abo El-Nadar
Surrounded by a huge amount of attendees, Zankezour Armenian folk dance group has performed its annual show in Cairo, Egypt at the New Generation School's theatre on April 20. 
The event was held under the auspices of Bishop Ashot Mnatsaganyan, primate of diocese of the Armenian Orthodox church of Egypt; it was attended by the Armenian Ambassador to Egypt Armen Melkonian.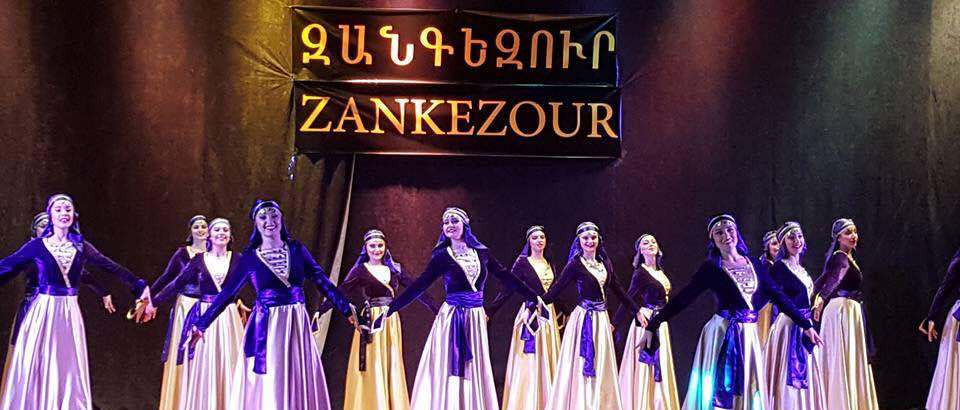 It was an unforgettable night which started by the Berd dance, national Armenian dance. Afterwards the group presented a dance called Kochari. Then, Roupen Saad performed an Armenian song with his strong and husky voice.
Two special additions made the night special. The first show included children presenting folkloric dances. The second one was a performance and a dance by Zankezour celebrating other cultures including: Greek, Polish, Georgian, Celtic (Irish), Romanian, and Indian folklores.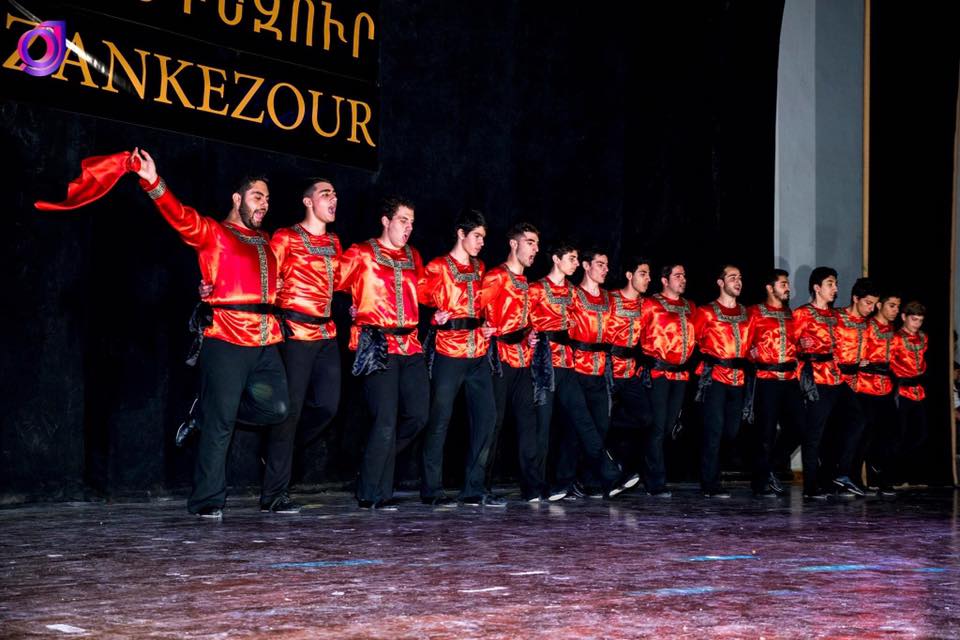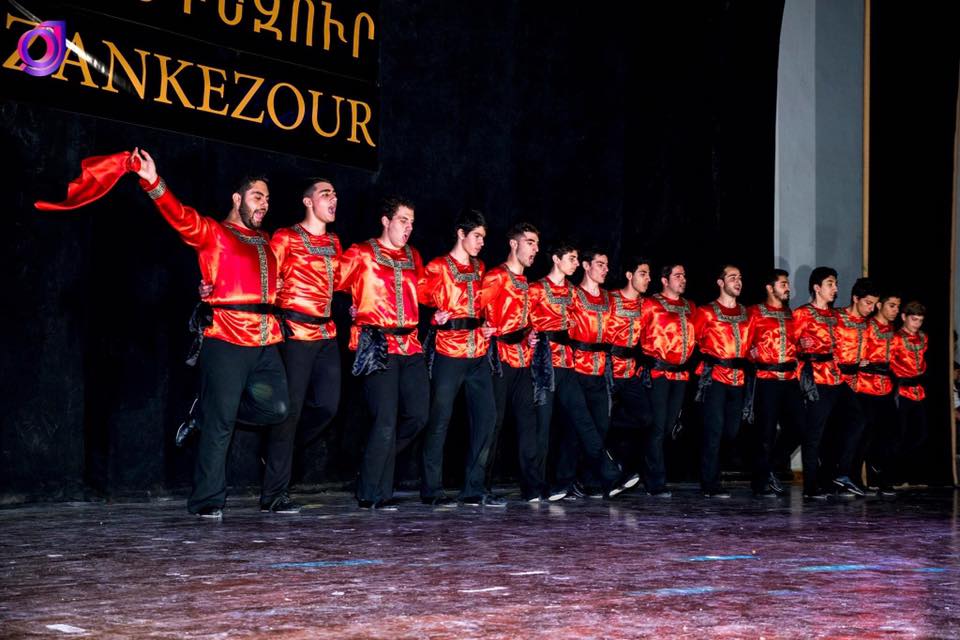 "We spent six months preparing for this night" said Elen Martirosyan, Zankezour's master.
Martirosyan was born in Armenia in 1979; at the age of five, she started dancing in Hovsep Shamamian's children and youth dance ensemble. She was then accepted at the Armenian State Dance College's folkloric section. Martirosyan graduated in 1996 and was accepted as a professional dancer in the Armenian State Dance Ensemble, since then she performed for seven years worldwide. Simultaneously she worked with Amaras dance studio.
With her mother Asdghig Martirosyan she trained Zankezour group to present its annual show in Egypt in 1998-1999 and 2000-2001. In 2005 and 2006, she led alone the Zankezour group.
"I am over the moon" commented Elen Martirosyan on the triumph of Zankezour's show which took place this year in Egypt.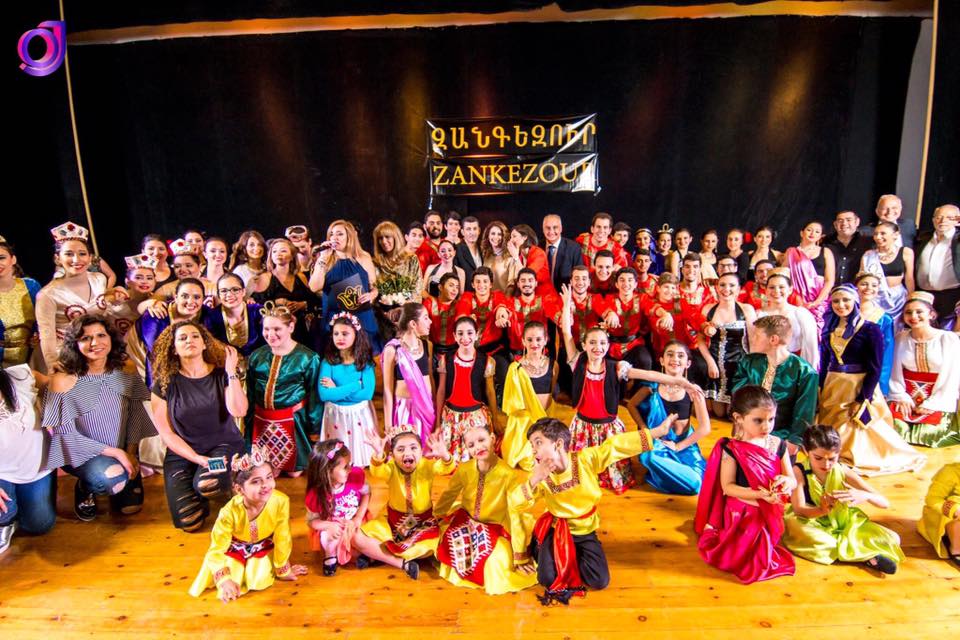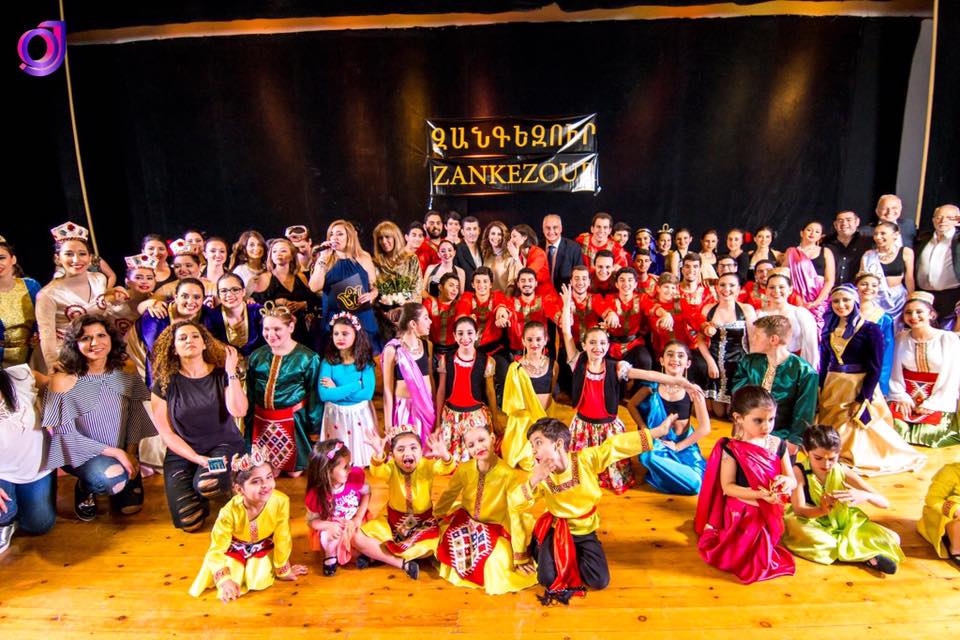 ---
Subscribe to our newsletter
---