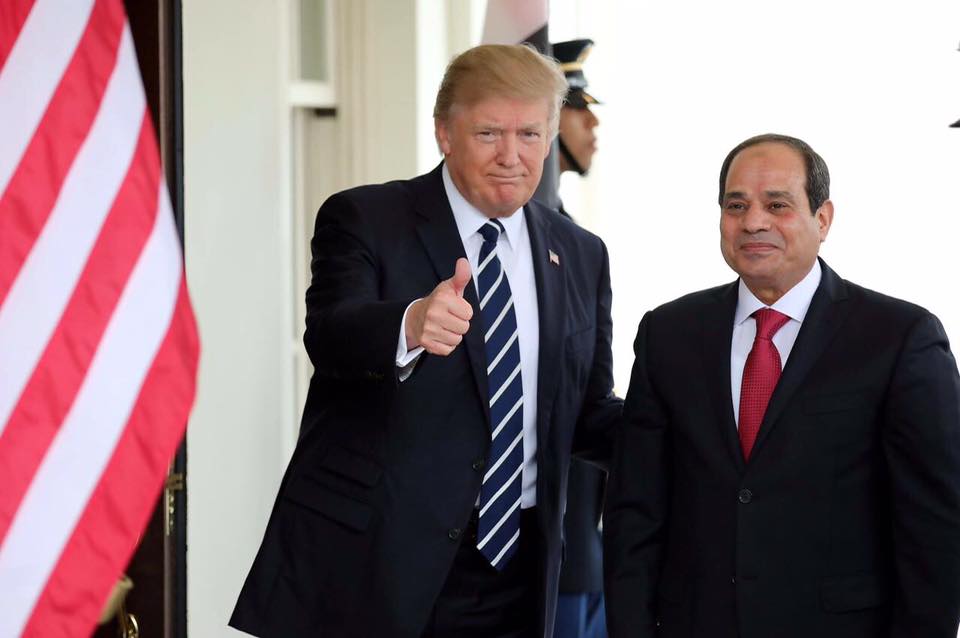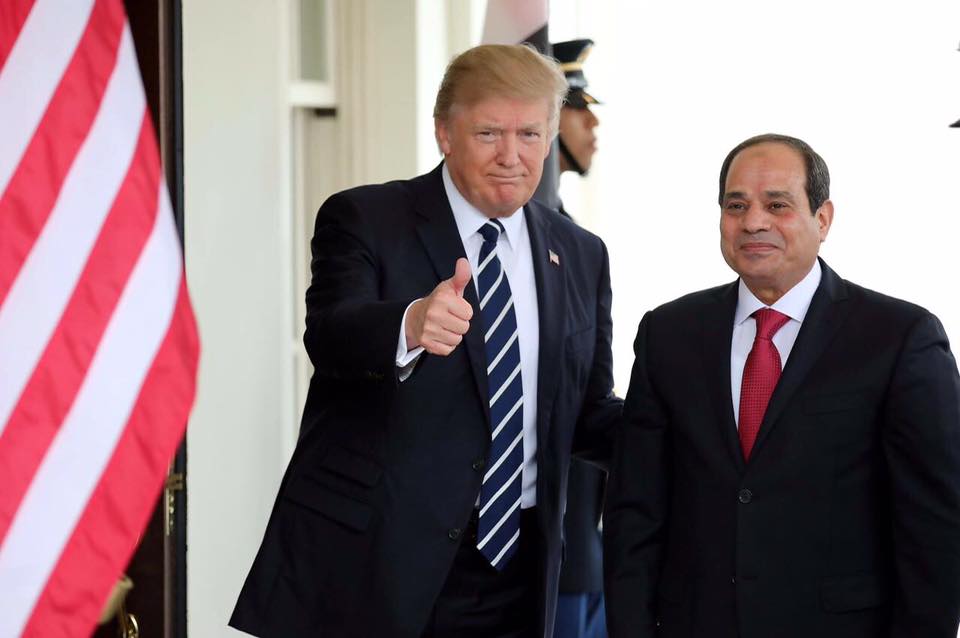 US President Donald Trump said during an interview that it took him "10 minutes" with Egypt's President Abdel Fattah Al-Sisi to secure the release of Egyptian-American Aya Hijazi.
Hijazi had spent three years in prison before an Egyptian court proved her innocent and dropped all charges against her that included human trafficking, abduction, inciting homosexuality, among other charges.
Trump bragged in an interview with the Washington Examiner that he was capable of securing Hijazi's release after he had met with Al-Sisi.
"As you know, President Obama tried to have Aya released for three and a half years. They were unsuccessful. I was with President Al-Sisi for 10 minutes. During that 10-minute session, I said it would be a great honor for this country and I think it would be a very positive step if Aya were released," said Trump.
"And he was so great. He not only released Aya, he released her husband, and he released eight people total, I thought it was fantastic," Trump added.
Trump proceeded that if it wasn't for his mediation, Hijazi would have stayed in jail for 28 years.
The US president said that Al-Sisi is a good man, and releasing Hijazi was a "brilliant gesture". He went on to say that Al-Sisi didn't particularly admire the former US president Barack Obama, and Obama didn't like him either. However, Trump said that he likes Al-Sisi and appreciates the release of Hijazi.
Hijazi was arrested in 2014, along with her husband and her staff that worked at "Belady" Foundation. She took in street children who were staying at Tahrir square and Ramsis, telling them to provide good conditions and shelter if they promised to learn and develop their skills.
Following her release, the US government sent an aircraft to bring Aya and her family to the US. He published a video on his Twitter account welcoming Hijazi home.
The Obama administration made several attempts with Al-Sisi to release Hijaz. However, Al-Sisi stated clearly that he cannot intervene in the judiciary system and its decision.
Egyptian TV presenter Lamees Al-Hadidi demanded an official response to what Trump had said.
Al-Hadidi said that we may be currently enjoying strong relations with the US, but there should be a firm response to the statements directly related to Egypt's Judicial system.
---
Subscribe to our newsletter
---