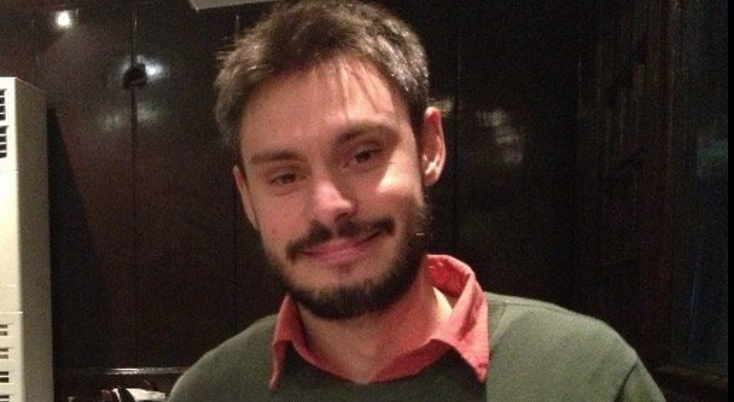 Italian and Egyptian prosecutors discussed Egypt's investigation into the killing of Giulio Regeni after months of rising tension as Rome complained about a lack of cooperation from Cairo.
The office of Egypt's prosecutor-general announced that it has handed over the files and records of the investigation into the murder of the Italian student, requested in March by the Italian prosecutor.
Italian Deputy Chief Prosecutor Sergio Colaiocco met Egyptian Public Prosecutor Nabil Sadek Tuesday on a two-day visit to discuss the latest developments in the Regeni murder investigation.
"During the meeting amid a positive atmosphere, the two parties discussed the latest developments in the investigation and renewed their commitment to direct cooperation in uncovering the mystery of the incident and achieving justice for the victim," the statement said.
Nabil Sadek, Egyptian prosecutor-general, told the Italian delegation that Egypt will hand over footage from security cameras at Cairo metro stations by the end of May, according to the statement.
Egyptian authorities have agreed to extend the investigation into the death of Italian PhD student Giulio Regeni following pressure from Rome.
Earlier in March, Family of tortured Italian student Giulio Regeni appealed to Pope Francis to raise Regeni's case with Egypt during his visit. Pope Francis has expressed his concern regarding the development of the case of Regeni, and affirmed that he has moved on the topic. 
The then-Cambridge University PhD Candidate was a visiting student at The American University in Cairo (AUC) researching labor rights in Egypt. He went missing on January 2016; nine days after his disappearance, his body was found in a dump in 6 October City. Regeni's body had more than two dozen broken bones, as well as bruises and burn marks.
The case has sparked international attention on human rights violations in Egypt. Furthermore, the case has strained the traditionally close relationship between Egypt and Italy due to the lack of progress holding those responsible accountable.
---
Subscribe to our newsletter
---